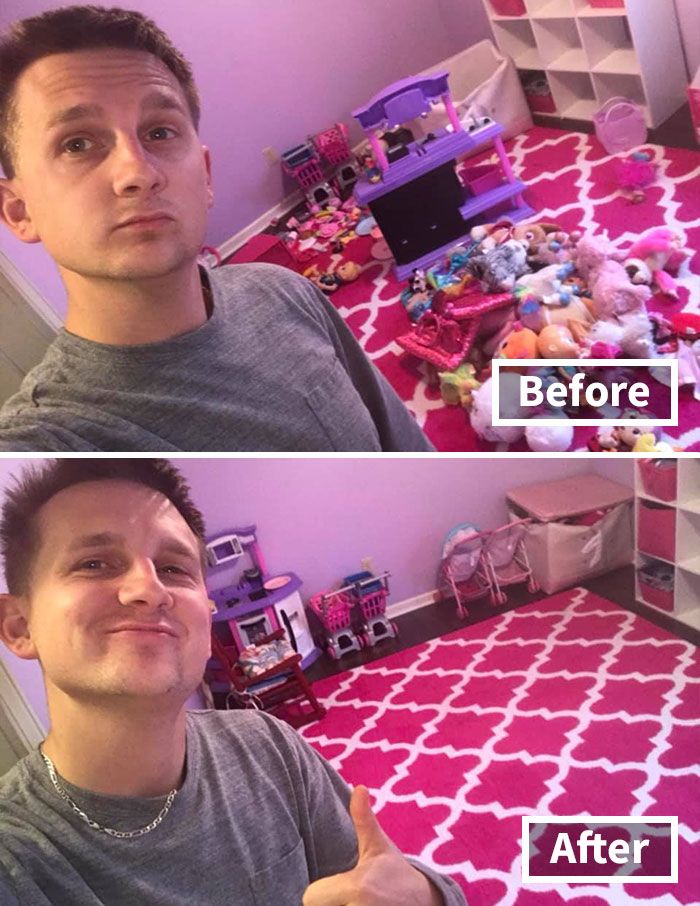 Do you know what's sexier than the photos you see in fashion magazines? It's a clean house. That's right. A clean and organized house is much sexier than anything else, and this man is promoting that kind of sexy on social media.
Meet Corey Peters, a dad from Rehobeth, Alabama, who has decided to share his insights on what "sexy" means when you're a family man.
No, it's not about striking sexy poses for pics with fancy Instagram filters in exotic locations with a kid in your arms. It's actually as simple as cleaning the house and showing a positive example as a husband who helps out around the house as well as a dad who's showing what a clean and tidy home ought to look like. When you think about it, it brings a whole new meaning to "talk dirty to me".
[…]
"After being with a woman for 7 years, I promise you there ain't nothing sexier than sending her some [hot flame emoji] pics like this…"
Now that's hot.
See the photos over at Bored Panda.
What are your thoughts about this one?
(Image Credit: Corey Peters/ Bored Panda)
Source: neatorama