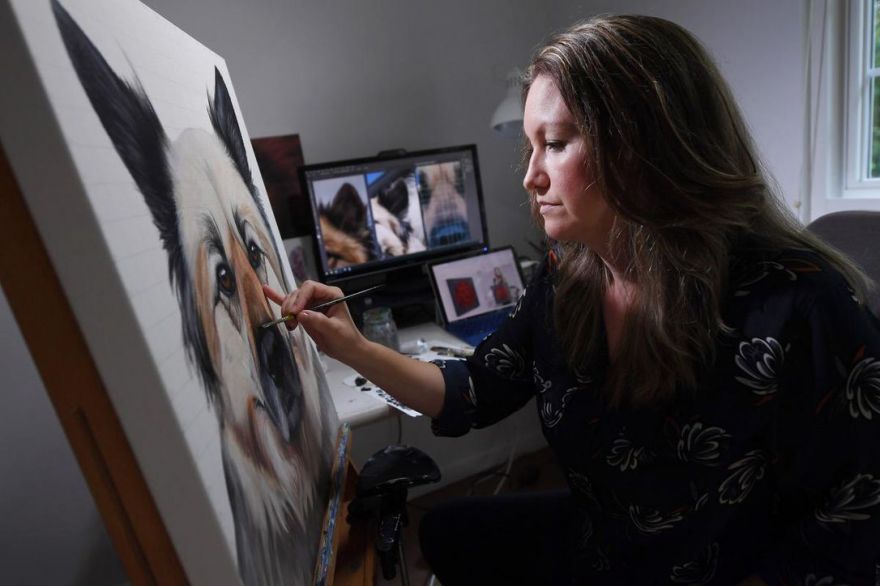 Erica Eriksdotter used to work as a public relations consultant before she quit that job to focus on her business, Studio Eriksdotter, in which she paints portraits of deceased or dying pets. It started out as a pastime but as demand was booming for her portraits, she decided to do it full-time.
Her pet portraits start at $774 for a 12-by-12-inch canvas and go up from there. Each one takes her about a month to complete. The price tag may seem hefty, but demand for her portraits is exploding among D.C.-area pet owners: Eriksdotter's wait list is six months long.
The pet portraits' popularity may be because of Eriksdotter's unique process, suggested Antonietta Corvasce, a District of Columbia-based psychotherapist who specializes in grief and loss counselling. Clients who buy paintings of their deceased pets also sign up for several weeks of something akin to therapy.
More on The Star.
(Image credit: Matt McClain/The Washington Post)
Source: neatorama