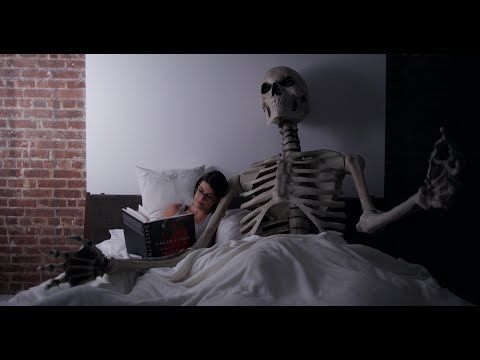 He's tall, mysterious, and a great listener. He's a bit scary, which a lot people find hot. It's no wonder that this woman fell in love with the 12-foot tall skeleton from Home Depot.
Anthony DiMieri's short film "My New Boyfriend" tells the story of a young woman played by Chiara Gerek. After living for several years in New York City, she's dated all sorts of men, but can't find anyone serious—and anyone she wants to be serious about. Then she met the 12-foot skeleton from Home Depot and her life changed.
-via Laughing Squid
In other news: read an interview with Lance Allen, the product executive at Home Depot who invented the 12-foot tall skeleton.
-via Amanda Brennan
Source: neatorama