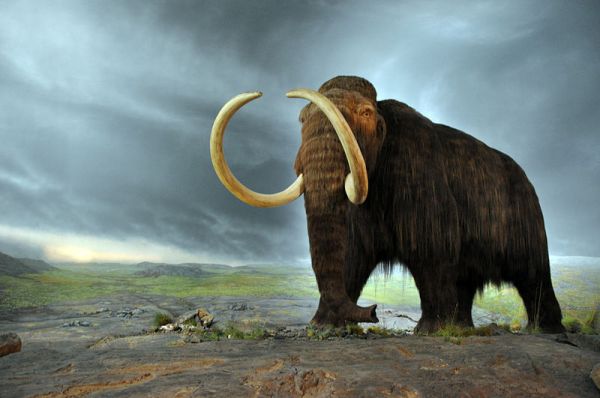 Putting the woolly mammoth on the endangered species list is an idea that have been presented to the Convention on International Trade in Endangered Species of Wild Flora and Fauna (CITES), which is a international treaty to protect species. Now, mind you, the woolly mammoth is extinct, and no one involved is trying to claim otherwise. So why would anyone want to make an extinct animal into a technically endangered animal? Because of the ivory.  
When mammoths died, many ended up entombed in permafrost, which encased, deep-froze, and preserved their bodies. Now, as the permafrost begins to thaw, more and more of these prehistoric pachyderms—and their spectacular tusks—are emerging, and paleontologists aren't the only ones picking up the pieces.

"Tons of tusks are found each year, but almost all of them are sold to ivory traders," says Daniel Fisher, a paleontologist at the University of Michigan who specializes in the paleobiology of mammoths, which he studies through their tusks and teeth. "Doing the science we would like to do to learn more about mammoth ecology and history has therefore become much more difficult over the last couple decades."
It's not just the science that is affected. Making mammoth ivory illegal takes away a loophole that traders use to sell their goods, since it is almost impossible to tell mammoth ivory from elephant ivory once it's carved. Read about the pros and cons of making mammoths an endangered species at Atlas Obscura.
(Image credit: Flying Puffin)
Source: neatorama