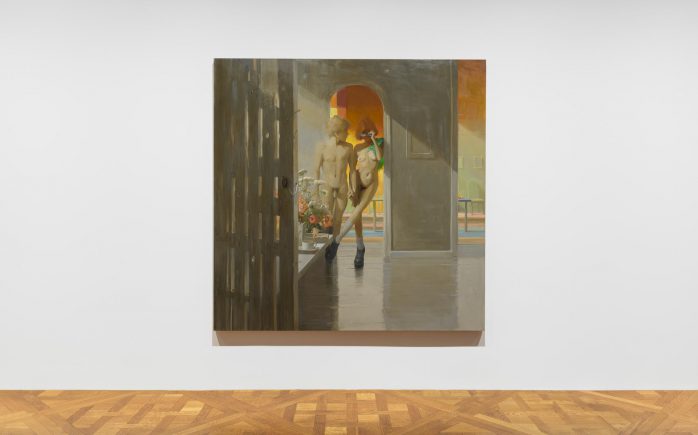 Currently at David Zwirner's uptown location in New York (34 East 69th Street), Lisa Yuskavage has a solo show on view featuring a series of eight new works. Showing in association with a survey of small-scale paintings from the American artist in the gallery's Chelsea location, New Paintings features portraits of mostly couples rendered in her hedonistic style and with her characteristic emotive use of color. The townhouse space was a great venue choice as it is the perfect setting for the domestic and intimate scenes that populate Yuskavage's new pieces.
Photos via the artist & the gallery.
Discuss Lisa Yuskavage here.
Source: arrestedmotion