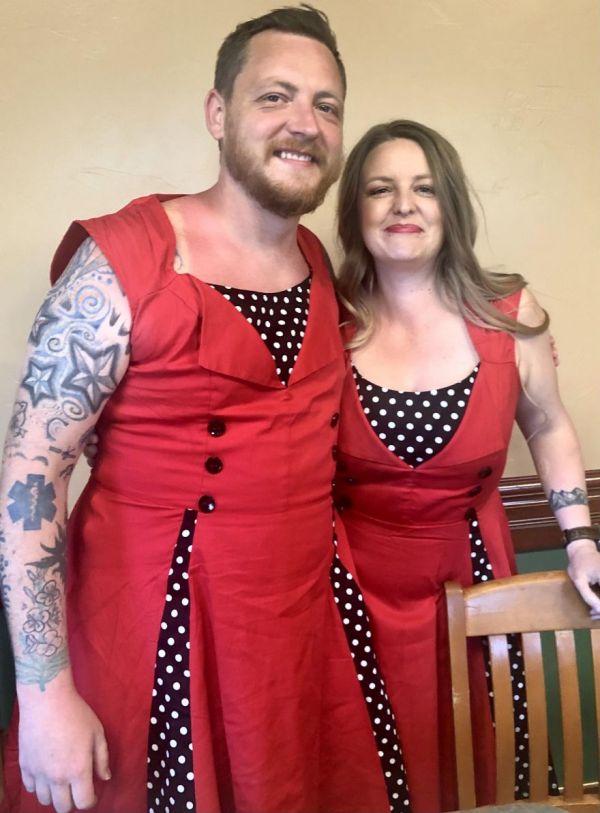 Redditor frekkenstein did his part to motivate his sister to put in extra effort in college.
I told my sister if she graduated with honors I would wear a matching dress to her graduation. She said the thought of seeing me in a dress was her motivation when she wanted to quit. Worth it to me.
Do you think he might have made that challenge assuming that commencement would be virtual? In any case, she selected a nice dress and he had some trouble determining what size to order. Join the club. He was also annoyed by the lack of pockets. Join the club. The commencement ceremony was at the new Texas Rangers stadium in Arlington, where the sun shone brightly on the graduates. While women know to sunscreen our necklines and shoulders, no one told frekkenstein, as you can see. A good time was had by all.  
Source: neatorama