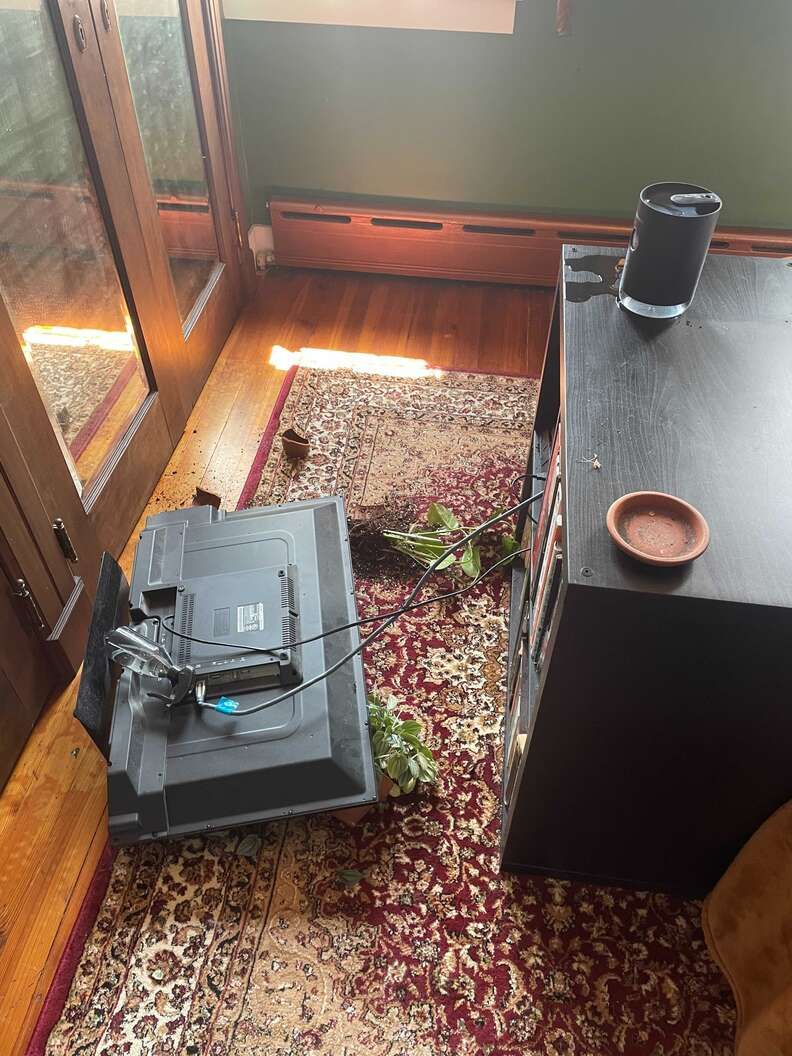 To clarify, it is an imaginable scenario, if the cat was heavier, but the cat in question is still a 6-pound kitten.
Taylor Nelson was in a Zoom meeting when she suddenly heard a commotion in her apartment. As her cat Spike was sleeping near her, she figured out that it was her kitten, Faye. But Nelson tried her best to focus on the meeting and let her kitten be; Faye was "pretty much always zooming around" in her home, after all. But when she heard a huge crash from her bedroom, Taylor knew that it was time to investigate what happened, and she immediately left the meeting.
Nelson figured Faye had knocked some plants off the windowsill, something she and her brother both do a lot, so much so that Nelson has taken to keeping extra terra-cotta pots in the basement just in case. When she walked into the bedroom, though, she was shocked. It was so much more than just a few plants.
"She did, in fact, knock over a couple of plants like I assumed, but she also somehow knocked over a 30-inch TV and a humidifier along with the plants," Nelson said. "It was like a perfect disaster sandwich, with the plants broken on the bottom, the TV face down on top of the plants and then the humidifier spilled over. This was also all on my rug, so the water from the humidifier made a nice muddy mess under the plants and TV."
Within seconds, the bedroom had gone from peacefully put together to total disaster zone — and it was all thanks to the tiniest little offender.
"When I walked into the bedroom and saw the chaos, I wouldn't have believed it was caused by this little 6-pound kitten if it wasn't for her staring me down from under the bed right beside the mess," Nelson said.
What a troublesome little kitten.
(Image Credit: Taylor Nelson via The Dodo)
Source: neatorama