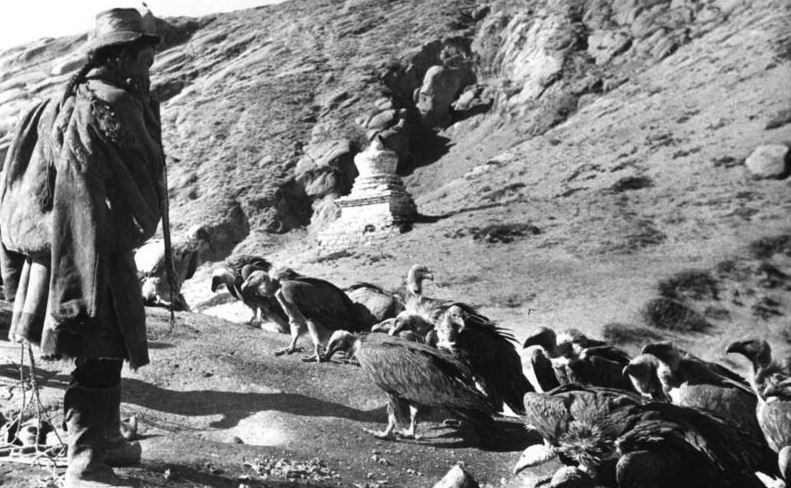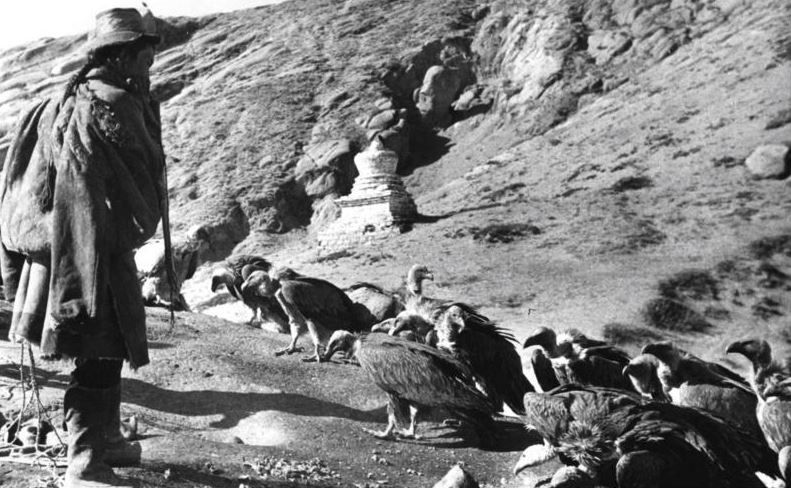 When you think of burial, usually you'd think of being buried in the ground – but not in certain parts of Tibet and Mongolia. There, according to Vajrayana Buddhist traditions, bodies are disposed of in a sky burial.
More details from Tibetpedia:
Villagers take the body to the sky burial site by horse or car. The master of the sky burial ceremony performs rituals over the body. He then burns incense and tsampa to summon the vultures. In no time, birds begin to circle over the site. The master then proceeds to chop the body into small pieces.
And makes way for the feasting to happen.
If the vultures consume the entire body, it's a good sign. Tibetan folk custom believes that even vultures will not want to consume a human's body if he or she has done evil deeds in life.
Photo: Bundesarchiv/wikipedia
Source: neatorama