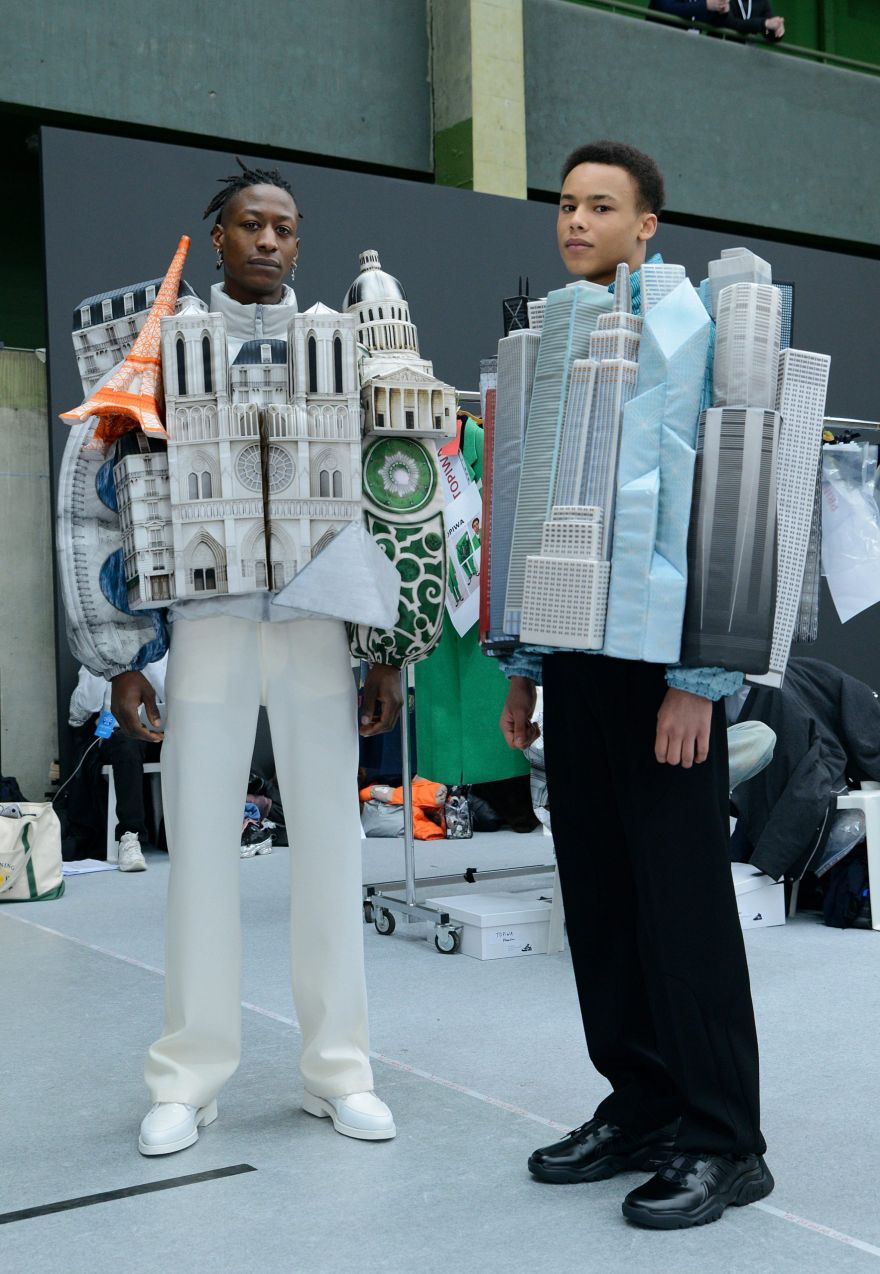 Do you want to adopt the New York look? How about the Paris look? No, I don't mean looking as fashionable as the residents of those cities. Do you want to look like the cities themselves? Think of it as urban cosplay.
Fashion designer Virgil Abloh made this opportunity possible. At the recent Paris Fashion Week exhibition, Abloh debuted puffer jackets that show the skylines of Paris and New York City. Dezeen reports that Abloh chose specific buildings of architectural significance:
Abloh studied architecture at the Illinois Institute of Technology in Chicago where modernist architect Ludwig Mies van der Rohe was head of the department of architecture in the 1940s and 50s and built the Crown Hall.
The emerald green marble set used for the show recalls the material used by Mies van der Rohe and Lilly Reich at the Barcelona Pavilion, and several Barcelona chairs, which were designed by the pair, can be seen in the show.
"The building's material constructions and combinations informed aspects of the set created for the Fall-Winter 2021 presentation. 'Mies is my other Michael Jordan'," wrote Abloh in the show notes.
-via Nag on the Lake | Photo: Dezeen
Source: neatorama