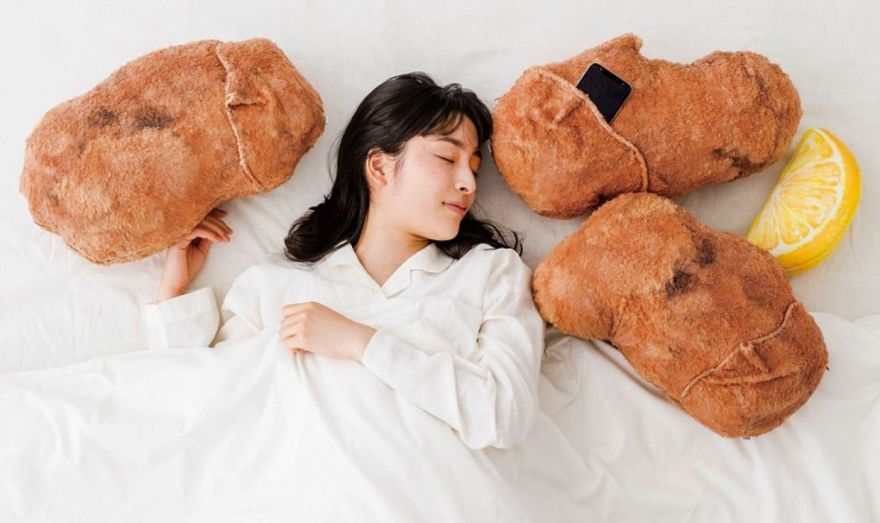 A great sleep and dreams of chicken and gravy. If you're the person who longs for these things, then you might consider getting yourself the Mocchiri Juicy Karaage ("Springy Juicy Fried Chicken") pillow made by the Japanese brand Fellisimo. The pillows, which cost around $32 apiece, are available in three sizes.
The pillows include a pouch to hold your smartphone, and you're encouraged to play the ASMR YouTube video of chicken sizzling and frying provided by Fellisimo…
Careful not to get hungry, though.
(Image Credit: Fellisimo/ Technabob)
Source: neatorama