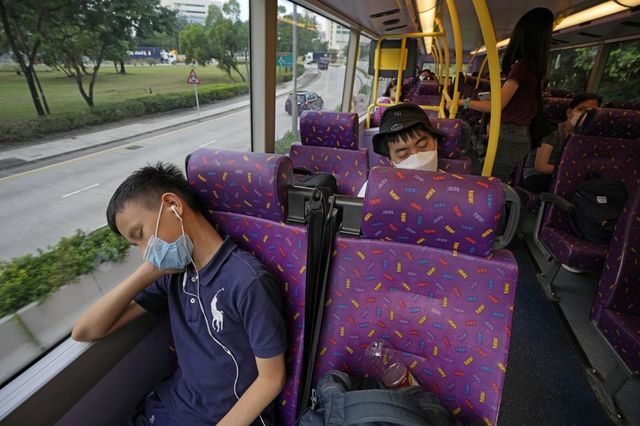 Kenneth Kong saw a social media post from his friend saying that he was so stressed out by his work that he couldn't sleep at night, but he could fall asleep while riding the bus. That was the spark that gave birth to this genius business idea: a 5-hour bus tour for people to take a nap on wheels.
Kong, the marketing manager for a local travel company in Hong Kong named ulu travel, organized the first "Sleeping Bus Tour" with tickets ranging from HK$129 to $399 (US$13 to $51) per person depending on whether they sit on the lower or upper deck.
According to ulu travel's website, the bus tour features "zero-decibel sleeping cabin," eye-mask and ear plugs, as well as a "food coma lunch" before starting the bus ride.
The Sleeping Bus Tour's first trip was sold out entirely, with some passengers bringing their own pillows and blankets, according to AP News.
But why do people (especially in Hong Kong) like to sleep on the bus? "People in Hong Kong don't have enough time to sleep," said Shirley Li of the Sleep Research Clinic and Laboratory at the University of Hong Kong, "That's why we have to kind of use other times to sleep, which is our daily commute, especially when we are travelling on public transport. For some people, they may tend to associate public transport with their sleep. And that's why they found it easier to fall asleep on the bus."
Images: Kin Cheung/AP
The Giant Robot Doll from Squid Game tells bus riders to "Keep Quiet" … or else!
Source: neatorama