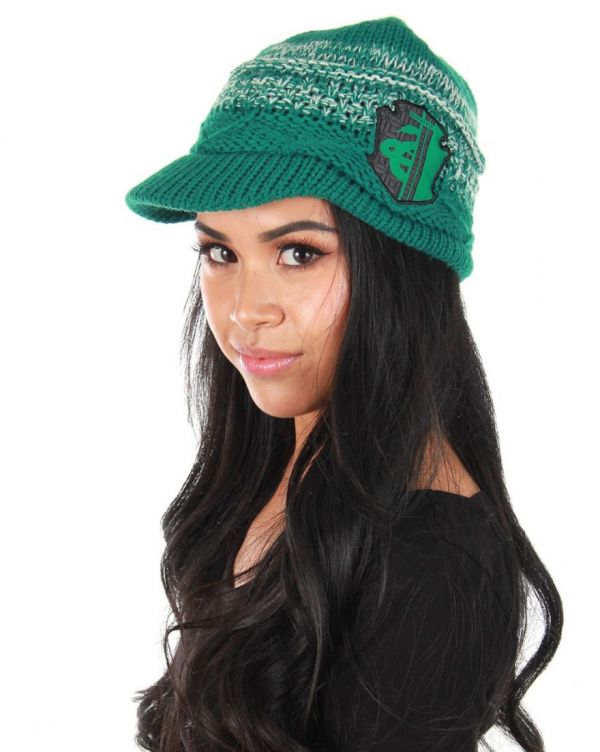 Slytherin Harry Potter Knit Brim Hat
Looking for a winter hat that fits your sharp and slick style? Behold the Slytherin Harry Potter Knit Brim Hat from the NeatoShop. This devilishly fun headpiece is perfect for those cunning and ambitious people who aren't afraid to show of their Harry Potter Style. 
It doesn't take a degree in Dark Arts to recognize that this hat features a smart green and white design.  Notice the attractive brim and the Hogwarts School of Witchcraft and Wizardry Slytherin House logo on the side. This make the perfect gift for wizards, witches, or muggles who aren't afraid to be daring with their winterwear. 
Be sure to check out the NeatoShop for more great Apparel & Accessories. New items arriving all the time. 
Don't forget to stop by the store to see our large selection of customizable apparel and bags. We specialiize in curvy and Big and Tall sizes. We carry baby 6 mo. to adult 10 XL shirts. We know that fun, fabulous, and Harry Potter loving people come in every size. 
Source: neatorama