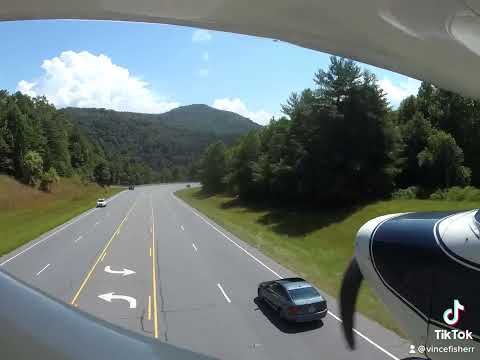 The Charlotte Observer reports that a small plane with a stalled engine made an emergency landing along a highway in the mountains of Swain County, North Caronlina. Sheriff Curtis Cochran reports that there were no injuries, despite substantial traffic along the road.
The pilot, Vincent Fraser, was flying his Aero Commander 100 from Florida with this father-in-law to examine some property he had purchased. When his engine began to stall, Fraser steered toward a river until he noticed that a highway ran next to it. He decided to try to land on the road instead of the water.
At the 0:20 mark in the video, which was captured by a GoPro on mounted on a wing, you can see how the Fraser deftly slipped under a set of power lines. That he was able to land so smoothly while turning the plane on a curved road after touchdown was impressive!
Fraser describes his experiences here:
-via Laughing Squid
Source: neatorama