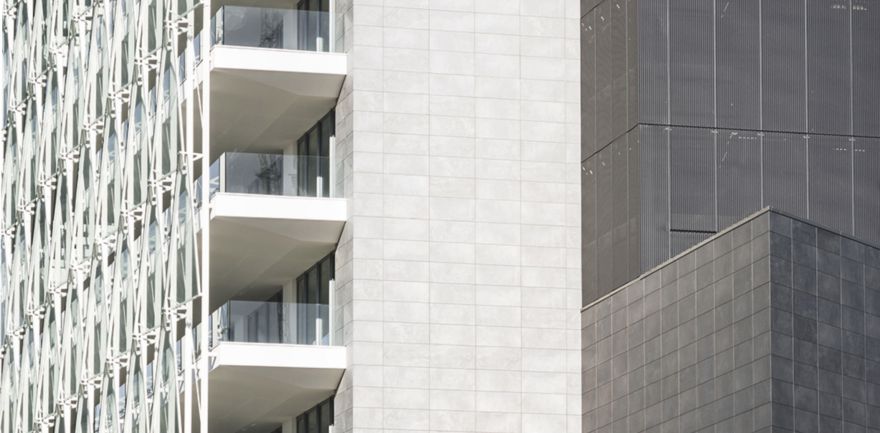 De Castilla 23 is a building complex in Milan that has special special self-cleaning, anti-odor, anti-pollution and antibacterial surfaces that can counteract nitrogen oxide. It's "not" a literal building that chomps the smog in the atmosphere. The structure is a new project from Fiandre Architectural Surfaces that combines sustainability, innovation and functionality, as World Architecture News details:
Fiandre Architectural Surfaces designed customised solutions including the use of active photocatalytic ceramics from the Core Shade collection, in the Cloudy Core Active and Sharp Core Active textures.
The Chemistry Department of the University of Milan has estimated that the 16,088 square metres of special active tiles, installed for this project, can counteract 59 kg/year of nitrogen oxide, equivalent to more than 200,000 square metres of green space.
These numbers are the reason why De Castillia 23 is referred to as the "smog-eating" building.
image via Architecture News
Source: neatorama