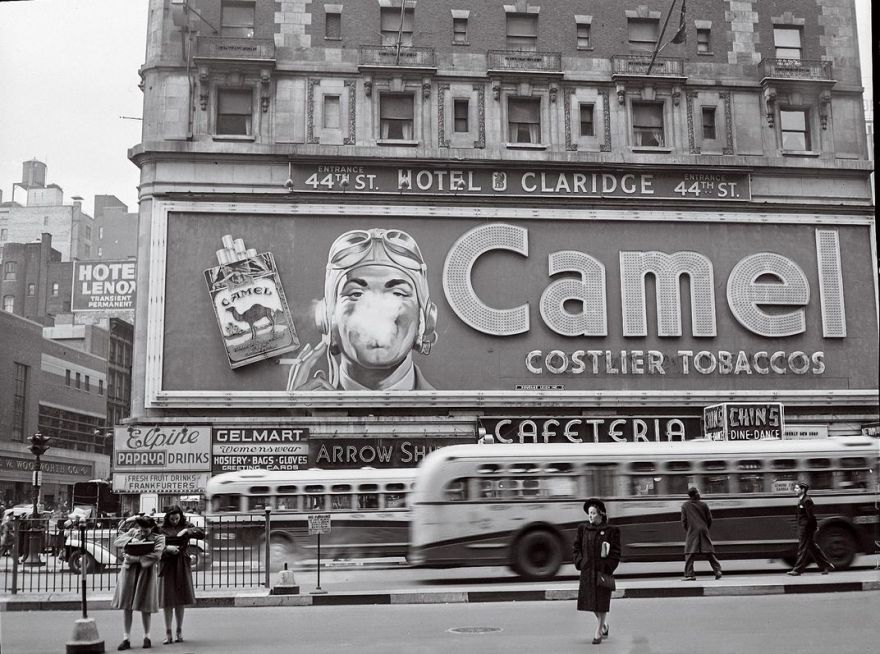 Smoking is never a healthy hobby. I wouldn't recommend it, and doctors definitely don't, either. But in the days of World War II, Army aviator Lieutenant James Alter recalls, in his 2011 book titled From Campus to Combat, that "nearly everyone smoked."
… considering the kind of work we were doing, no one would have been too worried about lung cancer even if we had known about it. What we did know was that Chesterfields satisfied; we'd walk a mile for a Camel; and just like us, Lucky Strike Green had gone to war."
America supplied cigarettes to military men in stunning numbers during World War II. Philip Morris and other U.S. tobacco suppliers reported rolling and selling 290 billion smokes in 1943. In order to relieve boredom and improve the morale of fighting men, cigarettes came standard inside K-ration boxes along with candy and gum. If young soldiers and sailors wanted more, cigarettes were just 50 cents a carton or a nickel a pack. As a result, tobacco consumption skyrocketed during the war.
In those days, smoking was a popular activity among people, and they smoked even in places that they're not supposed to, such as inside fighter planes.
It was a clear fire hazard. After all, a warplane was a flimsy aluminum shell wrapped around a conglomeration of stuff that naturally wanted to burn or explode—fuel, hydraulic fluid, oil, oxygen, weaponry. Adding a lit cigarette to that mix was perilous.
But at a time where the odds of getting killed instantly in a dogfight were much higher, smoking, which took decades to take effect, was an insignificant risk.
More about this story over at Air and Space Magazine.
(Image Credit: LOC via Air and Space Magazine)
Source: neatorama
Facebook Notice for EU! You need to login to view and post FB Comments!