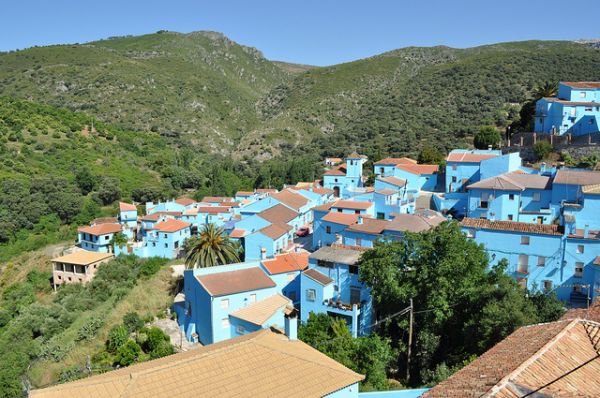 Back in 2011, we told you about Júzcar, Spain, the village that was painted blue. It was a publicity stunt by Sony Pictures, who agreed to use 4,200 liters of blue paint to cover every house in the village in order to promote its movie The Smurfs. But after the promotional period, the 250 or so residents of Júzcar voted to keep the blue color scheme. They discovered it to be quite a smurfy tourist attraction. Ever since, the town has been a destination for Smurf fans who travel from all over to see "the Smurf Village." That's about to come to an end.
But a bitter dispute between the town hall and heirs of the Smurf creator, the Belgian comics artist Pierre Culliford whose pen name was Peyo, resulted in locals agreeing to pay 12 percent in royalties on all Smurf-related income.

However, in a noticed posted on the council website last week, the mayor's office announced that from August 15th, all smurf related activities must cease – although the village will remain blue.

Labelled "important information for tourists", the communique stated that Júzcar had "lost the authorization to market itself as a Smurf town" and "from Tuesday August 15th there will be no more statues or references to that brand".
So if you are determined to see the Smurf Village in all it's smurfiness, you'll have to get to Júzcar in the next four days. -via Atlas Obscura
(Image credit: Flickr user CEDER Serranía de Ronda)
Source: neatorama