A step below binge watching a show in its entirety is investigating a show's set pieces. For British artist Jordan Bolton some of the best cult shows in recent memory are often defined by their visual stage dressing and accessorizing. His television-concentrated posters are dressed with the most visually interesting props from programs like Twin Peaks, Mr. Robot, and Fargo. The immaculate arrangement of memorable items from the Netflix series Stranger Things contains recognizable Christmas lights, Eleven's box of Eggos and syrup, and multiple pairs of oversized 80s glasses.
Bolton has always focused on film culture and has created something unique by not only encapsulating the feel of show with a few strategic objects but also by rendering everything in miniature. Bolton explains, "The colour palette is like [a] TV show's DNA, and it's something almost every viewer will connect with even if they don't consciously notice it."
"In TV shows which cost tens or hundreds of millions to make," the artist continues, "the color of the cups and saucers might not seem a very high priority, but they are a key part of creating a fictional world that feels cohesive and real. This also represents one of the aspects of TV I find most interesting, the idea of creating such a constructed world that could never exist in reality, in order to make a world feel real."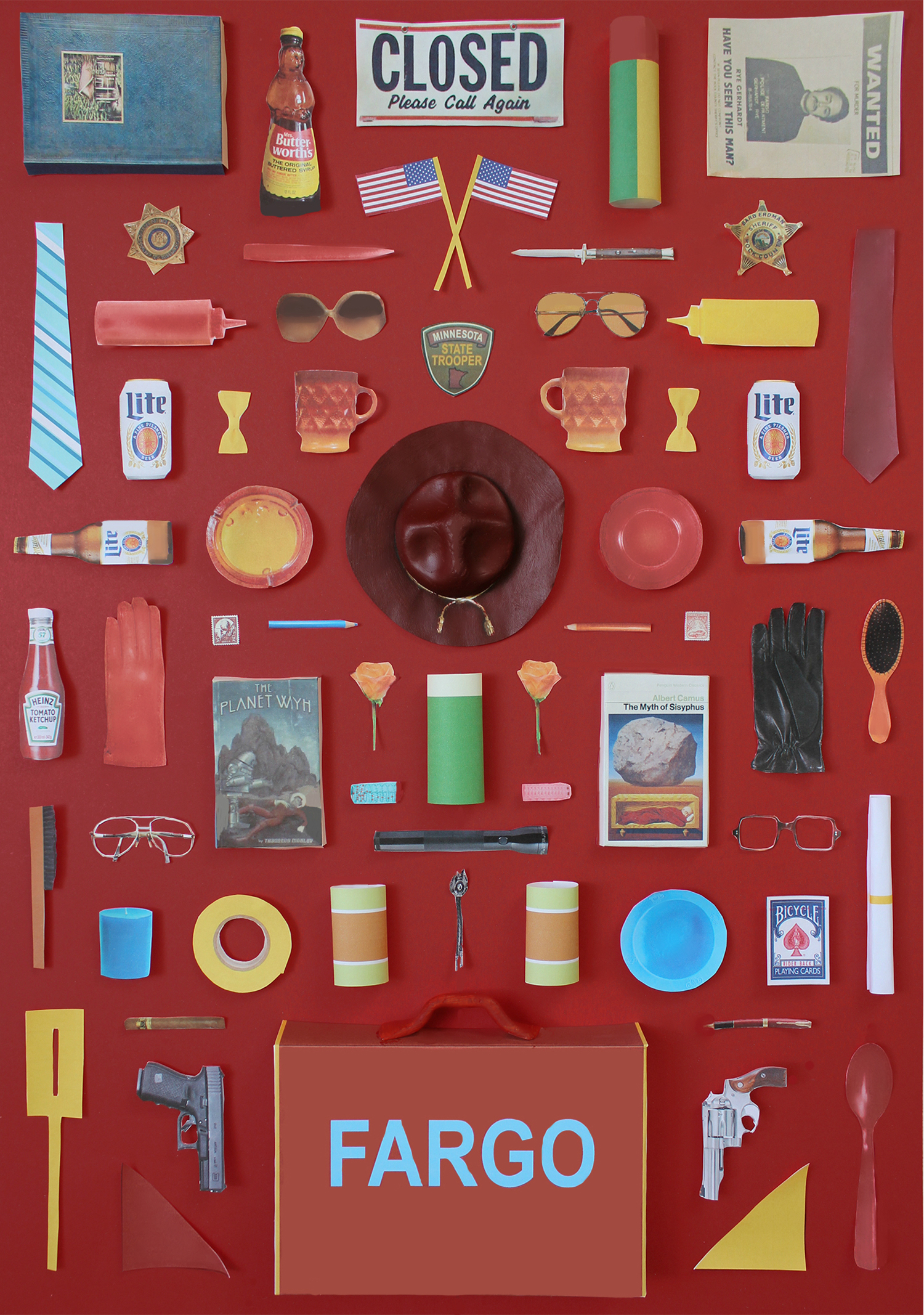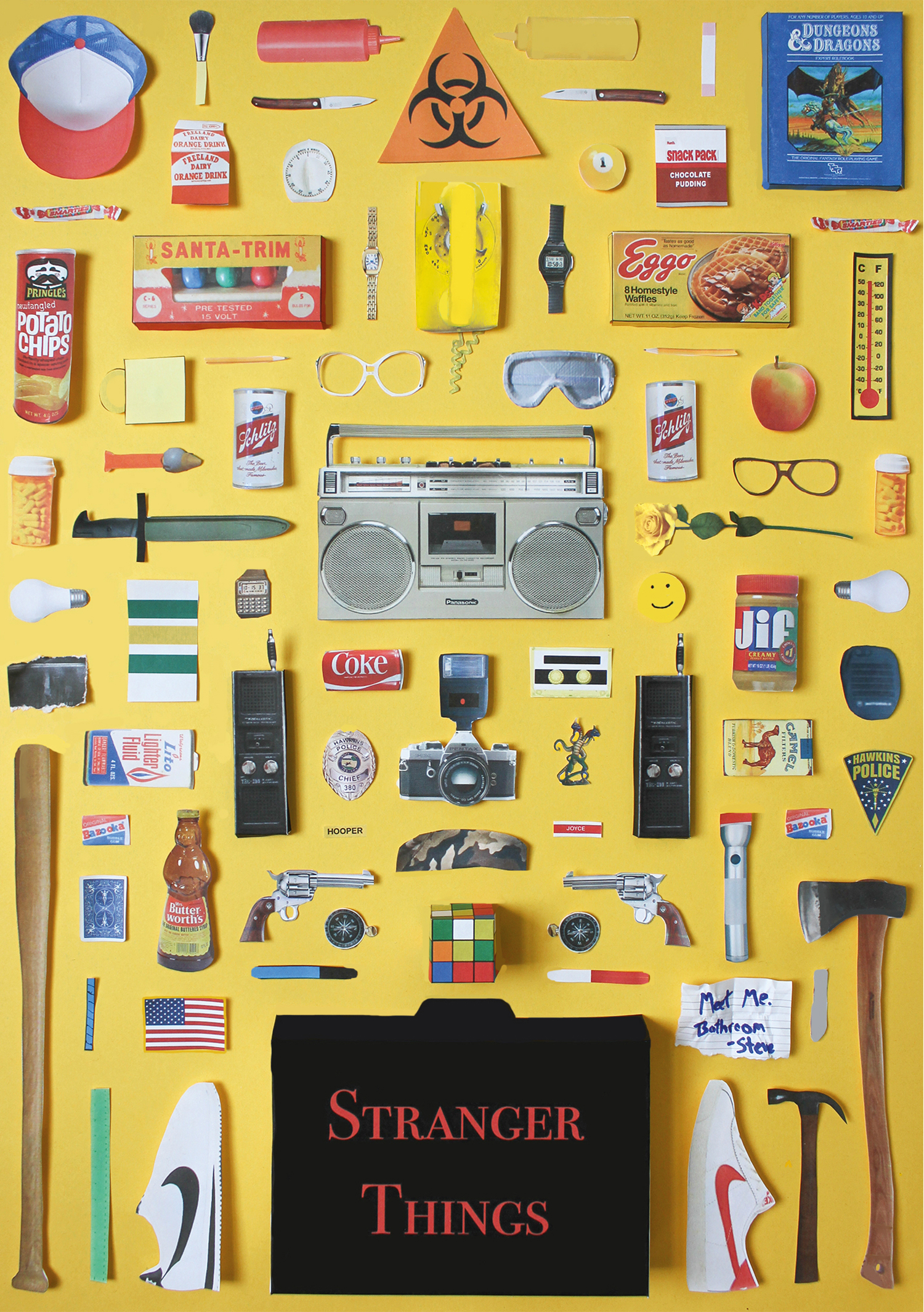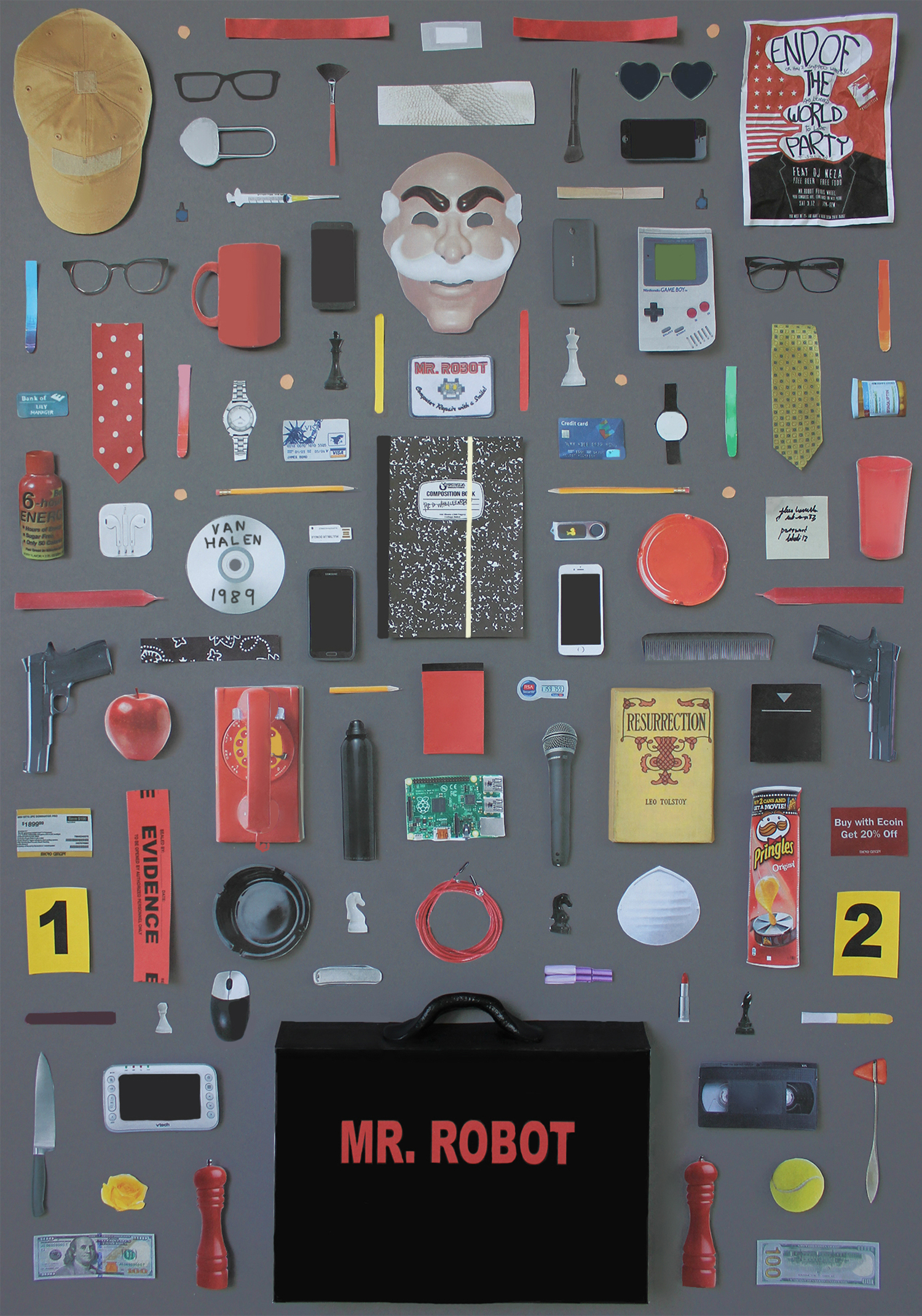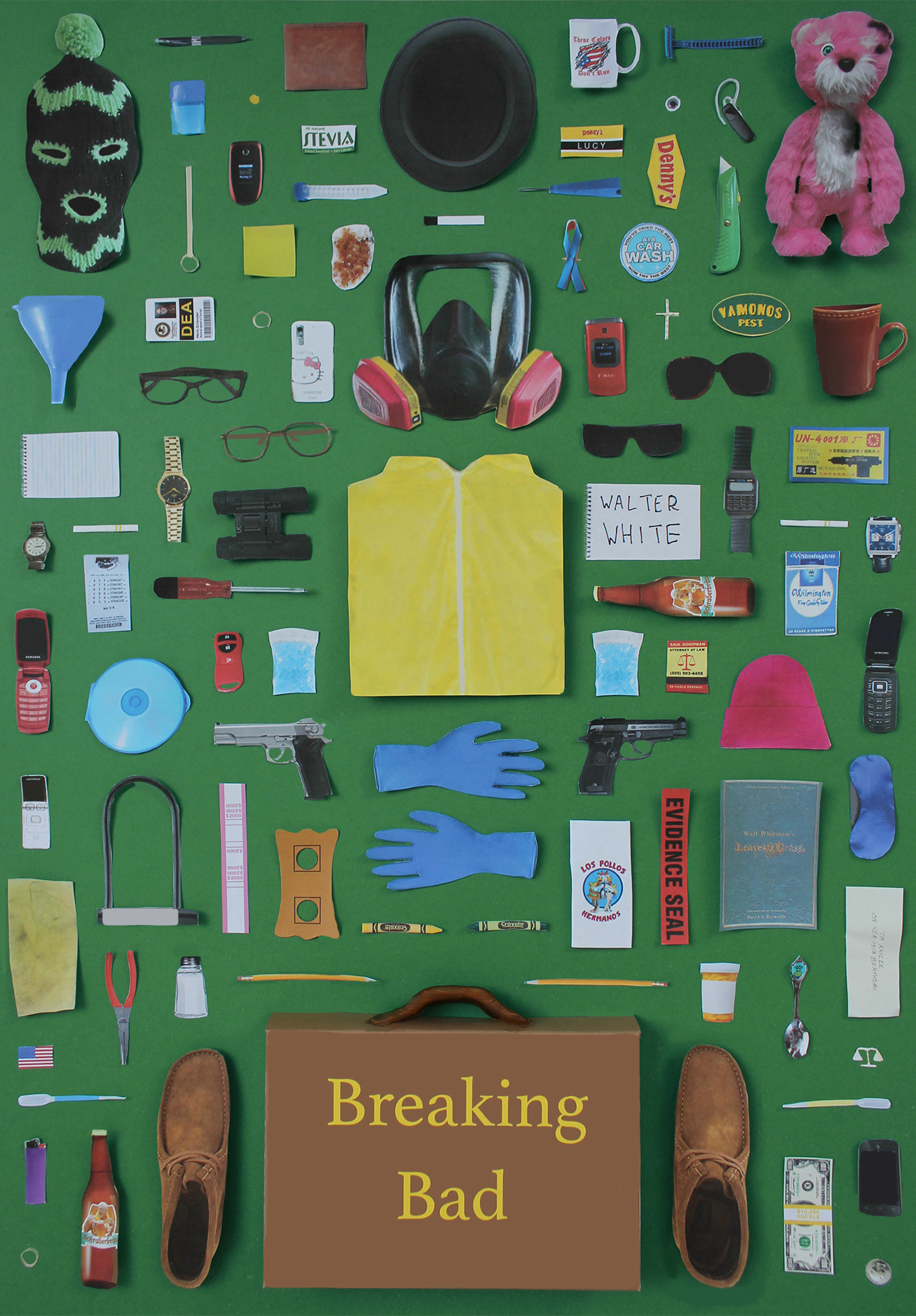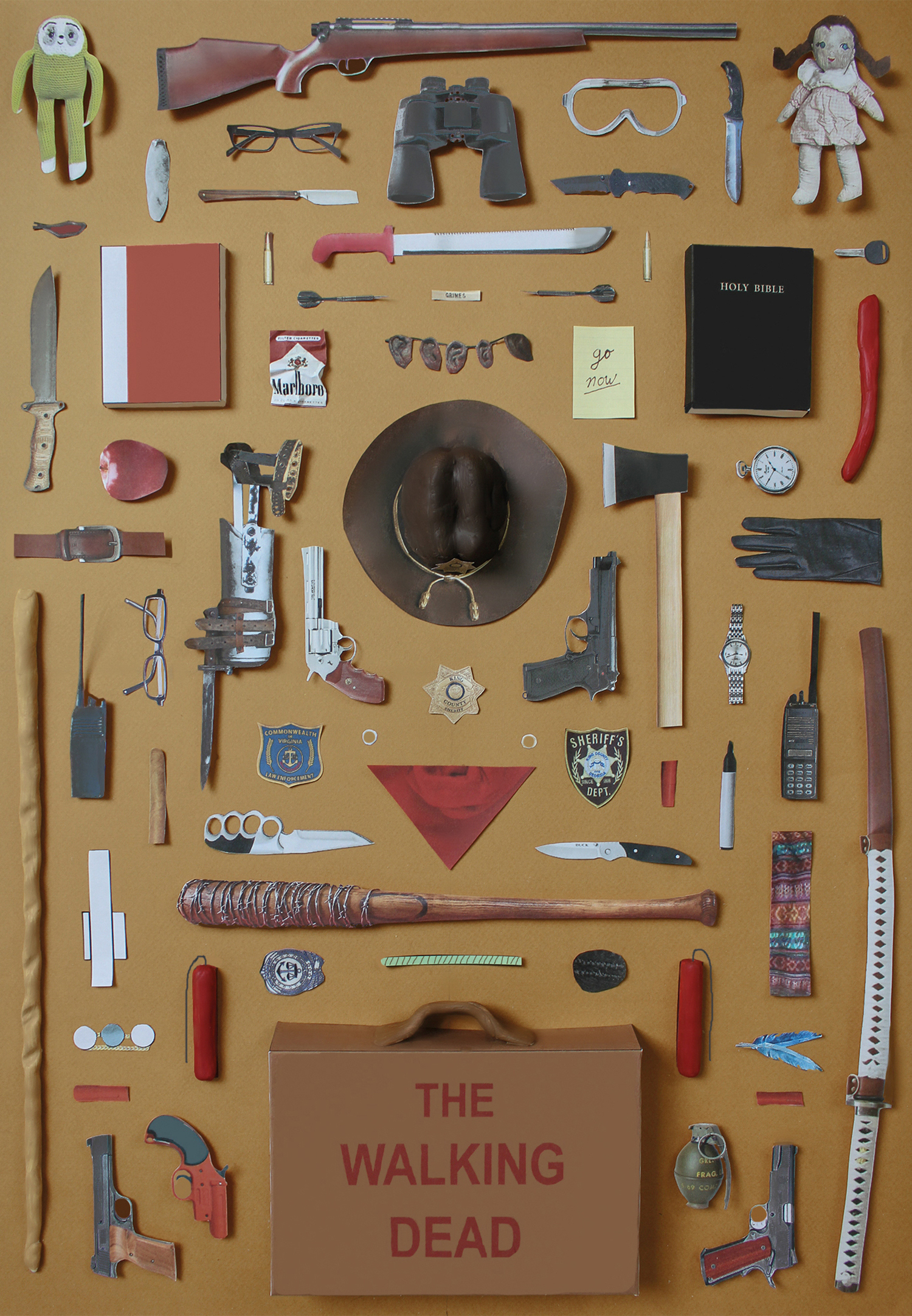 To purchase your own print, visit Jordan Bolton's Etsy page, and to see more works from Bolton, visit his Instagram.
Related:
Every Important Object from Miyazaki Films, in Movie Poster Form
Wes Anderson-Esque Posters Map Cult Films' Props and Blueprints
Celebrate Wes Anderson's Birthday with 8 Elegant Alternative Movie Posters for His Films
Source: vice.com