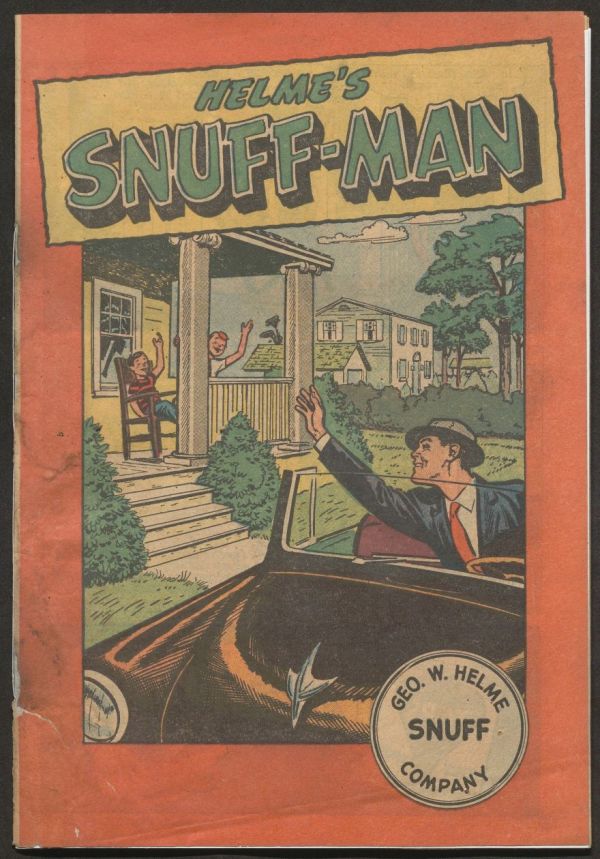 Snuff is finely powdered tobacco that is snorted. It's fairly rare in the United States these days, and was uncommon even two generations ago, when smoking tobacco was a widespread practice thought to be not unhealthy, if even enviograting.
It was 1954. Using tobacco was normal, as was reading comic books–especially among the young. Can the youth market be turned to using snuff? The George W. Helme Snuff Company evidently hoped so and commissioned a promotional comic book by the studio operated by cartoonist Vic Herman.
The Hagley Museum and Library in Wilmington, Delaware owns a copy of this bizarre comic book. It has digitized the entire issue, which you can read online.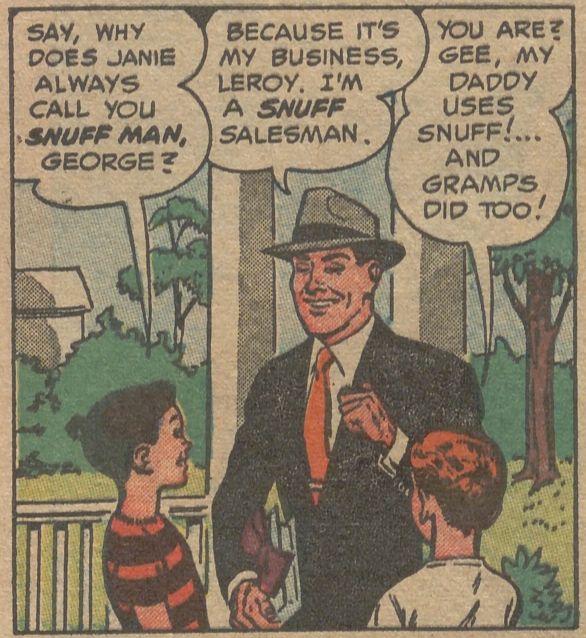 The hero, Snuff-Man, is a professional snuff salesman. This is not only his job, but his mission in life.In the story, he pauses his busy duties to teach two young children about the wonders of snuff.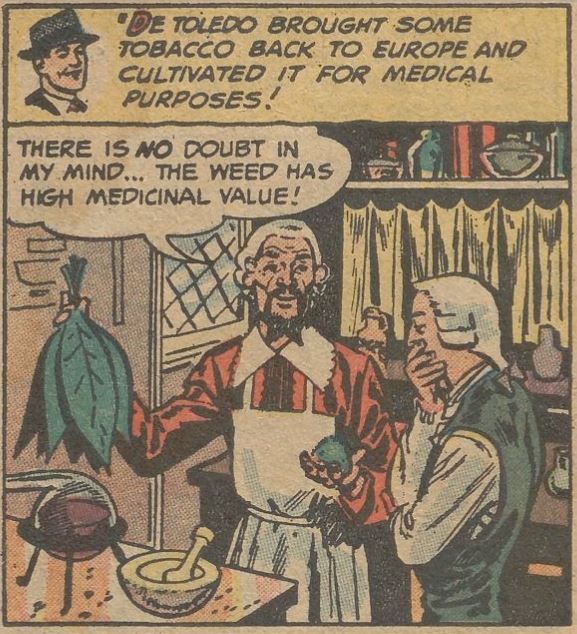 Snuff-Man, a scholar in his field, informs the boys that medical professionals indentified the health benefits to snuff long before 1954.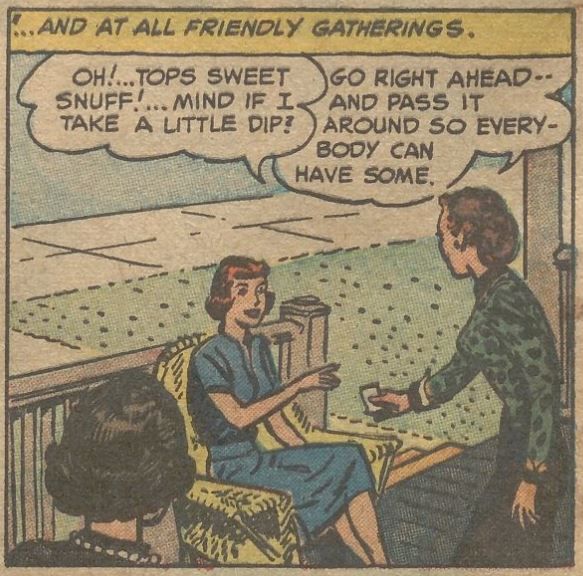 Snuff was traditionally used by men, but Snuff-Man has good news: ladies can and should enjoy it, too!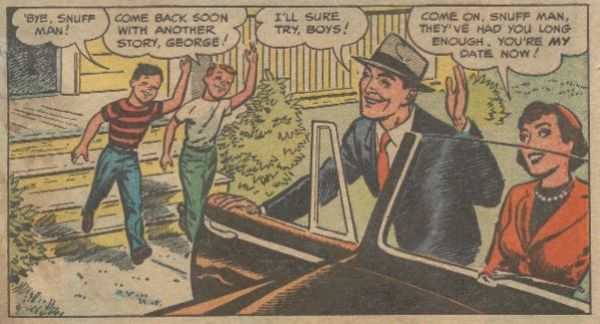 Snuff-Man can't stay, though. Janie, the older sister of Leroy (in the striped shirt) is eager for her date with the manly and hale Snuff-Man.
There was, sadly, never a sequel to this one-shot comic. There may be online fan fiction, but I'm too scared to search.
-via John Overholt
Source: neatorama