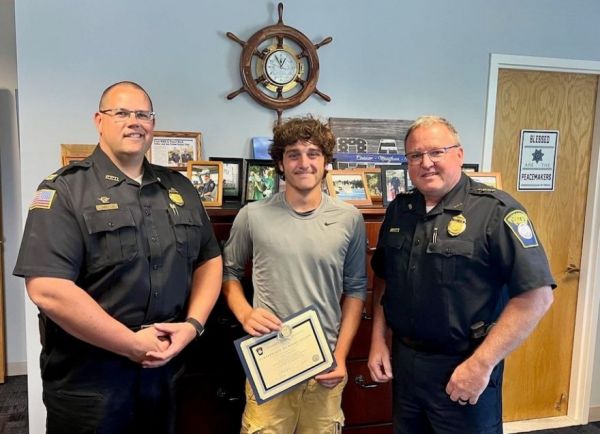 In the center of this photo is Jake Manna, a solar panel installer. The Washington Post reports that he was working in the Buttermilk Bay neighborhood of Plymouth, Massachusetts when he saw a woman running through the streets, asking if anyone had seen her daughter. The child is 5 years old and has autism.
Manna immediately joined the local search and effort. He decided to search nearby woods. After encountering a closed trail, he hiked for 10 to 15 minutes before arriving at a marsh. The missing girl was playing in the water. Manna called to her, but she ignored him and continued to walk into the mud and water.
Manna went in after her, which was tricky because the mud sucked at his feet like quicksand. After reaching the girl, he carried her out of the water and back home.
Then he went back to work. After all, he had a job to do. When police arrived on the scene, they tracked Manna down at his jobsite.
Police and the town government have honored Manna, saying that he likely saved the child from drowning in the marsh.
-via Althouse | Photo: Plymouth Police Department
Source: neatorama