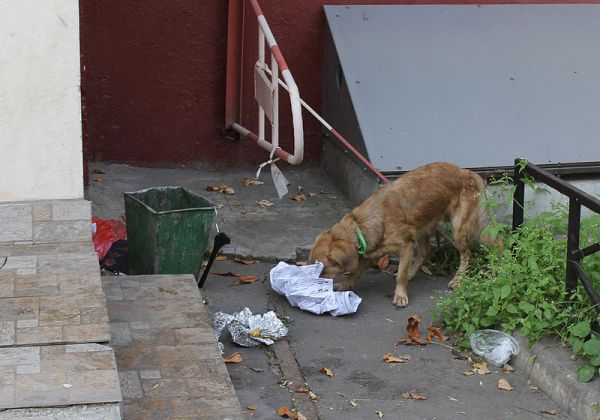 Drew Magary spilled a lot of flour on the floor, and her dog ate it. While seeking advice via social media, she learned of many other dogs who ate adventurously, which is all of them.
My previous dog ate a large Rubbermaid kitchen garbage can, lid & all. Didn't eat the garbage. Was totally fine. Strange dog.

— Jessica Valiquette (@ZandCsMom) June 16, 2017
//platform.twitter.com/widgets.js
I had a shepherd-collie that found the Halloween candy and ate a whole bag of fun-sized Snickers bars, wrappers and all. He did not eat the plastic bag, otherwise we'd have never known. Despite chocolate being toxic to dogs, he was fine. Ever since, I store any large amounts of candy in a secure place.
ooh. I have a good one. My dog as a puppy ate a glow in the dark frisbee. His poop had little glow in the dark bits for awhile.

— Aaron Combs (@RunSomeAarons) June 16, 2017
//platform.twitter.com/widgets.js
Read more things dogs have eaten at the Concourse. And let us know the most unusual thing your dog has eaten.
(Image credit: Stolbovsky)
Source: neatorama