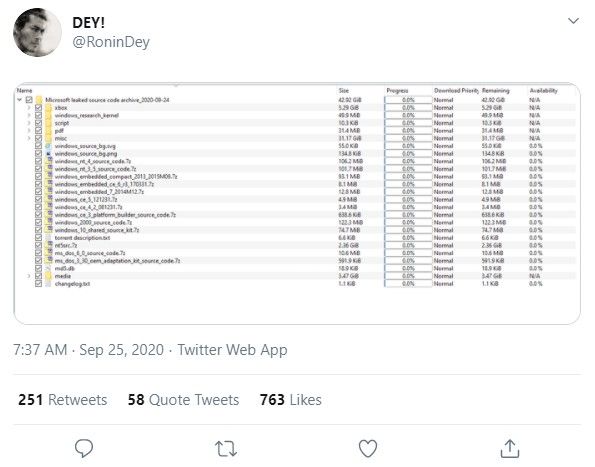 Security updates for the Windows XP operating system stopped in 2014. Despite this being the case, some organizations and businesses still use the outdated operating system, and now they might be in danger because of a recent leak circulating online.
The leaked torrent files, published on the bulletin board website 4chan, include the source code for Windows XP Service Pack 1, Windows Server 2003, MS DOS 3.30, MS DOS 6.0, Windows 2000, Windows CE 3, Windows CE 4, Windows CE 5, Windows Embedded 7, Windows Embedded CE, Windows NT 3.5 and Windows NT 4.
[…]
According to a report from computer security company F-Secure, on average it takes about 20 minutes for a Windows XP machine to be hacked once it's connected to the internet.
[…]
Windows XP is still used by people, airlines, banks, organisations and in industrial environments [over the world].
Learn more details about this over at The Conversation.
What are your thoughts about this one?
(Image Credit: @RoninDey/ Twitter)
Source: neatorama