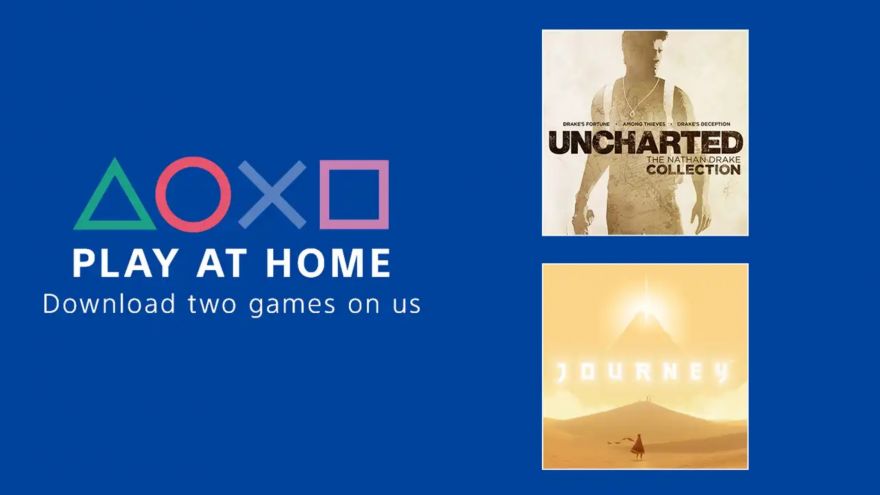 It's hard being stuck at home. Most of what we usually do can no longer be possible because we're stuck indoors (given that you're the person who goes outdoors). Thankfully, with the free stuff, like free shows and games that many companies give today, we have so many things to keep us occupied during these times.
… on Tuesday, Sony Interactive Entertainment threw its hat into the ring by announcing the new Play At Home initiative on the PlayStation Blog.
There are two components to the Play At Home initiative. The first, as the name suggests, is to give away free games to the PlayStation community to keep them entertained at home. Therefore, Uncharted: The Nathan Drake Collection and Journey will be free to download on the PlayStation Store from April 15th at 8 PM PDT through May 5th, 2020 at 8 PM PDT. Once you redeem the games on your account, they're yours to keep forever.
Thank you, Sony!
More details about this news over at BGR.
(Image Credit: PlayStation)
Source: neatorama