Writing in personal diaries from age 19 onward, the visual artist Lynda Barry describes an "image world" cultivated in those notebooks, glimpsed by plunging deeper into one's past and present to excavate core ideas and impulses. Sketches and exercises from artists like Barry often prove just as compelling as later artworks built from them, and right now a young artist based in the American South has tapped into that same approach of diaristic creativity.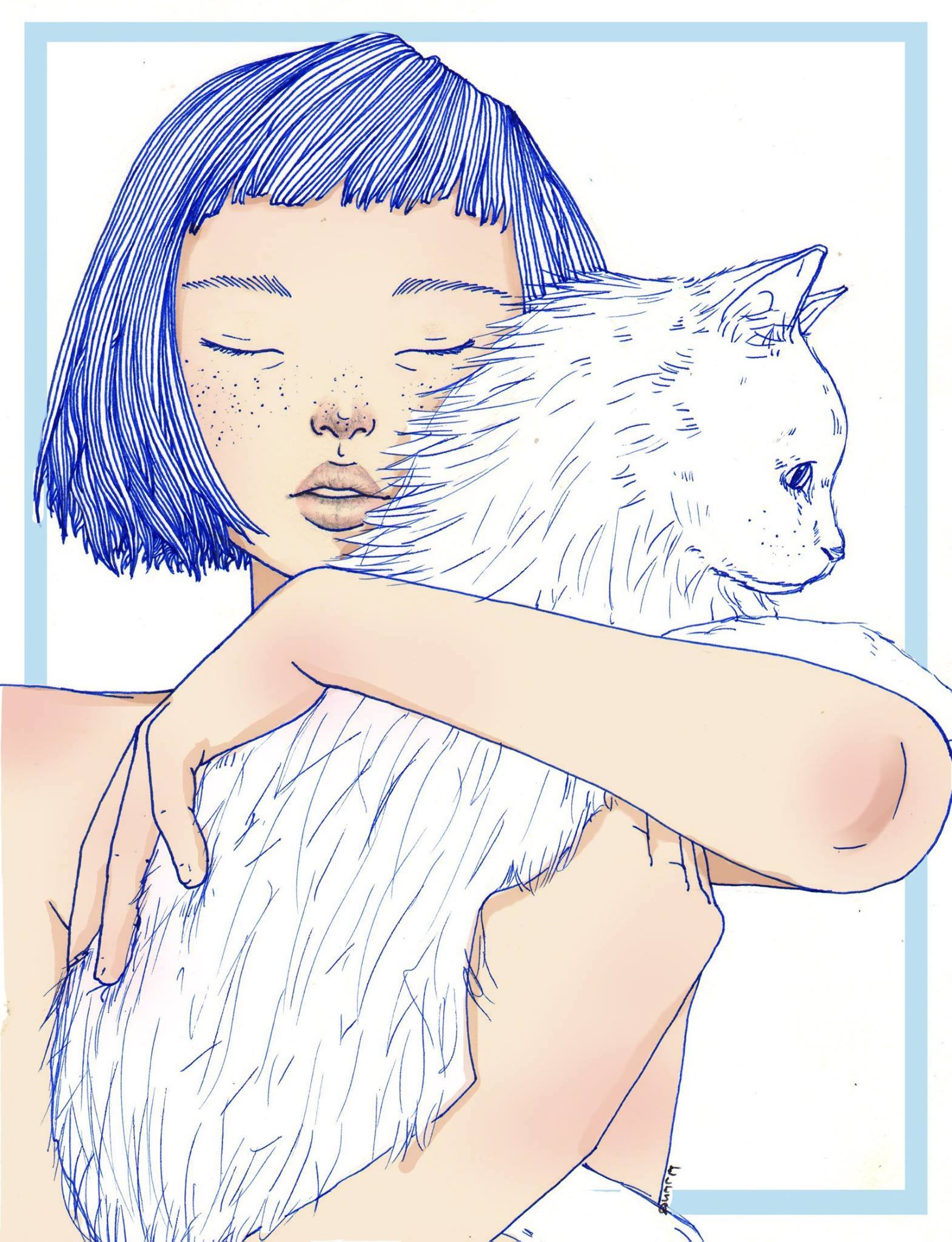 The San Jose-born, North Carolina-based illustrator Elliana Esquivel sustains a weekly online stream of rough ideas and fully realized pieces across various outlets, freely sharing the conceptual wireframes behind her figures, or the graph paper drawing behind the polished end result. The 20-year-old artist's work concerns the anxieties and internal unrest of daily life, frequently pairing a young woman or man at rest with a succinct, single-sentence observation.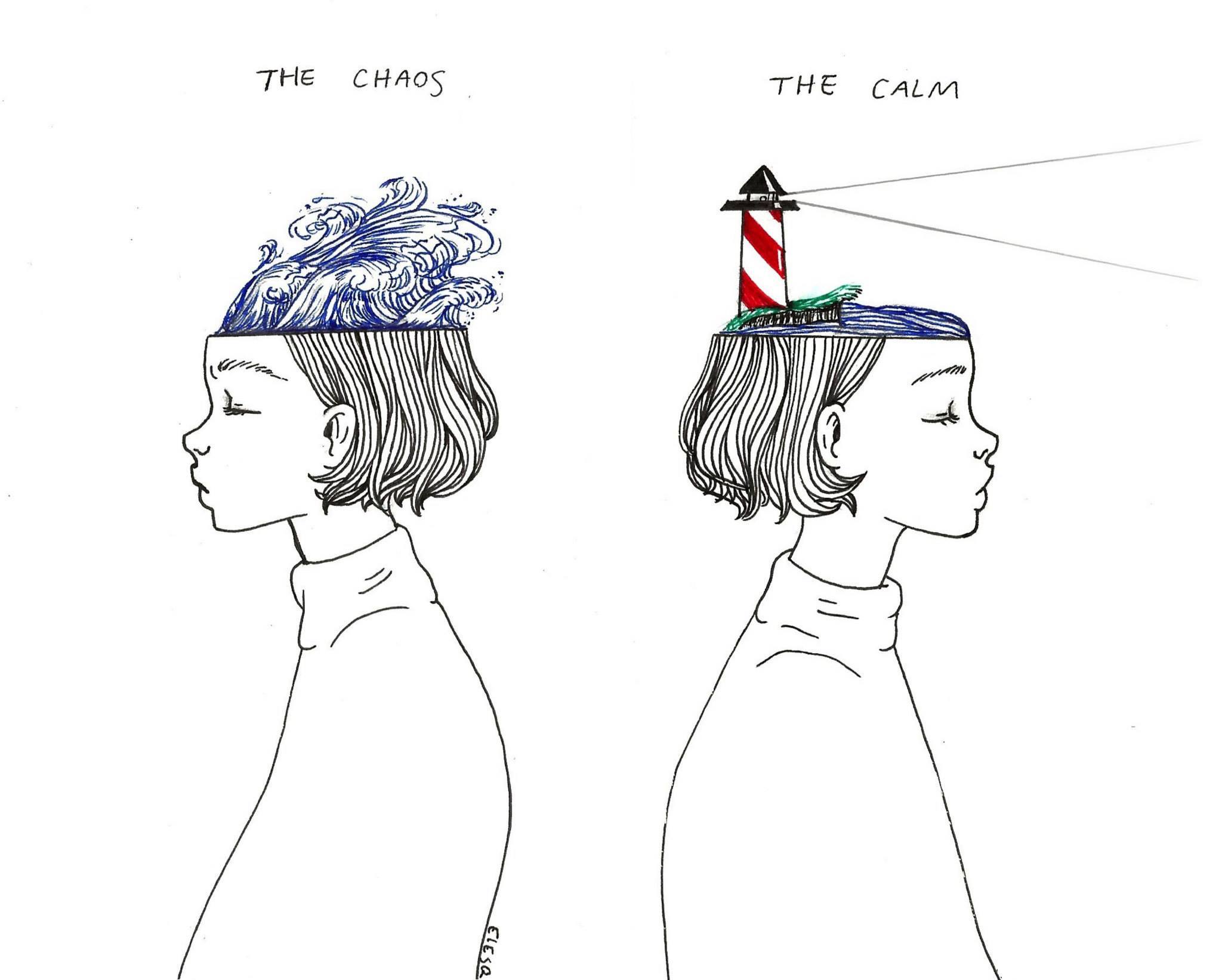 Citing the interplay of words and how they can "scoop up the strange, soupy sensations of life," Esquivel lists her other inspirations on her Tumblr page: "Patterns in architecture, in living, the way certain things break, how colors blend and snap under shadows or sprays of light. Also people, their gestures, their sounds, the way they phrase themselves and how they wear their influences through their art and speech."
Esquivel's full-color illustrations depict shattered bodies in pastel backgrounds, with flowing water or fire often playing a part; elsewhere, time-stamped studies of eyes or faces pepper her galleries next to journal entries filled with brief stories or thoughts . Developing a unique body of work in the midst of earning an undergrad degree, Esquivel has distilled her lifelong drawing obsession into a series of cleanly-drawn, traditional illustration pieces—ones that offer a brief moment of reflection in chaos, while offering a bit of commentary on the side.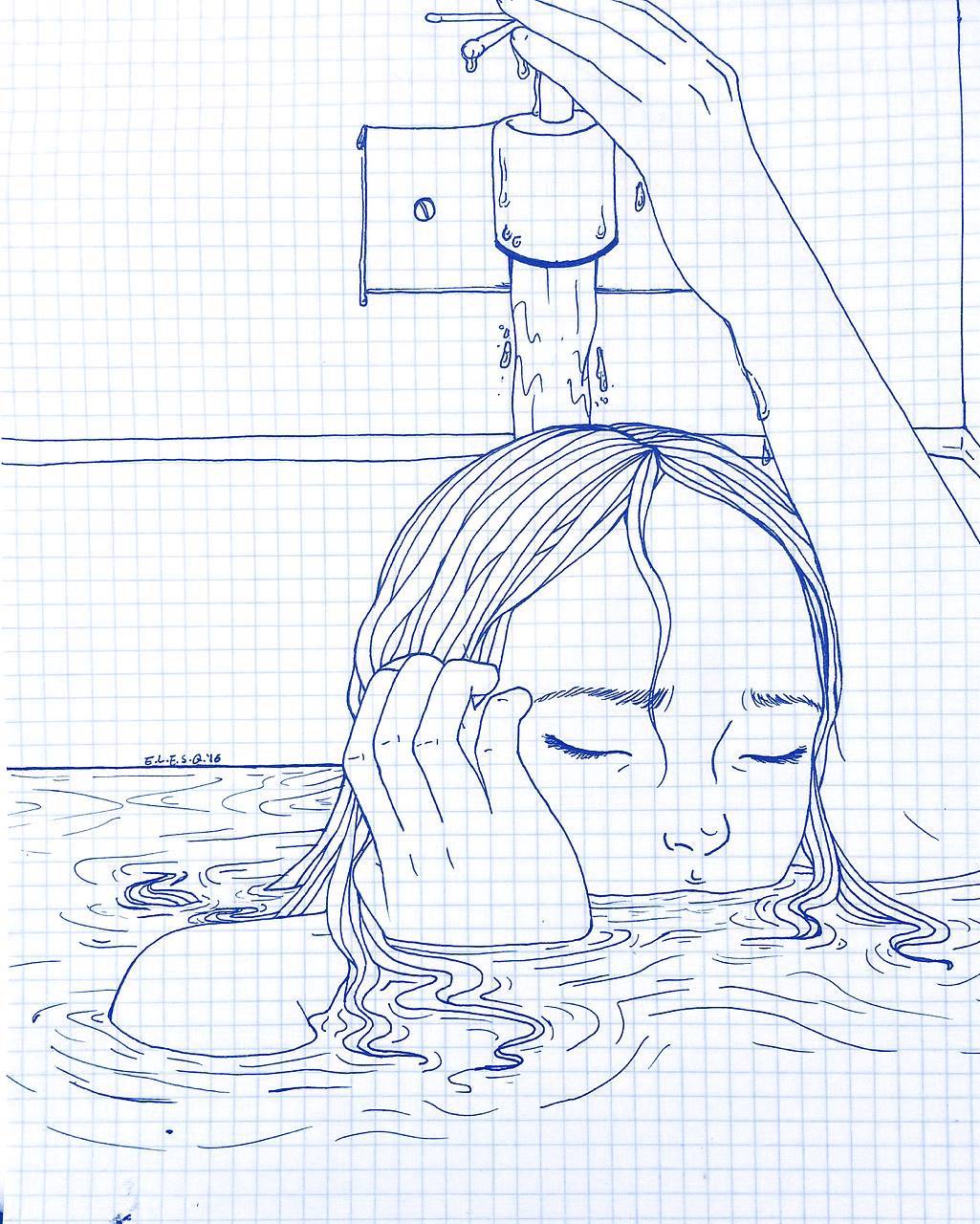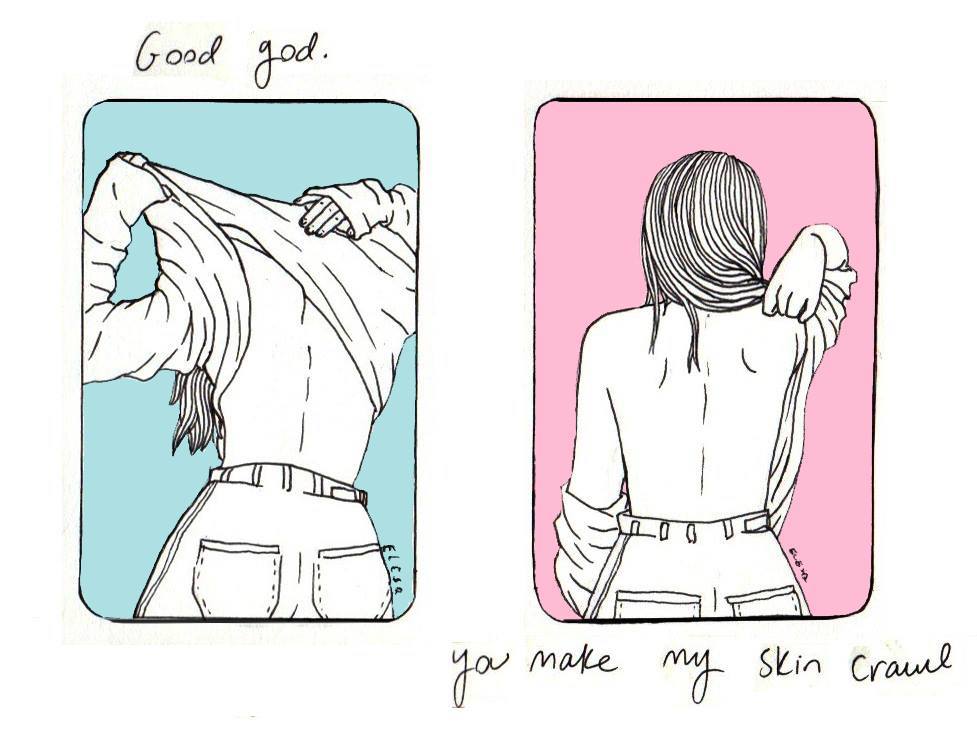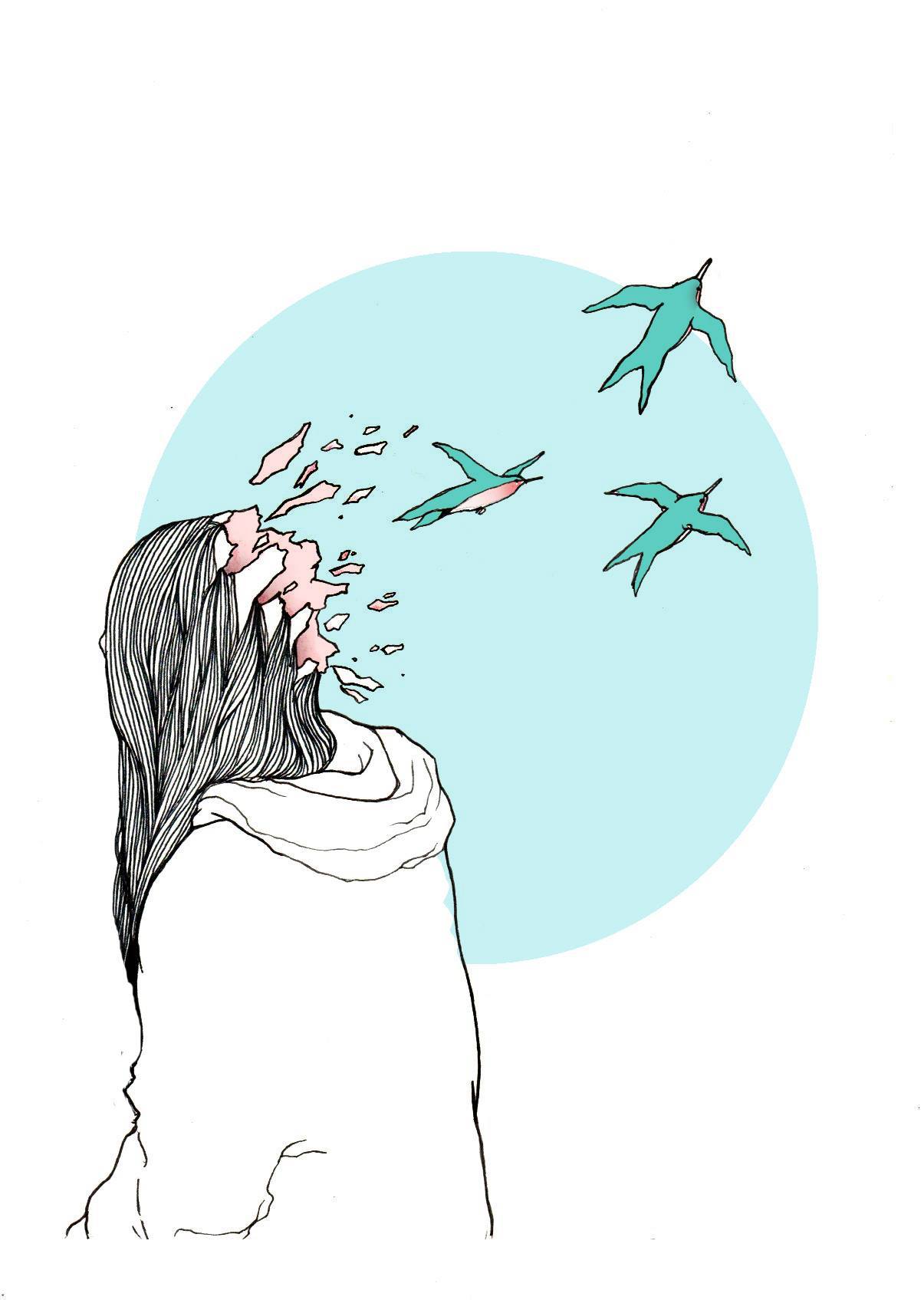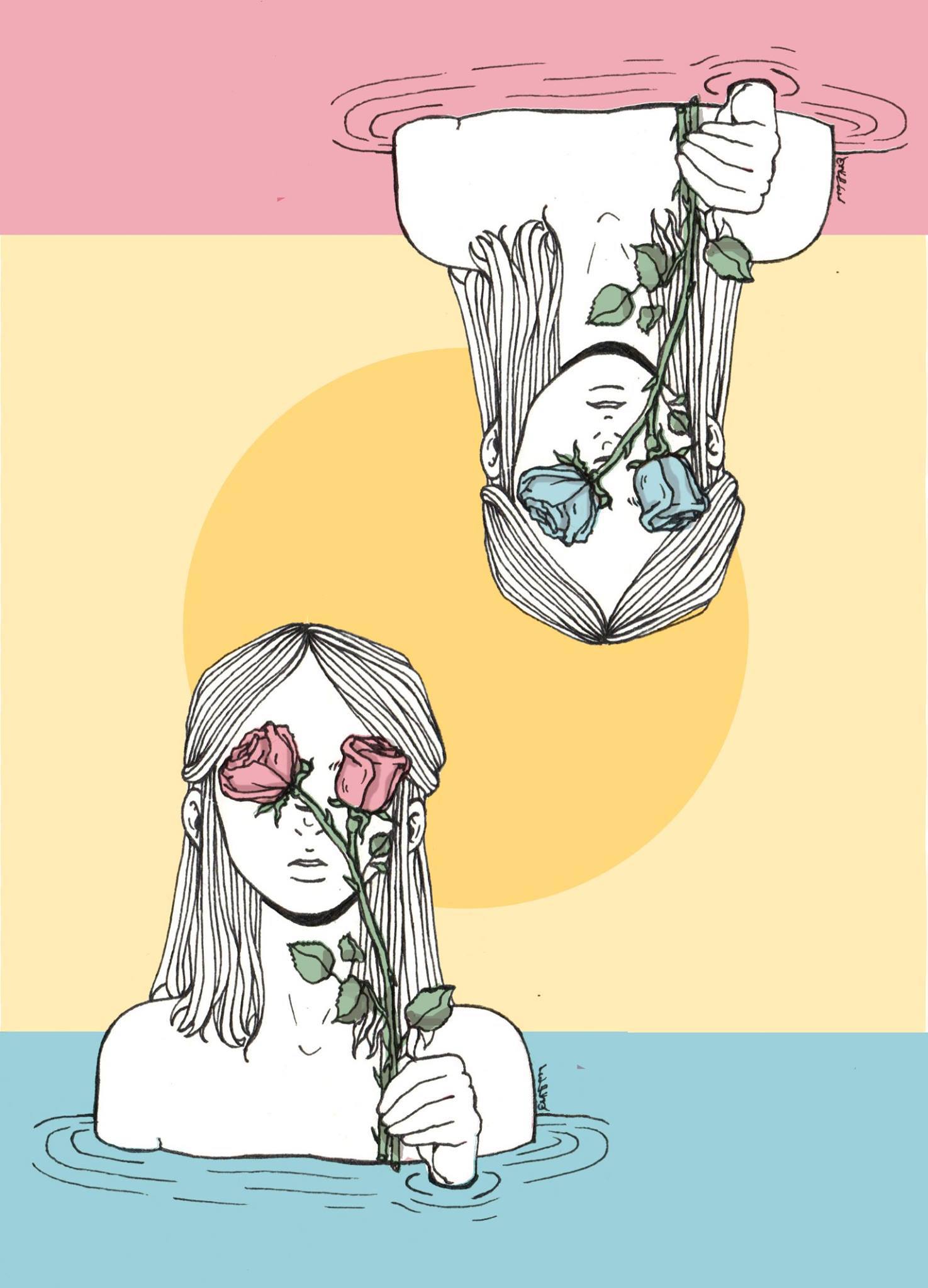 To follow Esquivel and her work, visit her Instagram, Facebook, or Tumblr page.
Related:
This Animation Perfectly Sums Up What It's Like to Meet People in a New City
Magical Drawings Put Women in Conversation With Their Demons
Illustrator Explores Femininity Through Modern Cave Paintings
Source: vice.com