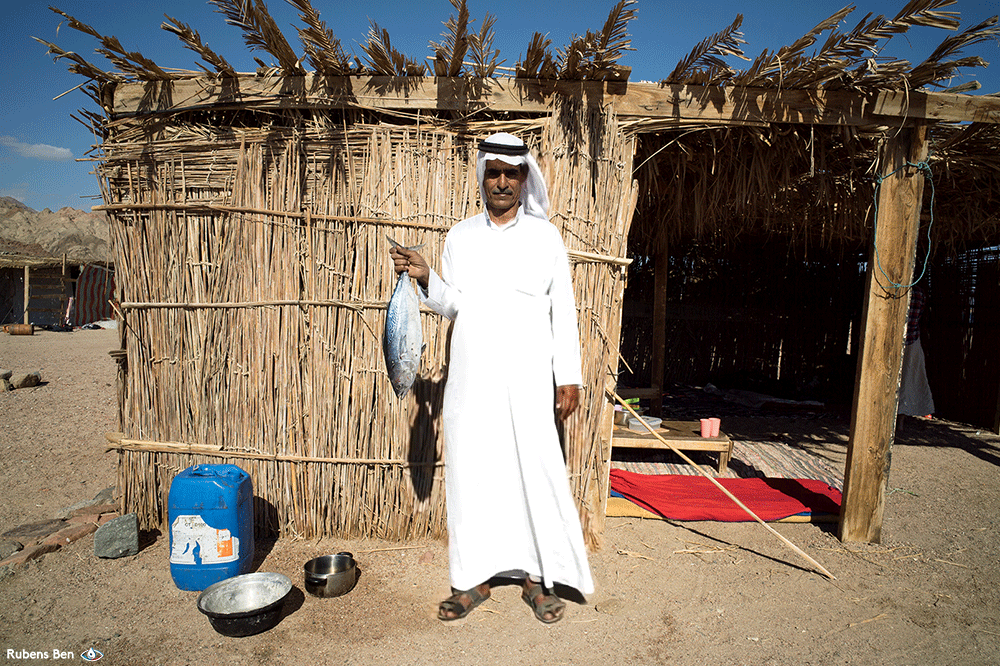 The nomadic lifestyles of the desert bedouin of South Sinai, Egypt are captured in these intimate and striking GIF portraits. The photographer/GIFographer is France-based Rubens Ben who spent a week hanging with the tribesmen at the end of 2016, following and photographing the herders.
The bedouin keep livestock like camels and goats which they use for meat, milk, and clothing. Ben captures them standing outside their huts, relaxing on sand dunes, by the fire, or sitting together in their tents.
"We are proud and happy with our home as long as we have Bedouin seating areas (carpets and cushions on the ground), a good fire that is always lit, coffee and tea," notes Sofian Noor, a Sinai Bedouin guide. "We like things to be simple."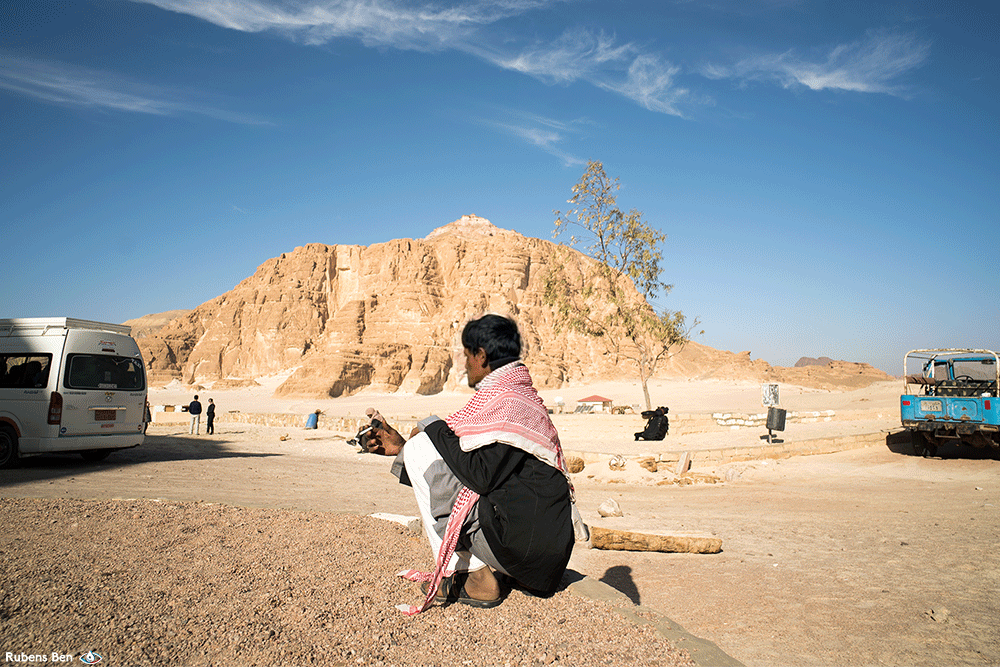 The slight motion in the GIFs, which were created in Photoshop, add an extra sense of place to the portraits. Whether it be the flickering fire, a head turning, or a flag fluttering in the distance. They also add a sense of surreality, in that they seem like photographs that appear to come to life.
Ben has previously covered music festivals, concerts, and carnivals in his GIF reportage style. But his time spent in South Sinai has swapped strobing lights and dancing crowds for the serenity of desert life.
"The trip, self-funded and sponsor-free, was a great [way] to reconnect with nature and the authentic values of the simple life," Ben explains. "Away from the craziness and frenzy development of Western societies."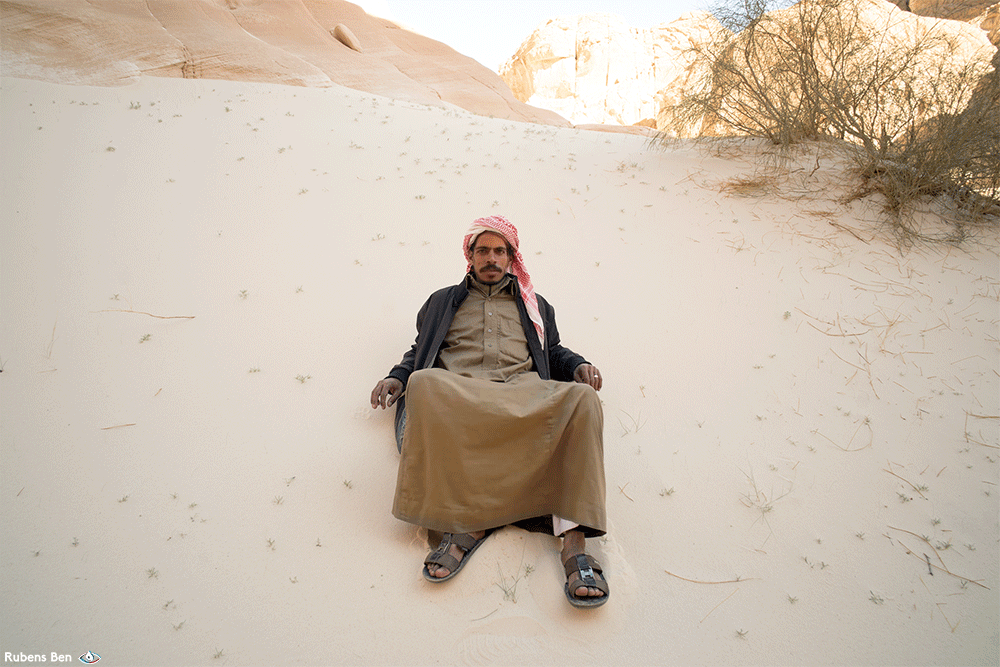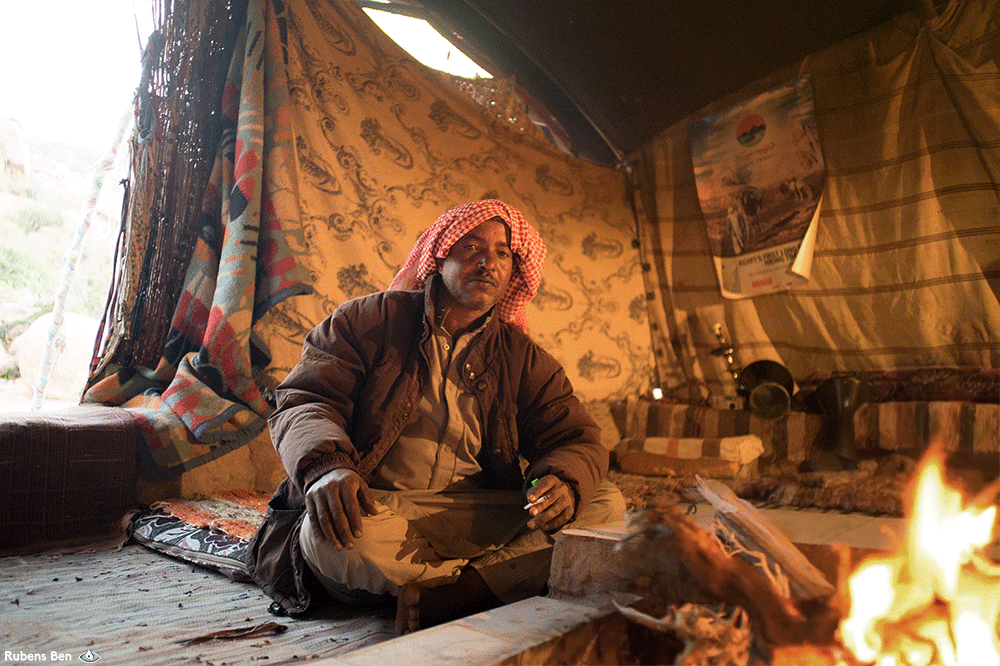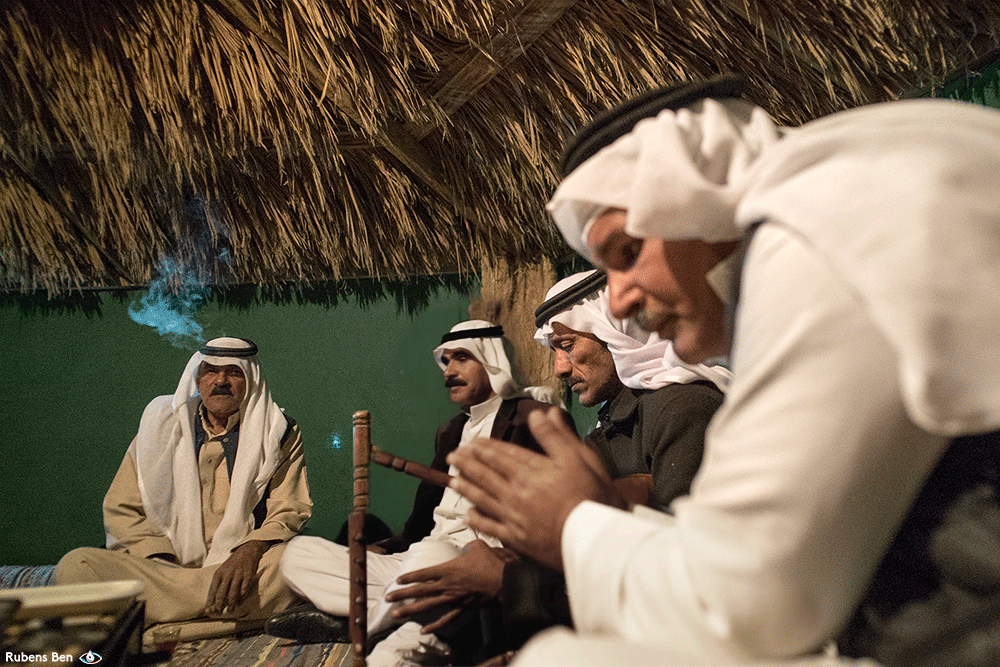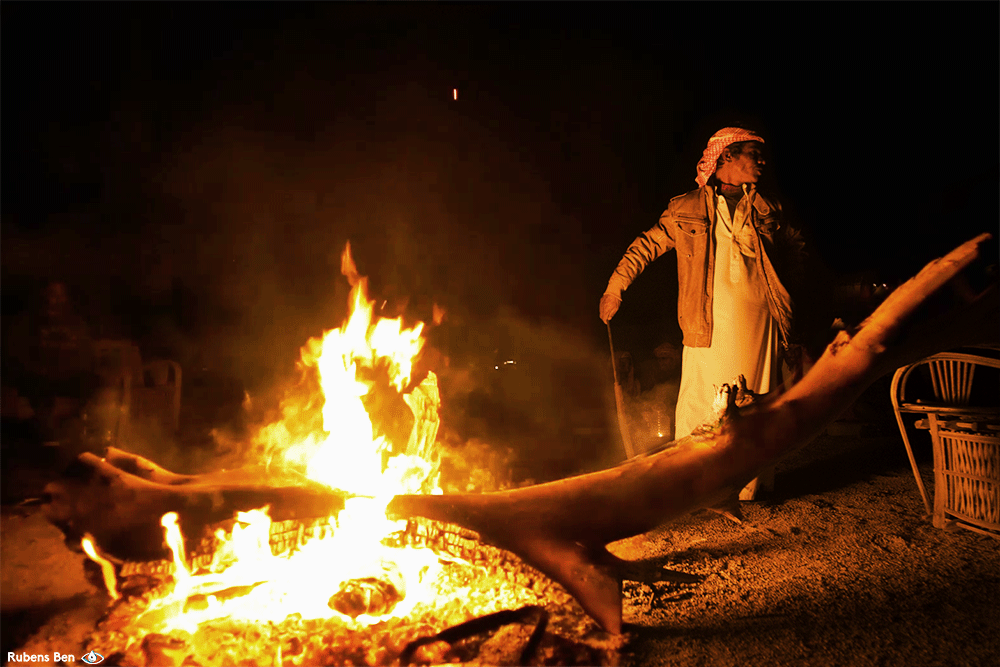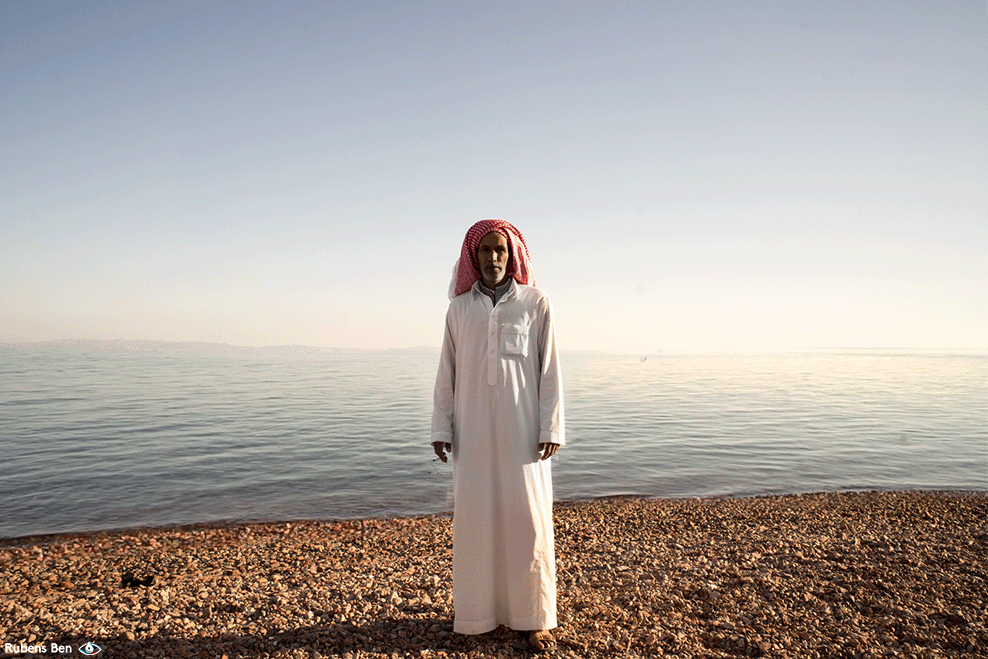 You can see more of Rubens Ben's photography and GIFography at his website here.
Related:
GIF Portraits Capture Everyday Frustrations
Enter a Warped Reality in These Illustrated GIFs
If Dalí Knew How to Use a Computer, He Would've Made These GIFs
Source: vice.com