The Joker, the Riddler, Bane, Scarecrow, Mr. Freeze, Poison Ivy, Two-Face: The Batman comics just may have the best rogue's gallery of villains in all of superhero history (only Spider-man really even comes close). But these colorful villains, and Batman himself, would be nothing without a dark, dangerous, and seedy place to call home. In the amazing video essay The Evolution of Batman's Gotham City by cultural commentator Nerdwriter, the history of the iconic NYC-stand-in is lovingly traced from its earliest origins to its current depiction. The video shows, above all else, that without Gotham City, there really can't be a good representation of Batman.
From the early days of the comics to its place in the Adam West run of Batman shows and films, Gotham City really wasn't a standout character. "When the Adam West show failed," explains Nerdwriter, "Batman writers brought a darker tone to the stories. They brought an extended continuity, and continuity meant that individual locations in Gotham gained importance, and the city itself started to breathe as a character."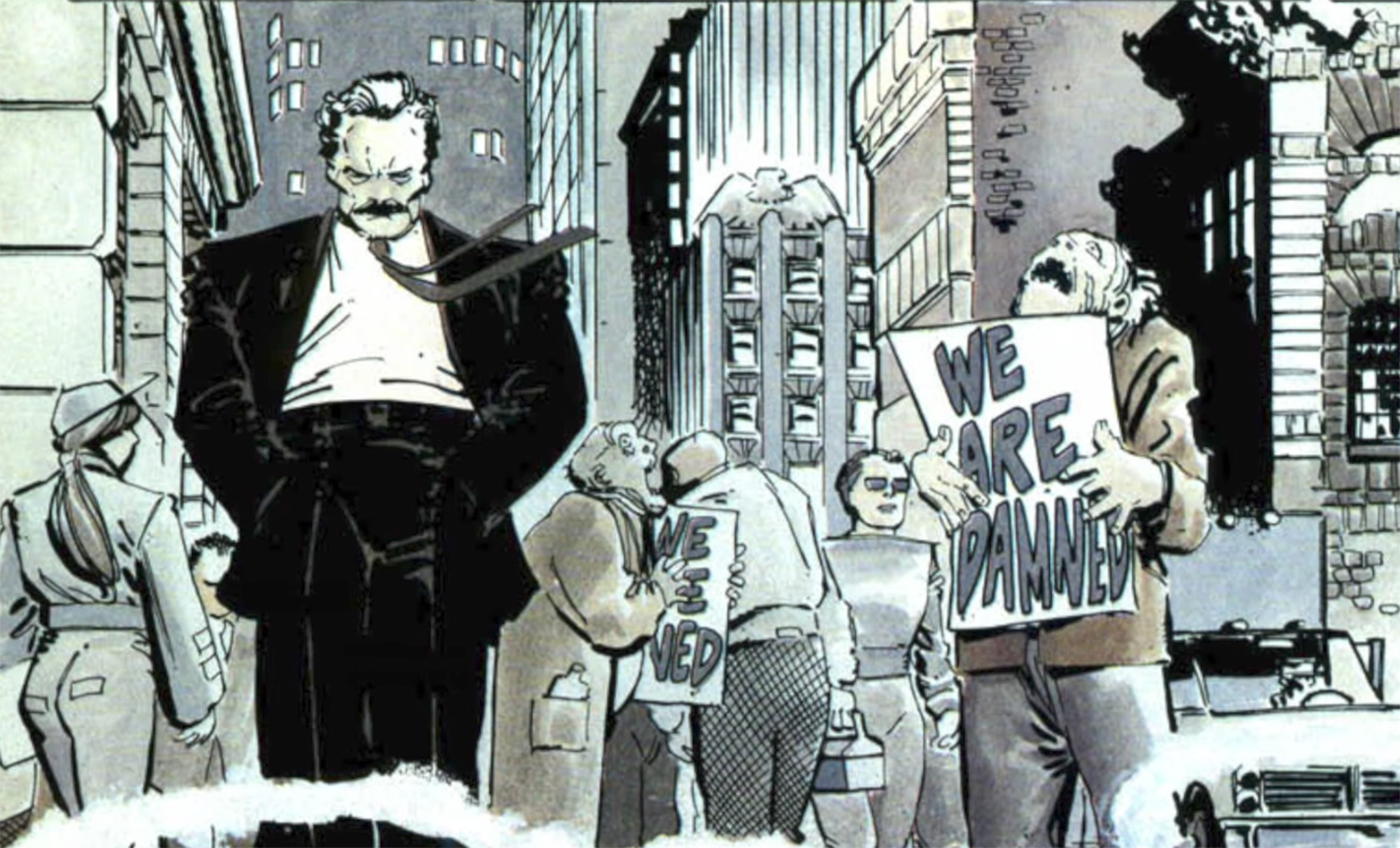 Frank Miller took those dark tones and expanded on them, spinning out a Gotham that reflected the 1980s fear of rising crime and industrial blight. "That essential feeling was intensified even more and, three years later, Gotham City became a nightmare," he explains in the video, shifting to filmic depictions of the city. "In what has become the most iconic imagining of the Caped Crusader's home, Tim Burton and Anton Furst fashioned a city as if hell burst through the pavement and grew." And indeed, there's never been a better merging of Metropolis architecture, circus antics, and wet-pavement terror than Burton's take on the town.
To see how Gotham progressed—from the comically ridiculous to the noir, from the realistic to the warped—watch the full video below:
Explore more Creators coverage of Batman and other comics here.
Related:
Why the 16-Panel Grid Is the Holy Grail of Action Comics
How to Scare the Sh*t Out of People, with Comics
How to Make Action Comics Go "WHAM!"
Source: vice.com