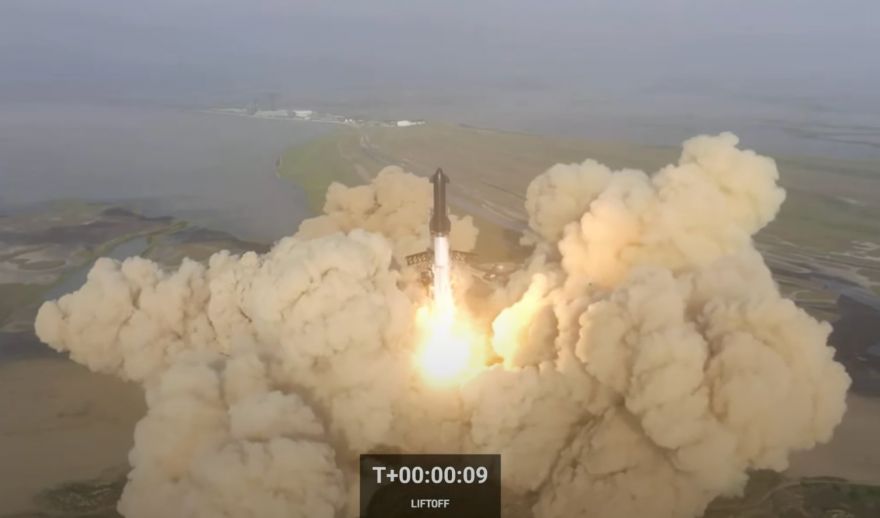 On April 20, 8:33 AM (Local Texas Time), SpaceX's first-ever integrated Starship rocket — currently the biggest and most powerful rocket ever built — left the ground and soared high in the Texas sky. The rocket's flight was short-lived, however, lasting only under four minutes before meeting an explosive end. During its short journey, Starship was able to reach a max altitude of 24 miles (39 kilometers).
Starship's explosion seems to be a failure for us not involved in the project. But for the SpaceX staff, the first test flight was a huge success. While the goal is to get Starship outside and back into the Earth's atmosphere, and finally land on the Pacific Ocean, this test flight was more "about gathering data and responding properly to whatever ended up happening," according to SpaceX representatives.
Kate Tice, for example, remarked during the webcast that "everything after clearing the tower was icing on the cake."
John Insprucker, the company's Principal Integration Engineer, described the test as "incredible."
The Starship's upper stage was supposed to separate from the Super Heavy first stage three minutes after liftoff. Unfortunately, the two remained connected, so the rocket was ordered to self-destruct. (Yep. The explosion was intentional.)
SpaceX explained that the rocket experienced multiple engines out, which caused it to lose altitude and tumble, thus the command for a "rapid unscheduled disassembly" (their term for the self-destruction process).
(Image Credit: SpaceX)
Source: neatorama