After a three-year delay, the high-flying Centro Botín art gallery finally opened to the public on Friday in the city of Santander in northern Spain. Both wings of the dazzling, $80m gallery, sit seaside on a network of stilts that raises them 20′ into the air.
The building was designed by 79-year-old Italian architect, Renzo Piano, who has built 25 museums and galleries around the world. The levitation concept is, in part, a response to the dissent for the project expressed by locals in Santander, who were concerned that the new building would block the view of the sea. Roberto Morado, a local engineer and urban development expert, told artnet News, "In the first stages of the project, it was hotly debated whether the Centro Botín should be built in the center or the periphery, like the Guggenheim Bilbao, which was erected in a degraded urban area that was dramatically regenerated and revalued as a result."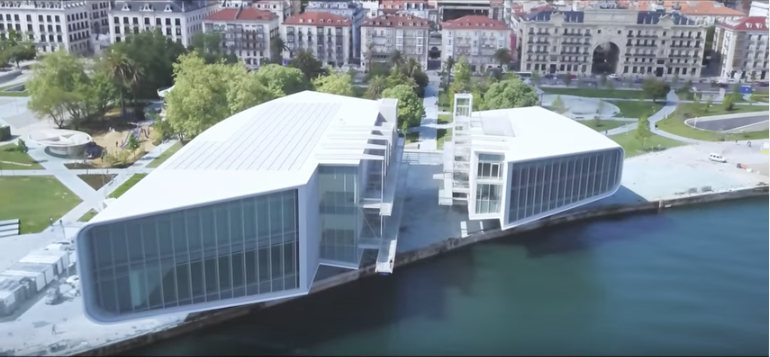 The museum is broken into two separate wings, parted in the middle where staircases lead up to a roof terrace. One wing of the new arts center is a 2,500 square meter gallery space spread across two levels, with massive picture windows that looks over the sea—just like looking out from the bridge of a cruise ship. The other half of the gallery houses workshops and a 30- seat auditorium for concerts and festivals, and classes in music, dancing, and cooking laid out in the center's educational mission.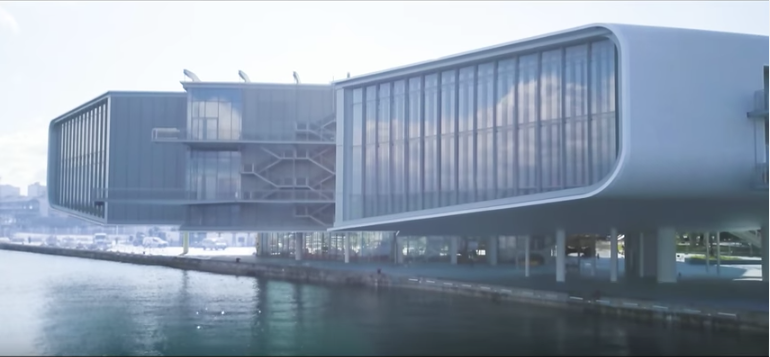 The center opens with an exhibition of drawings by Francisco Goya, a show of interactive installation by Carsten Höller, and a third display of works gathered from the Botín collection that includes pieces by Mona Hatoum and Tacita Dean. In October, the Centro Botín will host an exhibition of drawings and painting by African artist Julie Mehretu.
Learn more about the Centro Botín on their website.
Related:
Meet Latin America's First Eco-Friendly Cultural Center
Notes on the State of Architecture Today
Angelo Plessas Hosts an Internet Culture Summer Camp
Source: vice.com