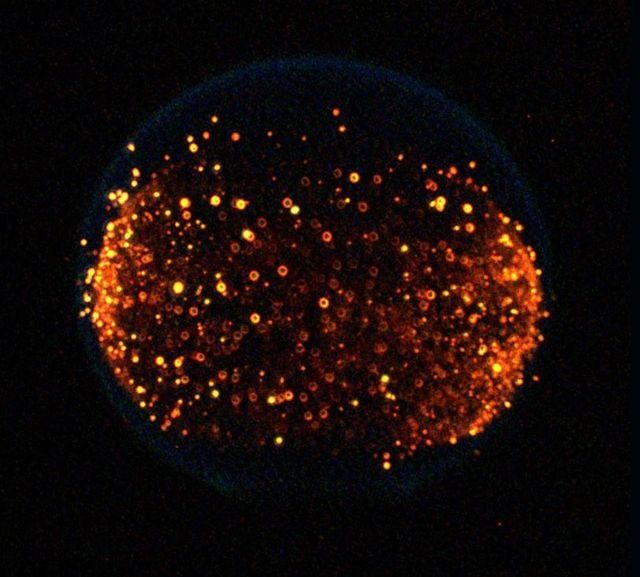 🔥 On Earth, fire is shaped like, well, fire because of gravity. In space, it is nothing like what we've ever seen: NASA did a combustion research and showed that fire is spherical in microgravity.
🐱 Cats of the Wedge Tour is a walking tour of neighborhood cats in Minneapolis that drew in hundreds of people.
🏠 Wife complaining of the same view out the home window? Build her a rotating house.
🦠 Watch COVID-19 spread across the USA from Jan 2020 to Oct 2021
🧱 Now this is charming: Calvin and Hobbes Crossing the Bridge in LEGO
♕ Let's play! The Queen's Gambit mosaics made out of chess symbols.
🧛 Is this a smiling vampire bat or a cat?
More neat posts over at our new sites: Pictojam, Supa Fluffy, Homes & Hues, and Pop Culturista. Please check 'em out!
Image: NASA
Source: neatorama