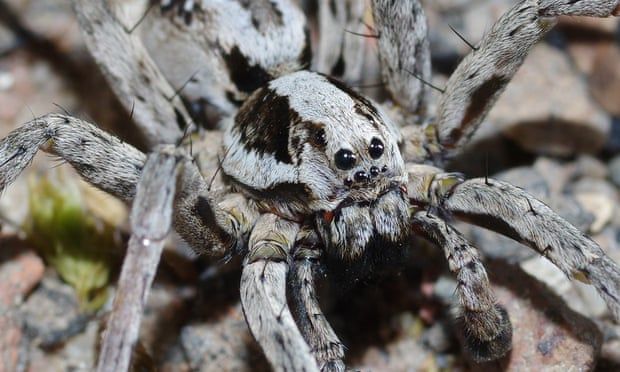 A program manager at the Surrey Wildlife Trust has spotted a spider thought to have been extinct in an undeveloped portion of a British military base. The spider, known as the great-fox spider (Alopecosa fabrilis), was last seen 27 years ago, in 1993.
"It's a gorgeous spider, if you're into that kind of thing," the program manager Mike Waite told The Guardian.
[…]
Waite found several male spiders, one female and possibly some immature spiderlings, though the latter were difficult to identify conclusively.
The adult spiders have gray-and-brown furry bodies. They can spin silk, but instead of making webs, they use that silk to line the burrows that they dig in order to hibernate over the winter. Great fox-spiders are critically endangered, but they are also found on the European mainland, particularly on coastal sand dunes in Holland and Denmark, according to The Guardian.
Know more about the great-fox spiders over at ScienceAlert.
(Image Credit: Mike Waite/ Surrey Wildlife Trust)
Source: neatorama