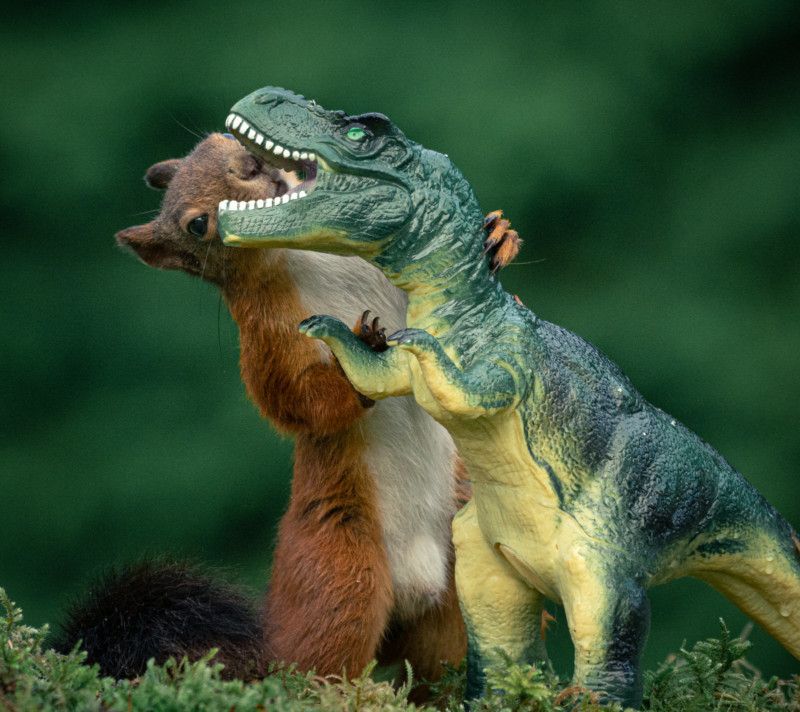 This is adorable. Belgian photographer Niki Colemont is someone who you could call an expert in taking images of red squirrels. Colemont has spent six years photographing them and spent over 3,200 hours working on the subject.
His new series, which depicts the local squirrels found near his home, show the small animals having fun and interacting with toy dinosaurs. According to the 35-year-old, combining his fondness for dinosaurs and squirrels in his work was a great idea. "I was really addicted to dinosaurs in my childhood and then Steven Spielberg came with his Jurassic Park movies. I thought it was a great idea to bring my love for squirrels and dinosaurs together in a themed series and to pay a tribute to Jurassic Park," he said.
Check more photos from the fun series here.
Image credit: Niki Colemont
Source: neatorama