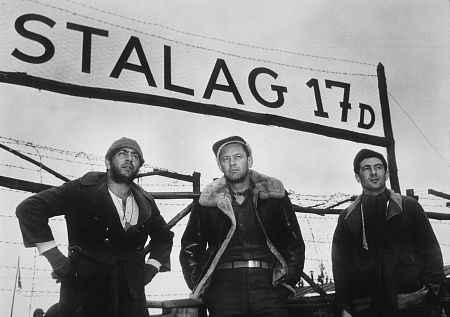 One of the great films about WWII POWs (the only one better is The Great Escape), Stalag 17 is a true classic in every sense of the word. Starring William Holden as the good guy and Peter Graves (James Arness's brother) as the bad guy, and directed by the legendary Billy Wilder, Stalag 17 is a gritty, visceral film that makes an impact. From the IMDb:
Just like "The Great Escape", the movie creates a perfect balance between drama and humor. This movie could easily have been turned into a war drama but instead a lighter approach was taken, without losing any of its serious and more dramatic power. It makes the movie entertaining as well as effectively powerful. It can be assumed that "The Great Escape" and its style were inspired by this movie.
The movie is a 'great' portrayal of the lives of American officer POW's, in a German stalag. They try to make the best of it, with very limited resources. Every small thing and things that are out of the ordinary are the things that make them go through their days and is what's keeping them alive. The first half of the movie isn't even about the William Holden character and he is just one of the boys. It isn't after about half way through the movie that the story starts to take shape and the main plot of the movie becomes obvious. You might just expect this movie to be one about POW's trying to escape, but the story and its presentation are masterfully layered .
YouTube offers the complete film and it is embedded below. watch it and see for yourself how such a film should be directed and why William Holden won an Oscar.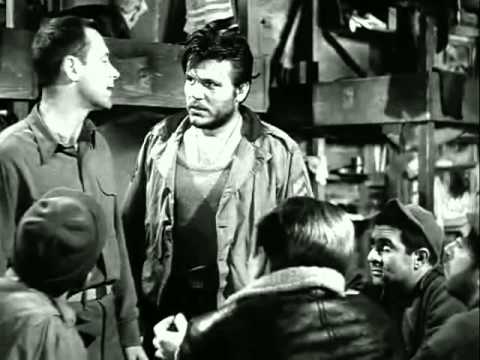 Source: neatorama