HAO Design designed the Starburst House for a young couple and their small child in the Haidian District of Beijing City, China. The 116-square-meter interior featured slanted ceilings which required creative thinking when it came to accommodating ample space for a growing son and two adults that work from home. They began with an unfinished space and reimagined it into a simple, contemporary home that embraced the tall ceilings and its slopes.
To enhance the open feeling throughout, they used a subdued color palette featuring white, natural woods, and soft pastels. Where the wall meets the sloped ceiling, windows were installed on both planes to fill the main living space with ample natural light.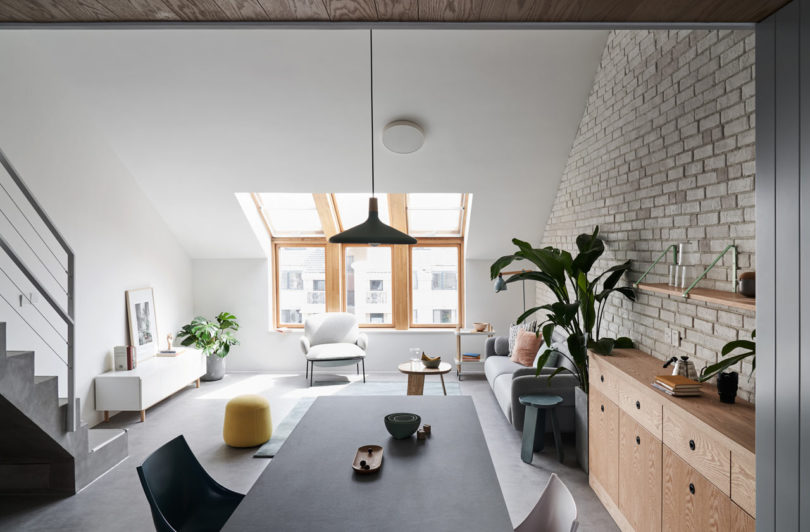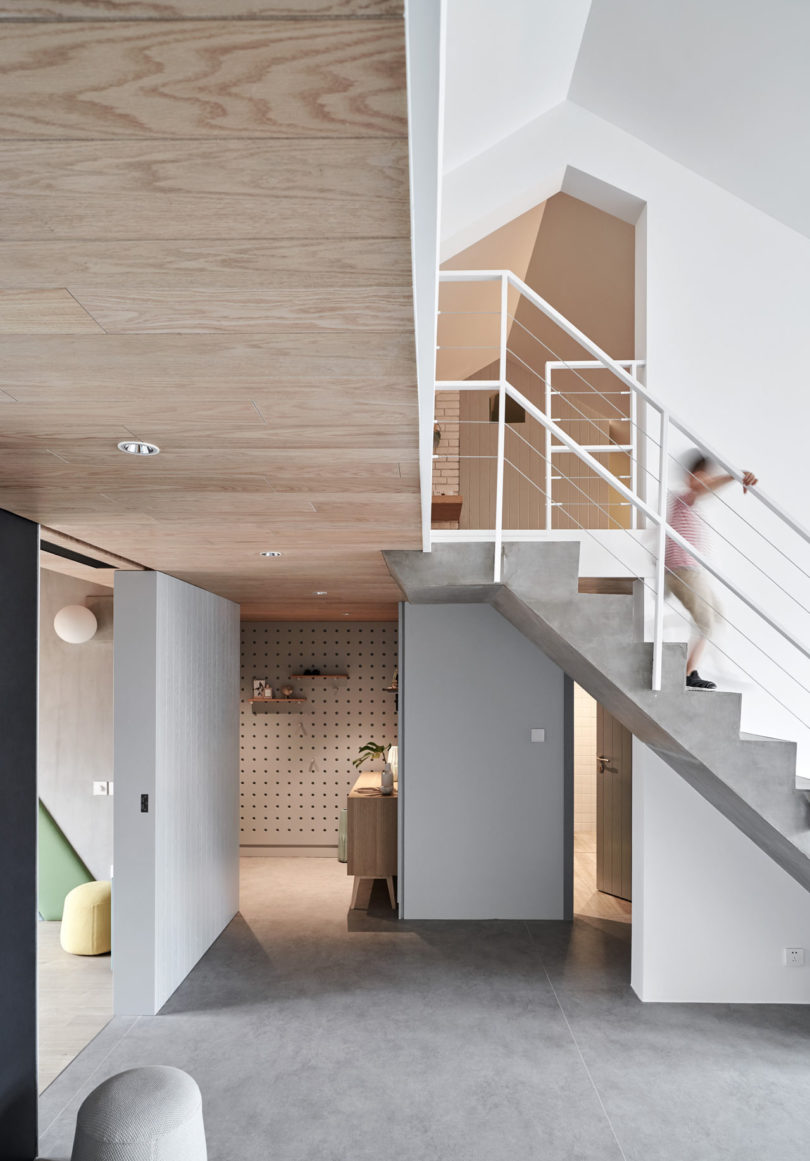 Sliding chalkboard doors open up to reveal the child's room and to extend sight lines to both sides of the apartment.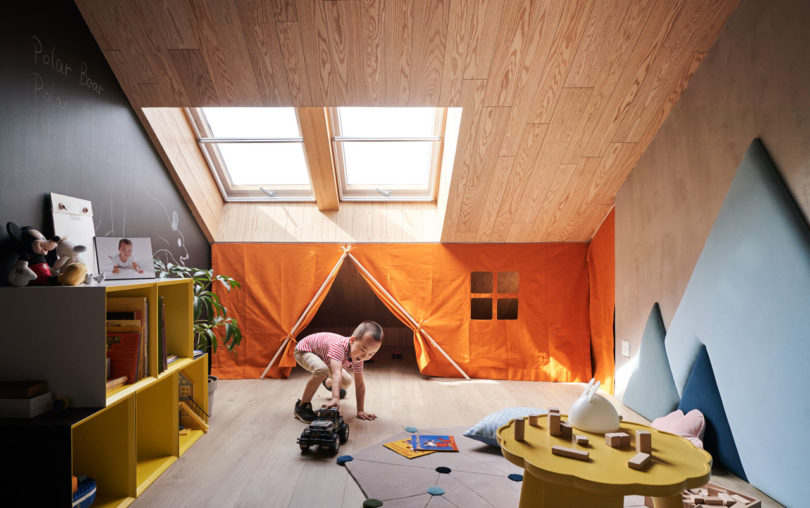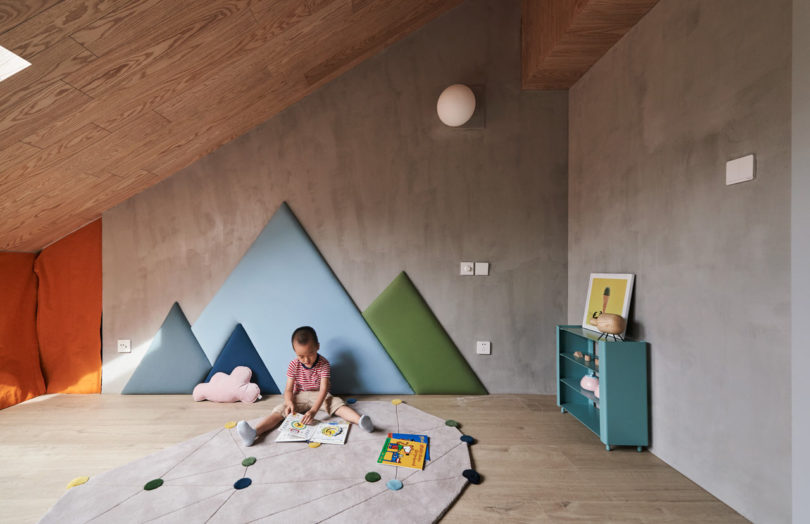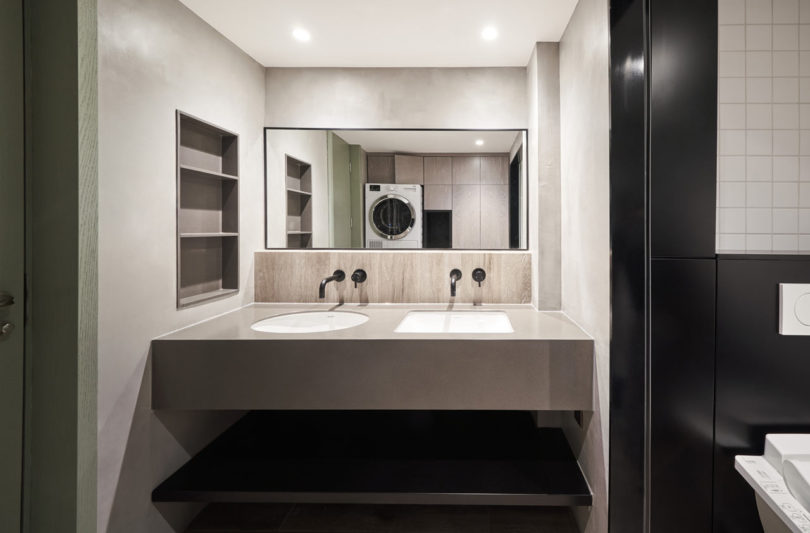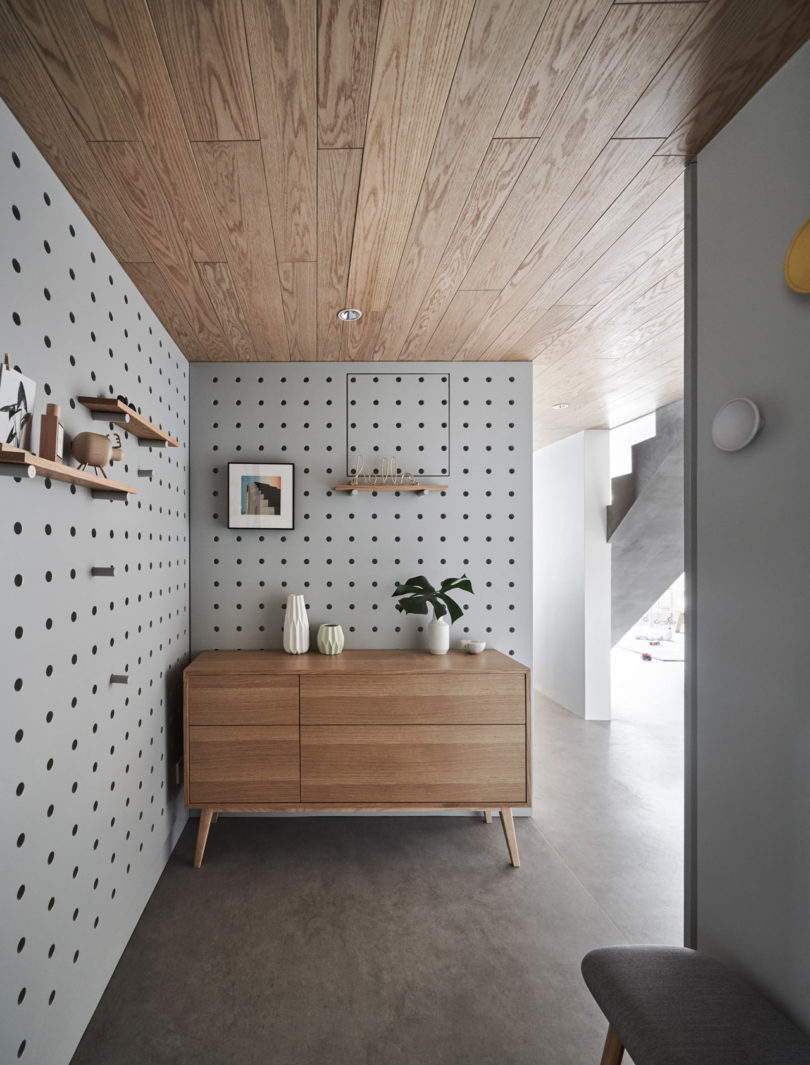 Pegboards cover the walls in the entryway allowing the residents to reconfigure pegs to hold coats, bags, or shelves.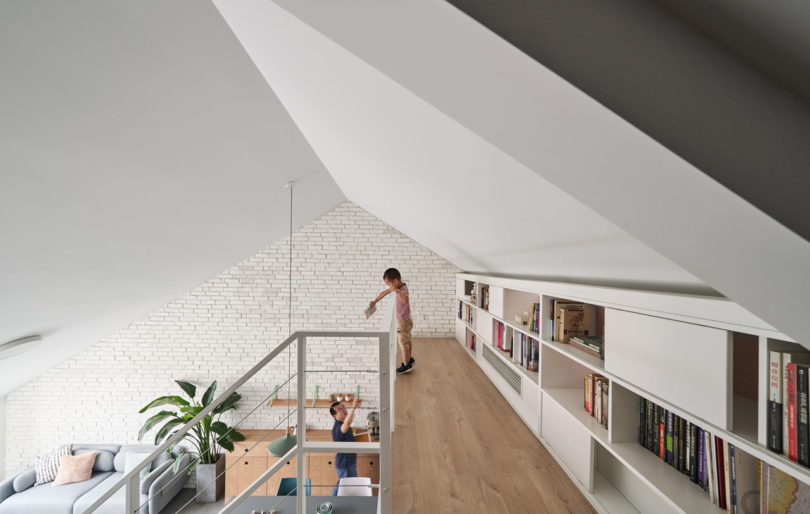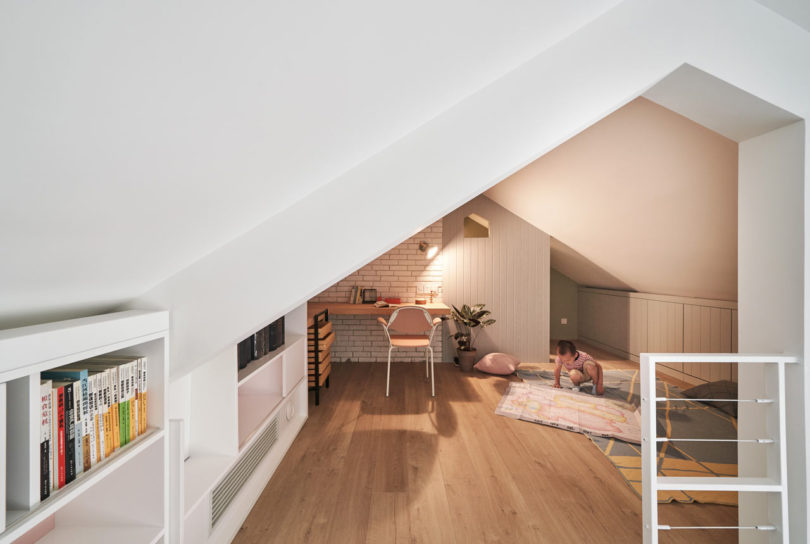 Photography by Hey!Cheese.

Source: design-milk