What do you do when you're sick of your peers complaining that your city lacks creative capital? You found your own arts collective and focus on wacky puppetry, of course. That's precisely the route that the creators of Know No Stranger, an Indianapolis-based performance collective, took back in 2009. The group showcases puppetry with an improvisational flair—not to mention massive, steampunk-esque scenery and props. As Brandon Schaaf, one of Know No Stranger's members, tells Creators, the collective describes its aesthetic as having a "pervading sense of whimsy and inclusion, plus a style of kind-hearted, absurdist humor."
Know No Stranger does an annual show called Optical Popsicle, now in its seventh iteration. Developed with the group's signature freewheeling and slapdash humor, it's childish joy in performance form. A recent production ended with a raucous finale brimming with Broadway frivolity, titled "Our Dreams Aren't Over," a perfectly fitting platitude for the high-spirited artists.
Creators recently talked to Schaaf about Know No Stranger's beginnings and what it took to bring their style of goofy puppetry to Indianapolis: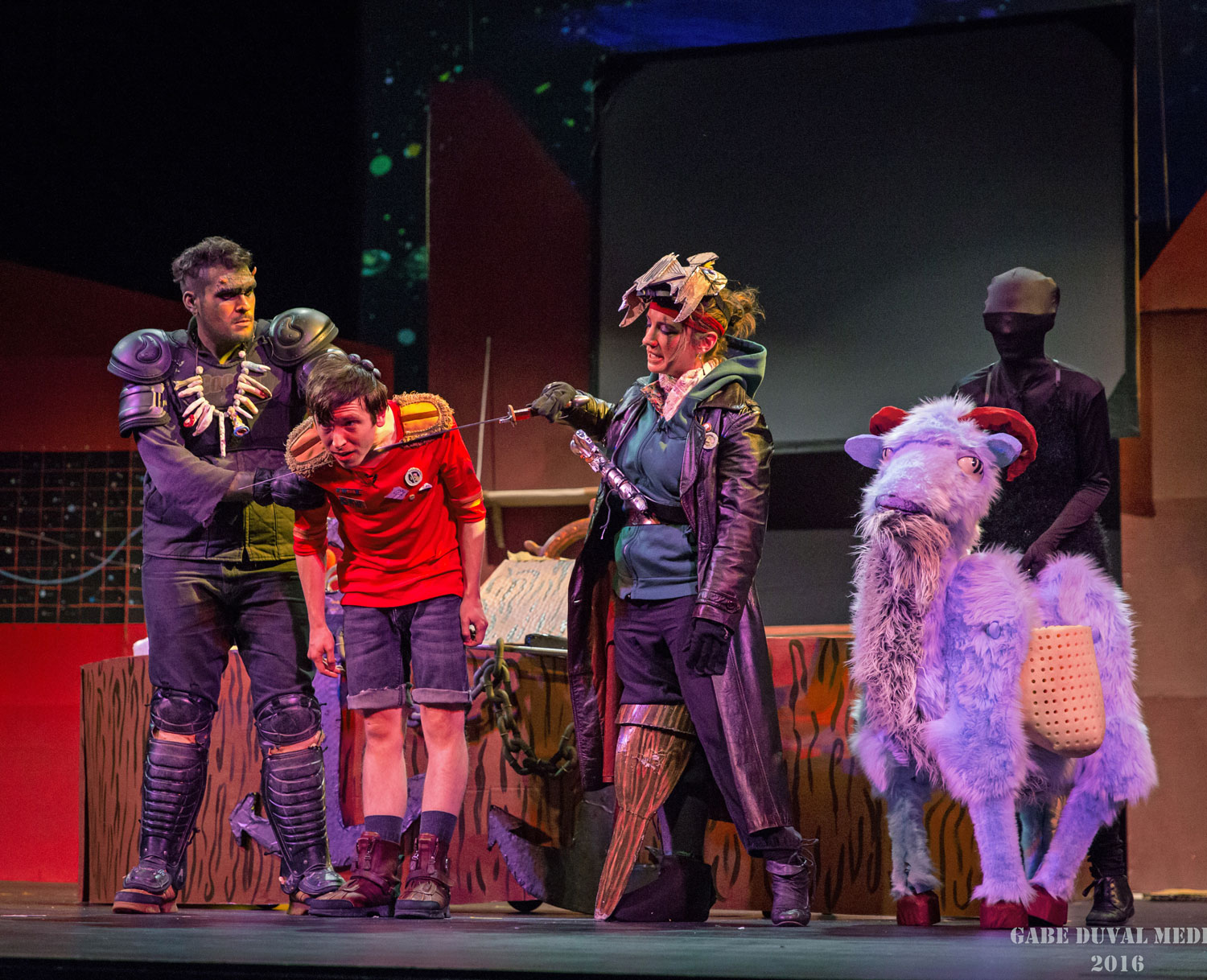 Creators: How did Know No Stranger come about? Did the creative and performing arts in Indiana influence its inauguration?
Brandon Schaaf: Know No Stranger began in 2009 with the observation: "Everyone's complaining there's nothing going on in Indianapolis. But nobody's making anything happen." That was the birth of Optical Popsicle (the first of seven). It wasn't that this original incarnation felt it was the sole answer to everyone's woes—we wanted to show that anybody could make cool, engaging things. We were excited for the opportunity to entertain, inspire, and encourage more creation in our city that we could then consume. By 2010, the responses we got, including the many opportunities to collaborate with organizations we wanted to work with, showed us that we had created something that was worth feeding and growing.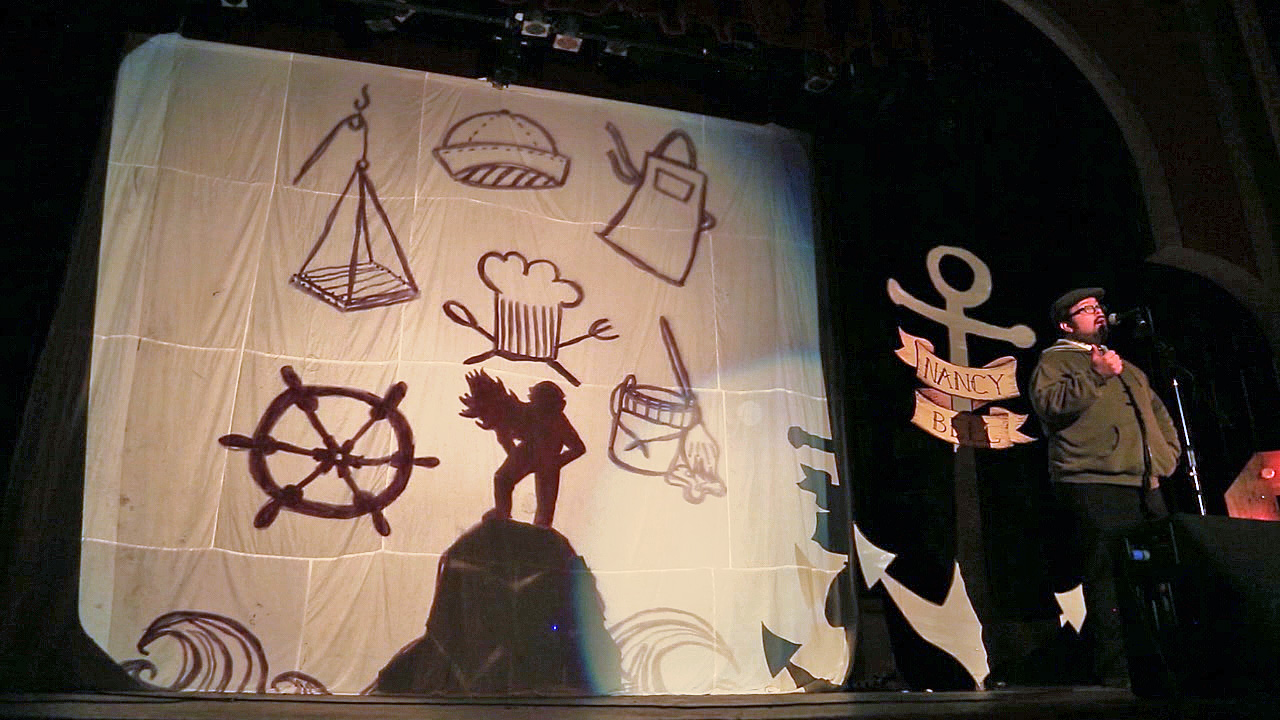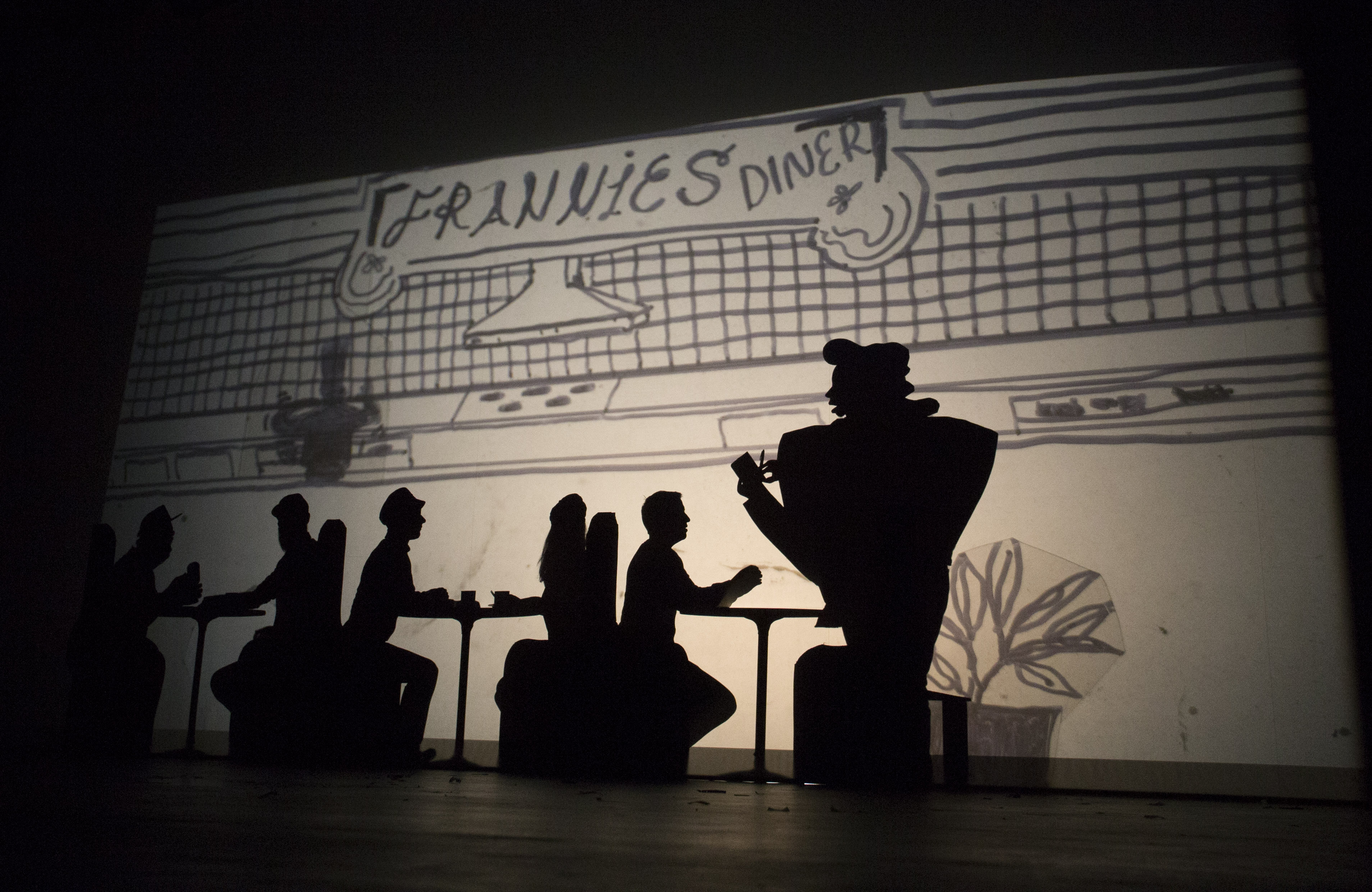 How would you describe the artistic scene in Indianapolis?
We'd call it supportive, communal. We share. There's a lot more going on here than most would assume, but it feels small because other groups and solo artists seem genuinely invested and interested in the rest of the community's goings-on. Familiar faces pop up everywhere, and they always seem to be smiling.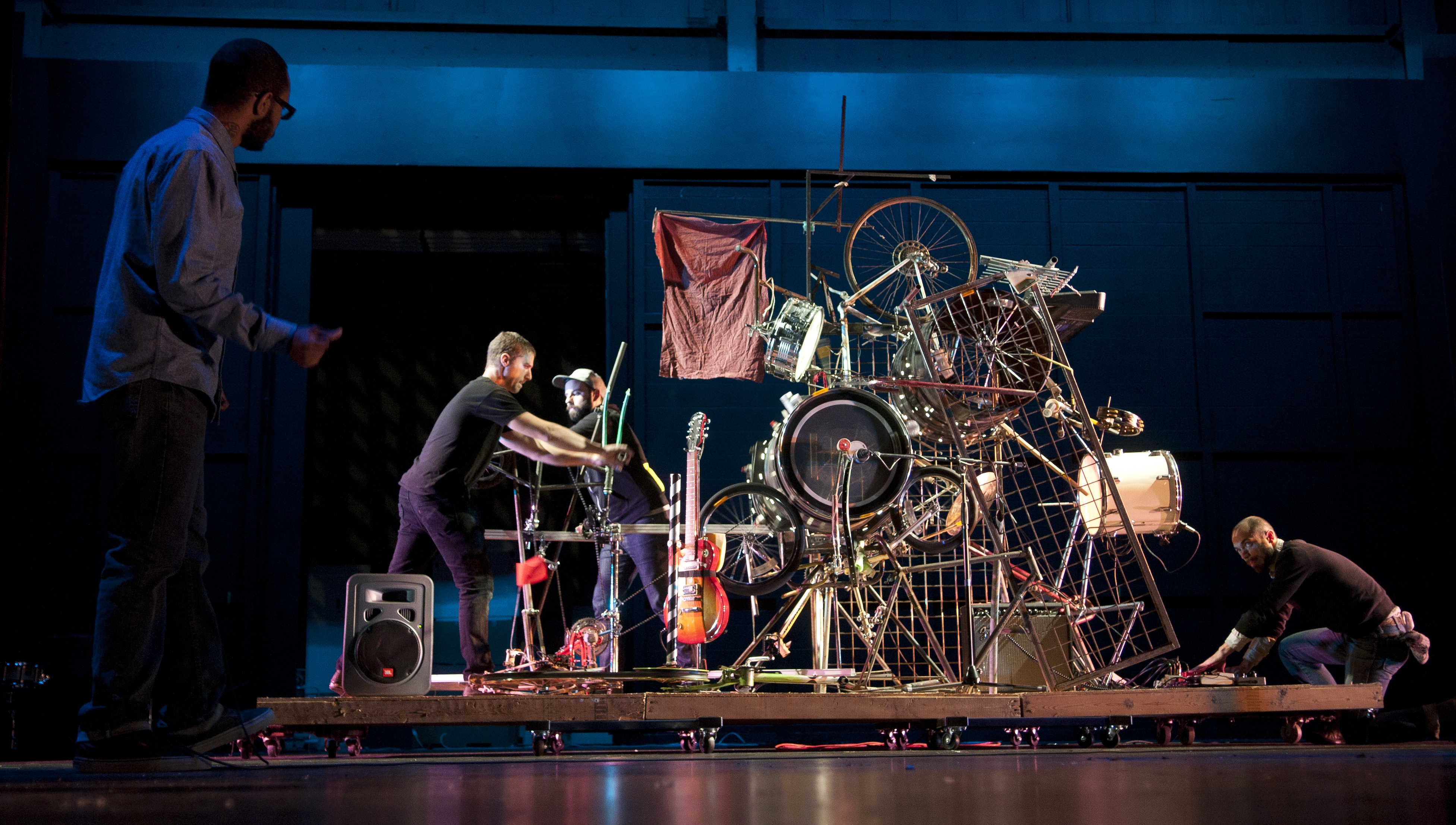 How have you seen Know No Stranger's formation influence the community in terms of artistic development?
We hope we've been an example to other artists who may feel bashful about putting themselves out there or experience any doubt about the value of what they have to offer. We wanted to take some of the heaviness and pressure off of public displays of art and compassion. This isn't about getting your foot in the door of some elite club; it's about simply speaking up and putting something positive out into the world.
We also hope that we've helped to create a culture of communication and support in the Indianapolis community. We dream big dreams — bigger than we can carry alone. So we regularly reach out to people who we think would enjoy partnering, and time and time again, we open working relationships that stay open for years. This kind of interconnectivity allows the entire community to continue to dream bigger and bigger.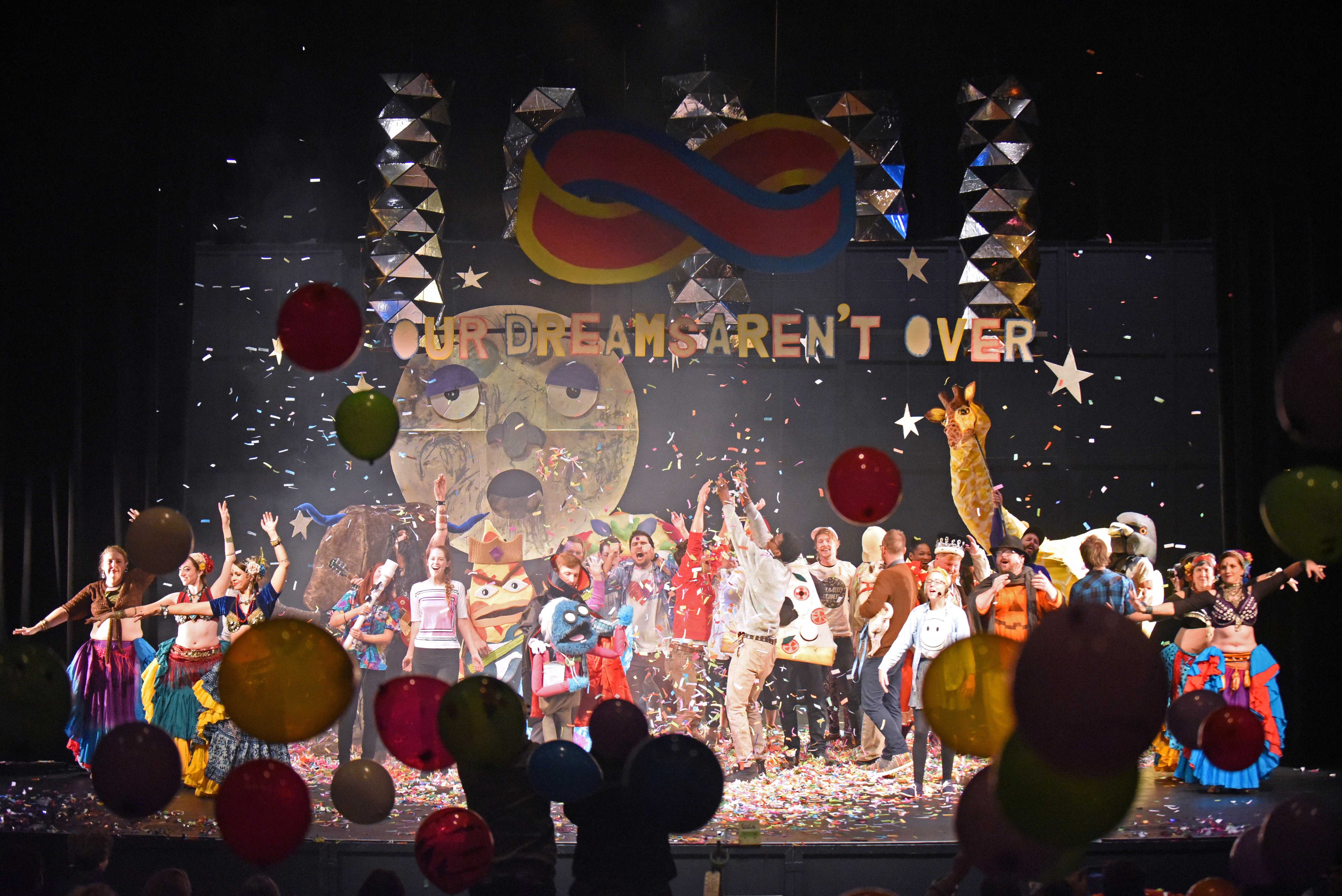 To learn more about Know No Stranger, click here. Follow their future creative pursuits on their Instagram.

All year, we're highlighting 50 States of Art projects around the United States. This month, we're covering Illinois, Indiana, South Carolina, North Dakota, and Hawaii. To learn more, click here.
Related:
The Richmond, SC Art Gallery That Dares to Be Different | #50StatesofArt
A Curator Gives Us the Lowdown on Art in the South | #50StatesofArt
50 States of Art: A Letter from the Editor
Source: vice.com