Award-winning lighting brand Stickbulb has been creating sculptural fixtures since 2012 when RUX Studios Founder and Creative Director Russell Greenberg and Managing Partner Christopher Beardsley joined forces. Their LED lighting is designed by RUX Studios and then handcrafted in Long Island City in their brand-new, 10,000-square-foot showroom, studio, and production facility, now housed all together in a former historic steel factory. Not only do they design the lighting for the brand, they designed the space which honors its industrial past while becoming the perfect home for their modern aesthetic.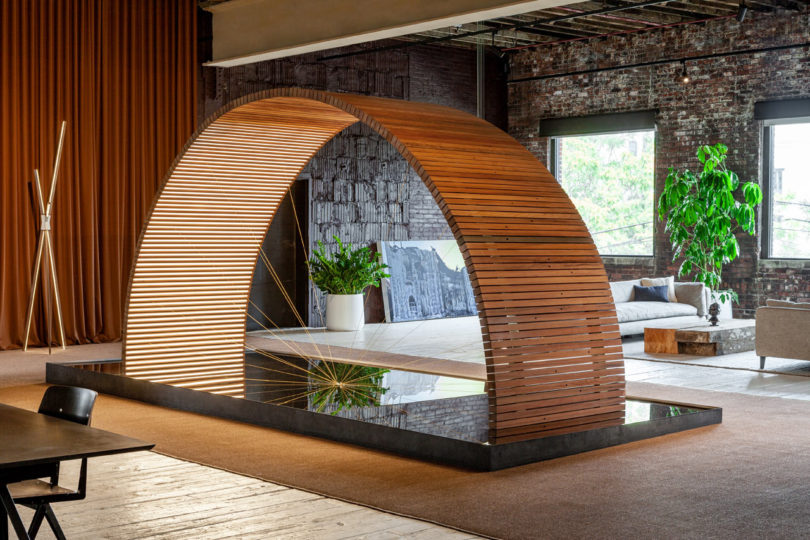 You might recognize the massive arched sculpture, called Ambassador, as we featured it last year. The showroom is the perfect place for the piece to call home as it makes a bold statement for visitors who come by the studio.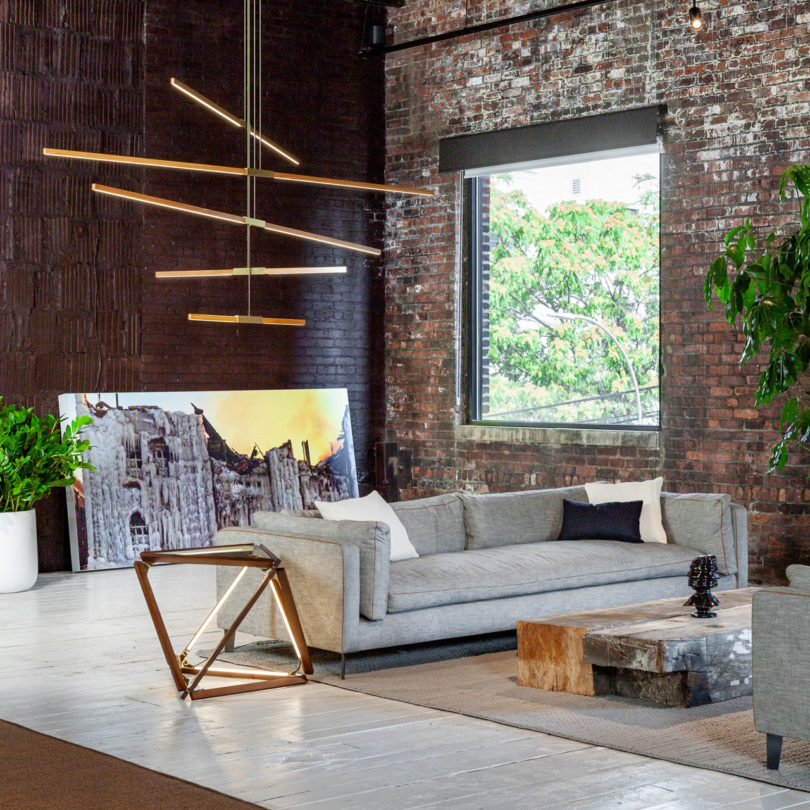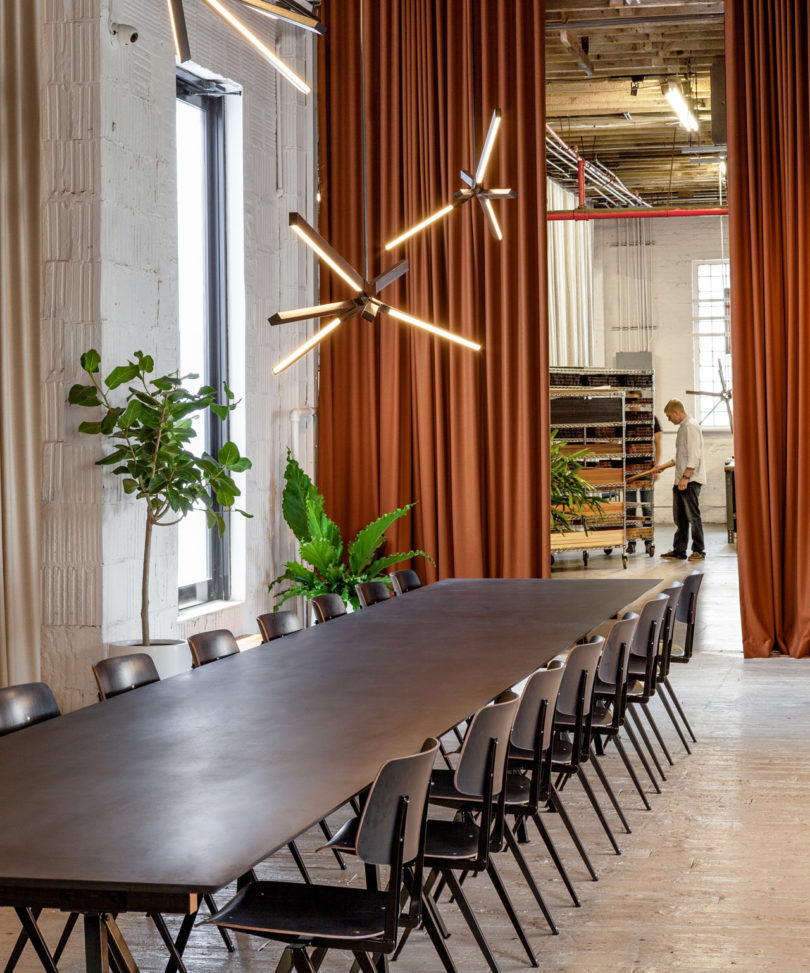 The original weathered wooden floors and textured walls become the backdrop to Stickbulb's modern furnishings and their own lighting that's hung throughout.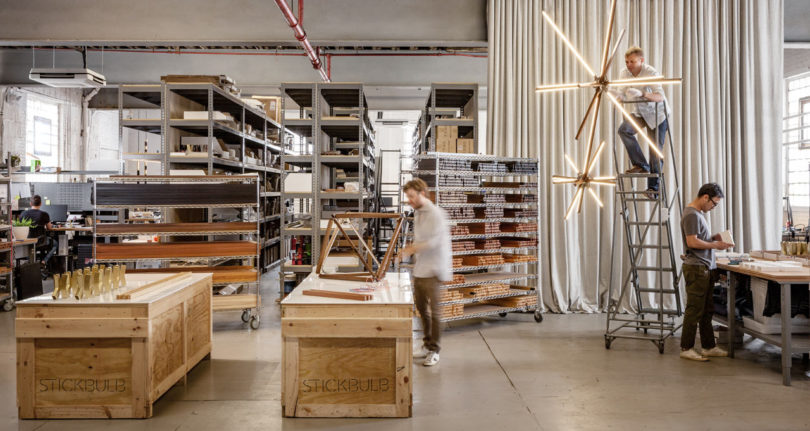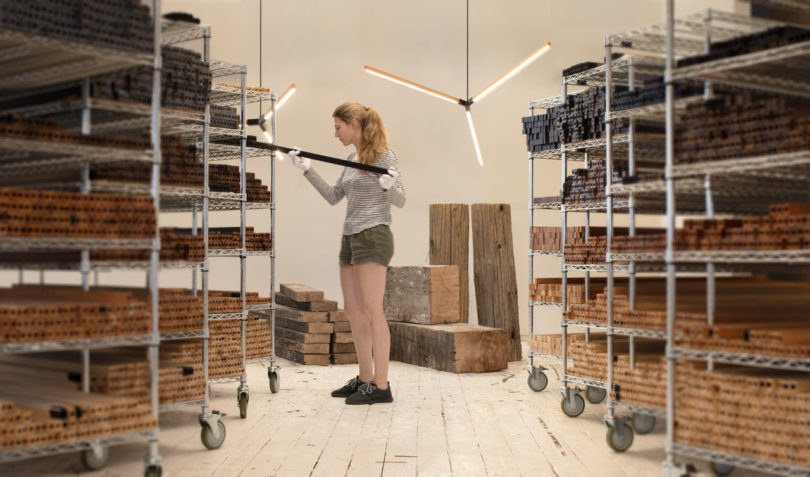 The historic building makes the ideal home for the brand best known for their light fixtures that are made from wood salvaged from old, demolished buildings. The materials of their fixtures have just as much of a storied past as the building they're now made in.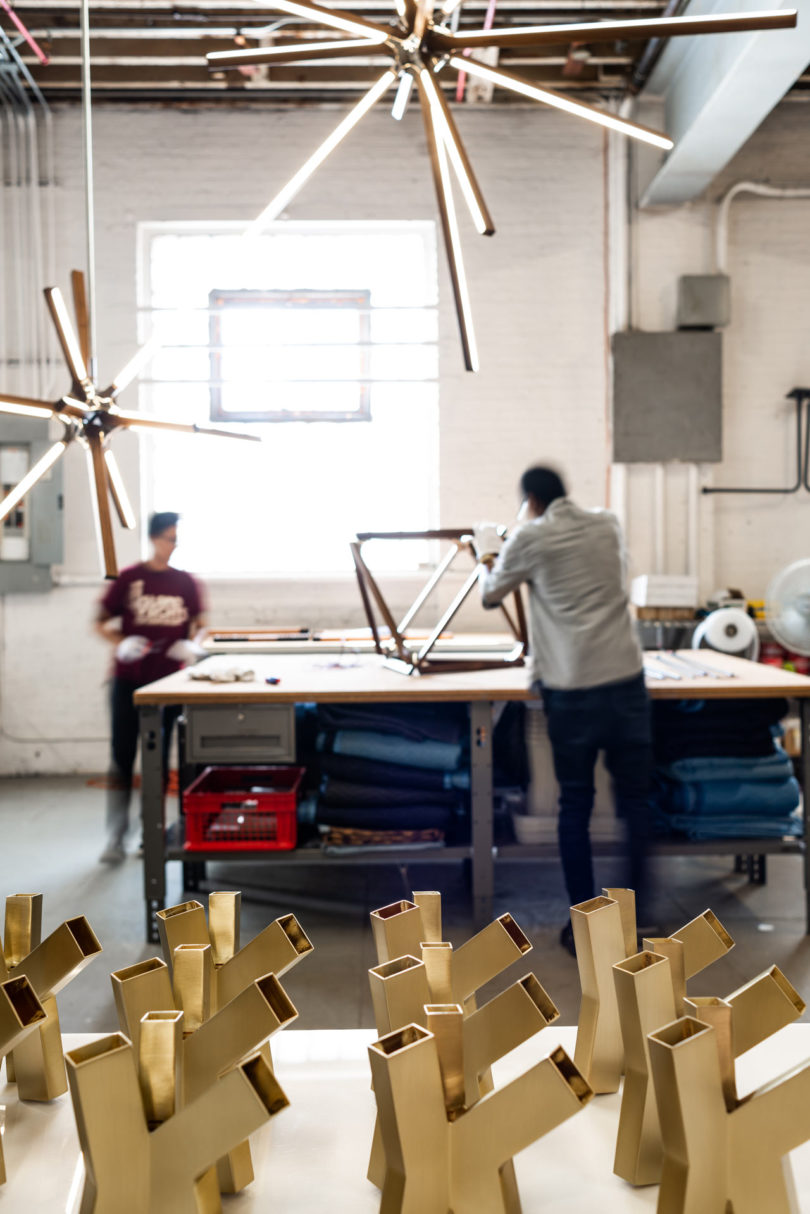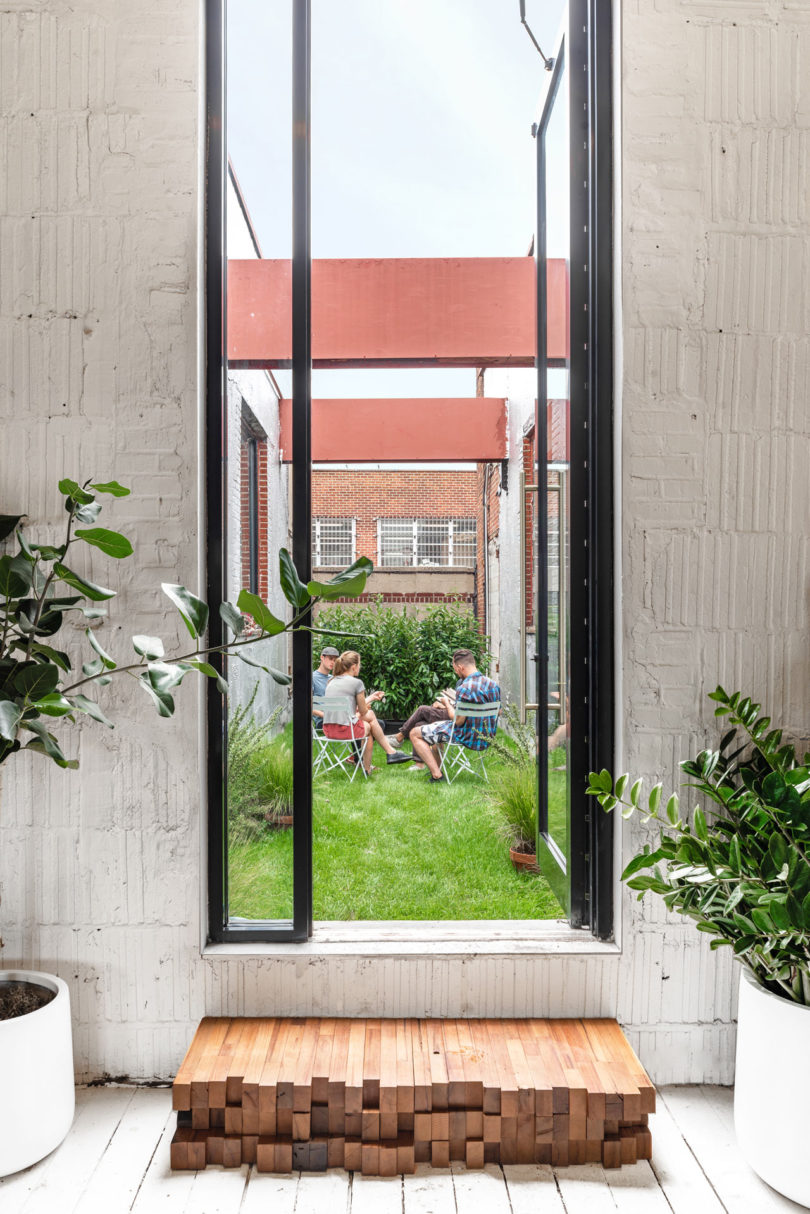 The step that leads out to their garden was made using redwood scraps from the Amex headquarters' water tower in lower Manhattan.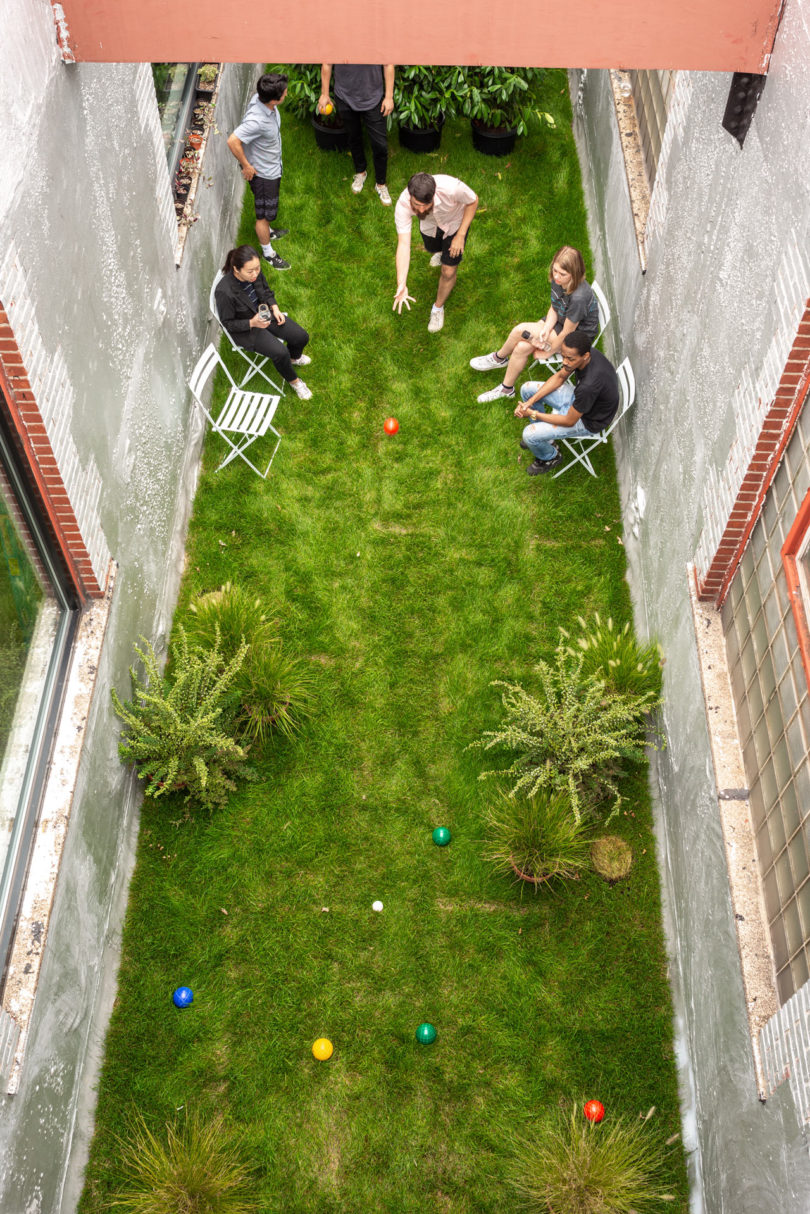 Source: design-milk