The family-owned Swedish furniture studio Montana, led by Joakim Lassen, loves color. You'll see it in how their showroom – unlike most in Stockholm, Sweden – is not an amalgamation of shades of greys, creams, and whites, but rather a deep blue with a basement of pinks and pastels. They're a fun brand that's flexible in their thinking and their designs as well as their systems, which is why they've decided to scale down their distinct Montana system to create the Montana Mini.
The modular shelving system retains most of the qualities of Montana's classic system: it's still produced with the same high-quality Montana MDF material that makes Montana shelves feel solid and sturdy, and it's still made at the company's factory in Fyn, Denmark.
But because it's smaller, the team thinks of the Mini more as a modular brick that can link onto other Minis than a standalone cube. Therefore, the new Mini comes embedded with little silver circles that function as discrete magnets so that the cubes can stay in place if you're putting them on the ground, and they can hold each other up in perfect alignment if they're on the wall. No more of the headaches you might have had, thinking: is this cube higher or lower than the one we just mounted?
The Montana Mini comes in ten water-based colors: New White, Vanilla, Mist, Nordic, Camomille, Mushroom, Monarch, Antracite, Amber, and Rhubarb, created in collaboration with color expert Margrethe Odgaard, who remarked in her book Shades of Light that, "A color only truly works when it is compatible with the local light conditions."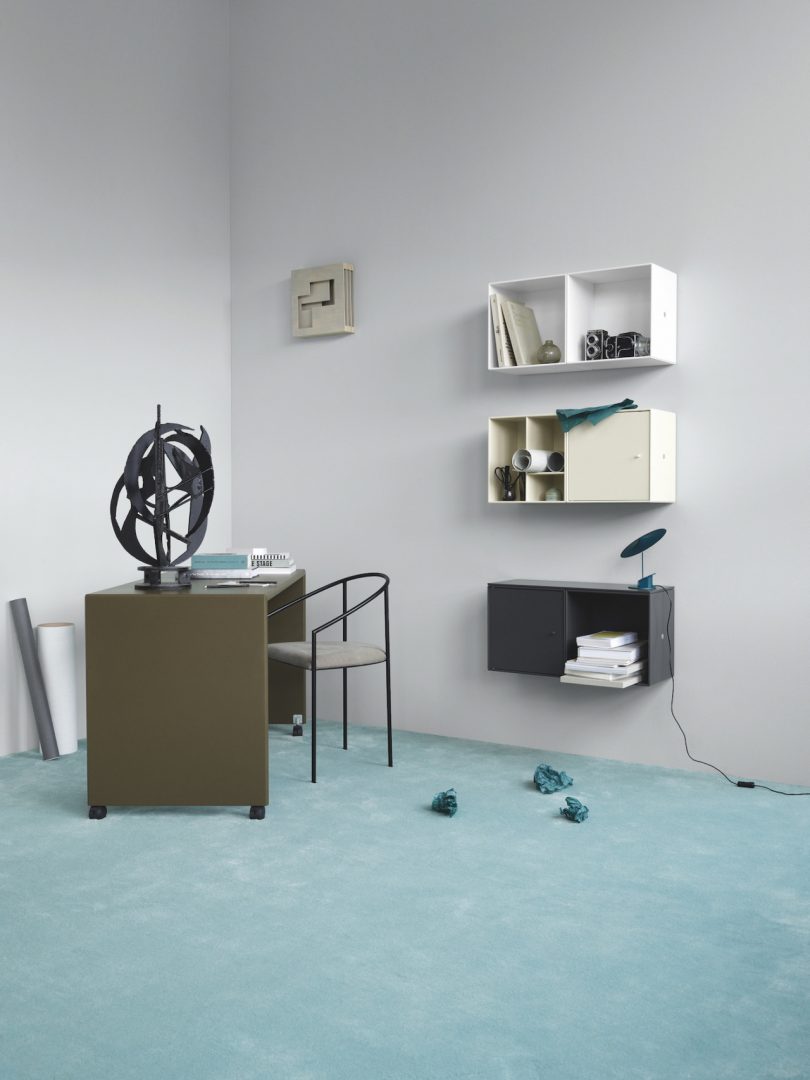 The colors of Montana Mini, like the ones on Odgaard's book, seem carefully chosen to come into their own and are versatile enough such that the greens and blues have warm tones, and the yellows and pinks are cooler: it's a trick Odgaard came up with so that each color will blend into the tone for the room you're creating, making it feel local to you.

Source: design-milk