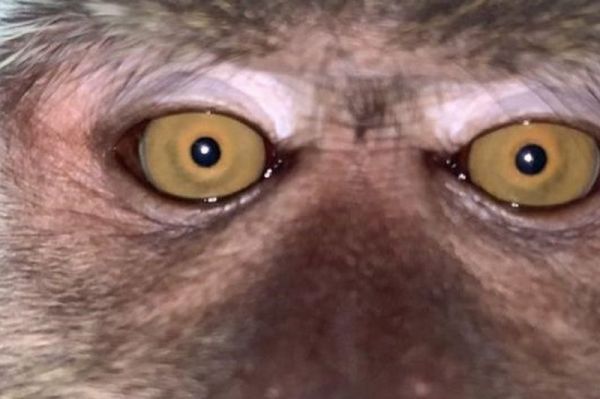 Malaysian student Zackrydz Rodzi woke up late Saturday morning and couldn't find his phone. The family looked all over, and called the phone, but did not hear a ring. There was no sign of a break in.
Mr Zackrydz said he failed to find any trace of his phone until Sunday afternoon when his father noticed a monkey outside their house. On calling his phone again he heard ringing from the jungle a few steps beyond the back garden, he said, then discovered the muddied phone on some leaves beneath a palm tree.

His uncle joked that maybe there was a photo in the phone of the thief, he said, so after cleaning it he opened the picture gallery "and boom, it's full of monkey photos".
There was also a video, which showed a closeup of the monkey's wide-open mouth, indicating he tasted the phone. Where Zackrydz lives, there is no history of monkeys stealing items from homes, as there are in more urban areas. Read the story and see the video at BBC news. -via reddit
Source: neatorama