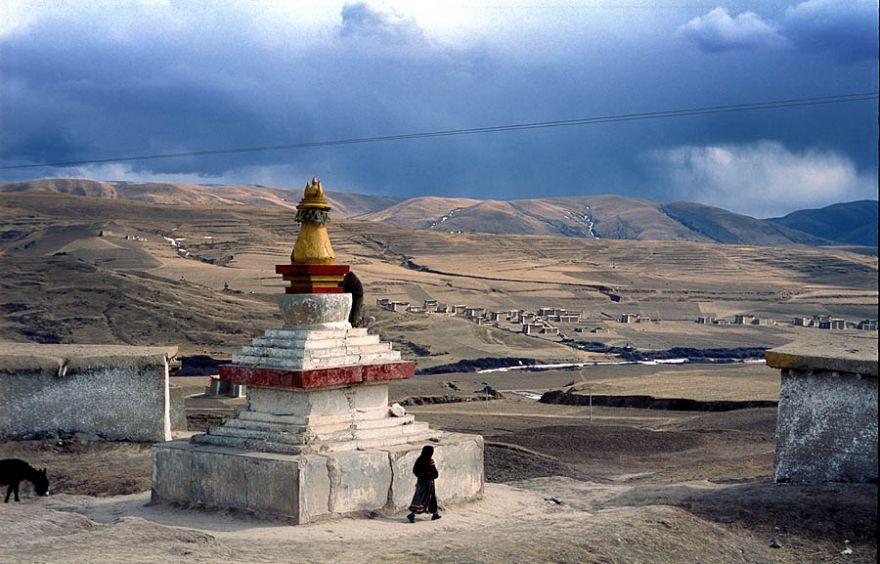 Adaptation is the name of the game in order for creatures to survive in any environment or situation that they encounter. Animals evolve and develop certain features and characteristics that enable them to weather even the harshest conditions imaginable.
Now, Chinese researchers have made a remarkable find on the roof of the world: the oldest signs of human activity in this demanding landscape.
Researchers led by Xiaoling Zhang, an archaeologist at China's Institute of Vertebrate Paleontology and Paleoanthropology, have found more than 3,600 stone artifacts in a part of the central Tibetan Plateau called Nwya Devu.
The site is rich with black slate—not the ideal raw material for stone tools, but the best available for miles around. Whoever the toolmakers were, they took advantage of what they had, expertly crafting bladed flakes of stone up to eight inches long.
This just goes to show how early humans were able to thrive and use their resourcefulness in order to live given the environmental and other external factors that they experience. It shows ingenuity and the human spirit. Whether it be on the "roof of the world", the Antarctic, or the most remote areas, humans find ways to live.
(Image credit: Wikimedia Commons)
Source: neatorama