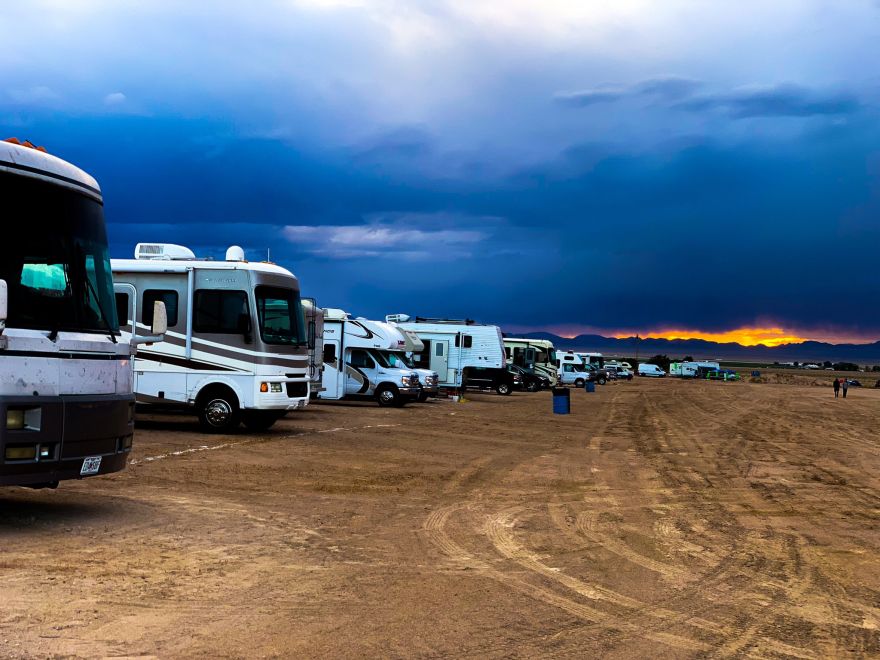 Many people have speculated about what exactly is in Area 51 and why it's so confidential. Popular theory suggests that the US government is doing research and experiments on aliens, and that we in fact have already come into contact with them.
And when somebody made a Facebook event urging people to storm Area 51, many understood the joke and moved on, but there were a few, nay, a lot of people who took it quite seriously. So they actually went to Area 51.
In the remote desert town Rachel, residents are said to be worried their quiet and rural home is going to be overtaken by people desperate to get in on the action. Rachel sits around 150 miles away from Las Vegas in Nevada.
According to The Telegraph, dozens of visitors began arriving outside Rachel's only business – an extraterrestrial-themed motel and restaurant called the Little A'Le'Inn – parking themselves in cars, tents and campers. A fire truck was stationed nearby.
On Twitter loads of people are sharing pictures of them in the towns and areas surrounding Area 51. There are camper vans, four-by-fours, inflatable aliens – the lot. It looks like storm Area 51 is actually a thing.
(Image credit: Mick Akers/Twitter)
Source: neatorama