Inside the walls of The Legion of Honor, one of the gallery spaces under the Fine Arts Museums of San Francisco, a six-foot-tall concrete sculpture of high-heeled boots stands defiantly in front of Auguste Rodin's bustling bronze vision of The Gates of Hell. The high heels are a new site-specific sculpture called Jubilee, one of the many multimedia works on display in English artist Sarah Lucas's new exhibition, Good Muse.
Lucas's first major museum exhibition in the United States features two new works made specifically for the show, as well as a selection of recent sculptures that are being exhibited in juxtaposition with the museum's acclaimed collection of works by Rodin. In recognition of the 100th anniversary of Rodin's death, The Legion of Honor has curated a show that puts Lucas's work in direct conversation with Rodin's sculptures. By displaying the work of both artists in the same room together, the exhibition allows Lucas to candidly confront Rodin's representation of the nude body and the underlying eroticism seen in many of his works. Interlacing both artists in the display lets the viewer consider the evolution of our cultural understandings and representations of sexuality and gender.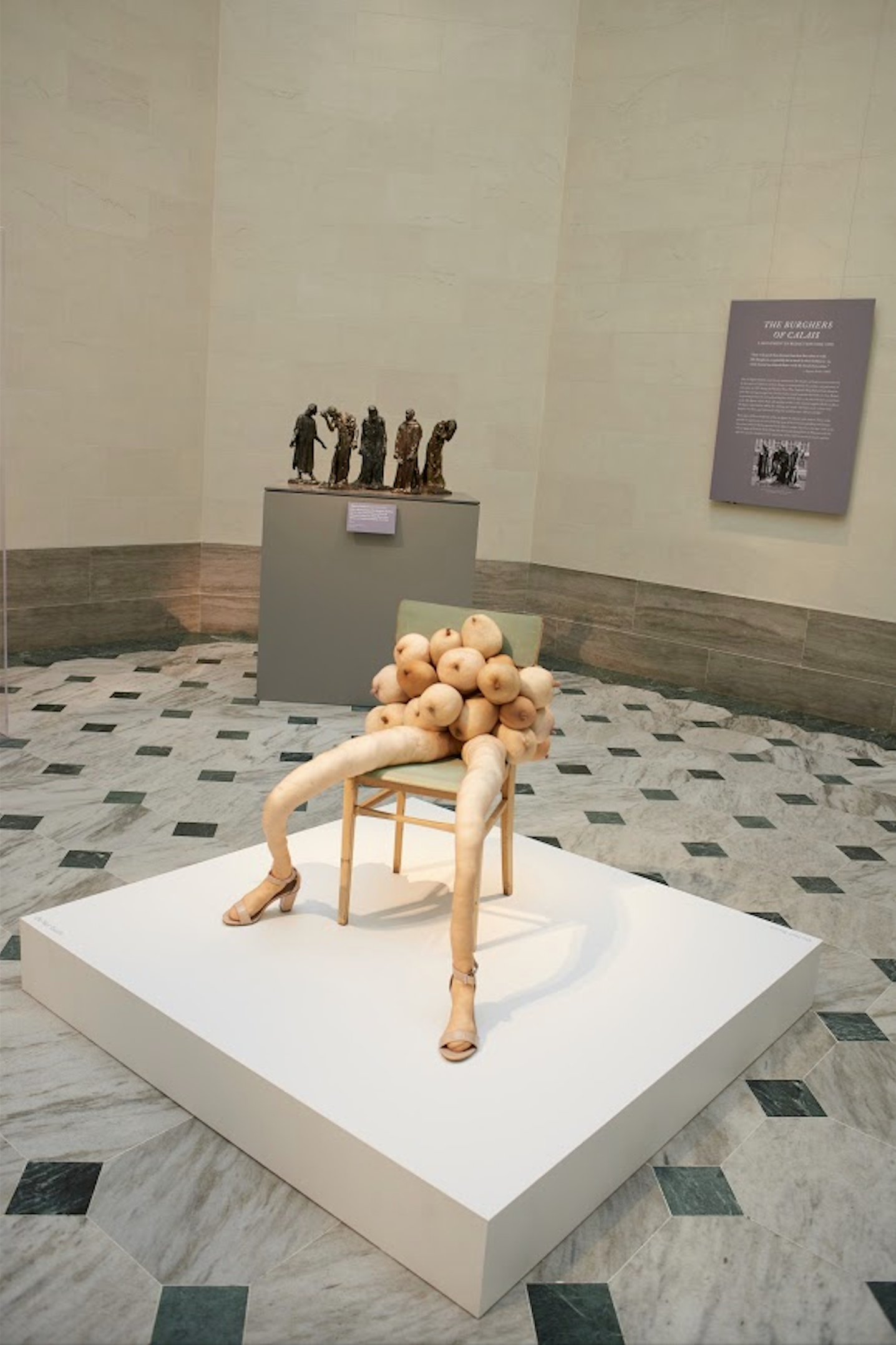 Lucas writes, "A muse isn't necessarily a particular person, the model. It can also be an outlook on life (musing). Art and life are not separate. In Rodin's case that meant the model or models coming to sit for him and he was the boss, the big ego. I'm a bit more egalitarian."
Lucas is known for her confrontational and humorous artworks that address stereotypical conceptions of gender and sexuality and the often crude way they are presented "in the too often male-dominated canon of art history," writes Max Hollein, the Director and CEO of the Fine Arts Museums. Hollein believes Lucas's works and their pointedly female perspective "offer important and necessary commentary on the frequent objectification of the female form and will provide a loud cry in the collection galleries at The Legion of Honor."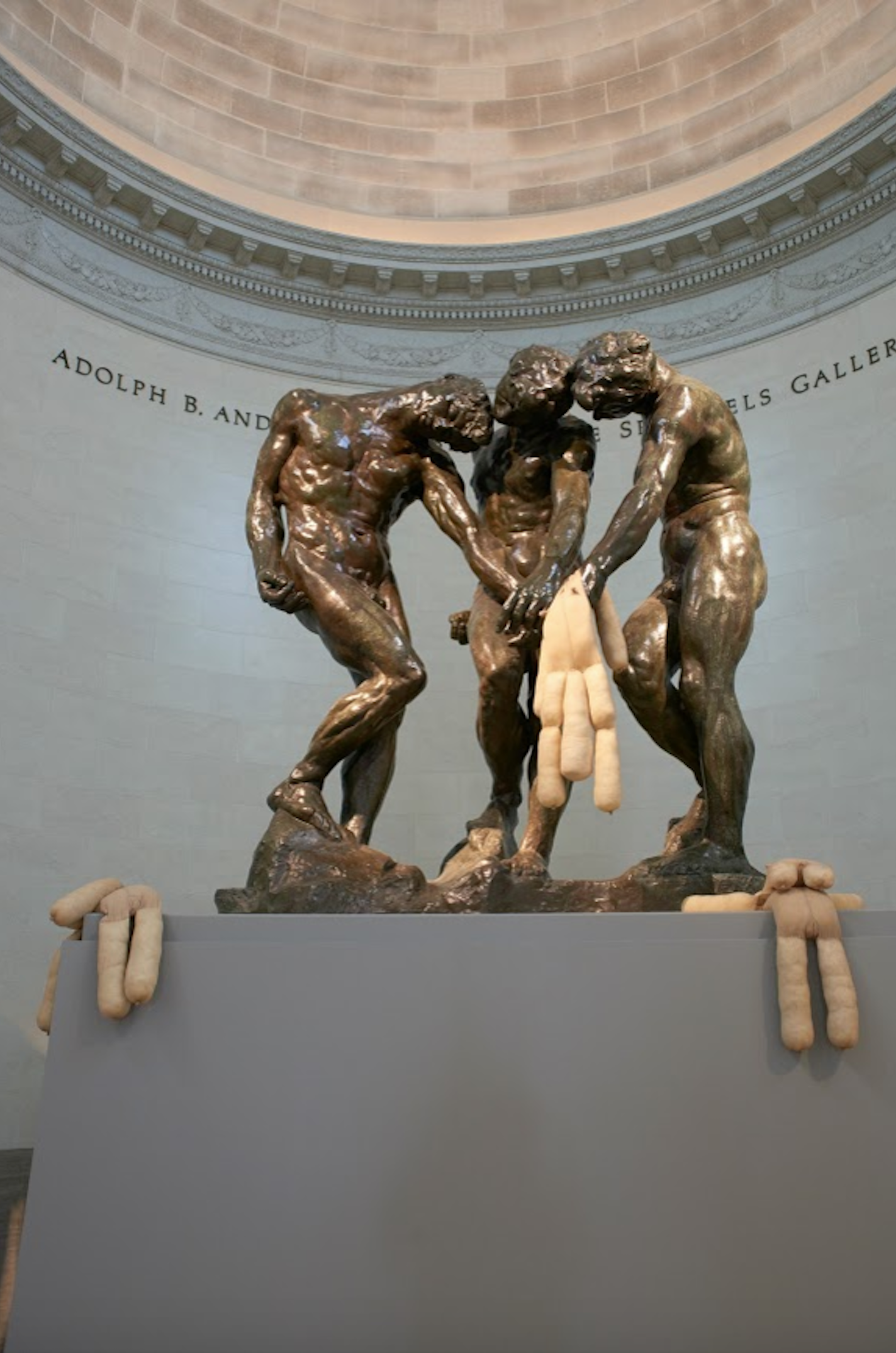 In an effort to subvert traditional presumptions of femininity, the artist uses plaster casts and stuffed pantyhose and tights to model stances and poses often associated with male behavior. She establishes a multifaceted representation of androgyny by imbuing both female and male attributes into these headless mannequins. Lucas often uses cigarettes and different pieces of furniture to further embellish these surreal hybrids. The show's curator, Claudia Schmuckli, writes, "Her suggestive combination of objects and materials counters Rodin's sensuous eroticism with the raw and vulnerable realities of a sexual being."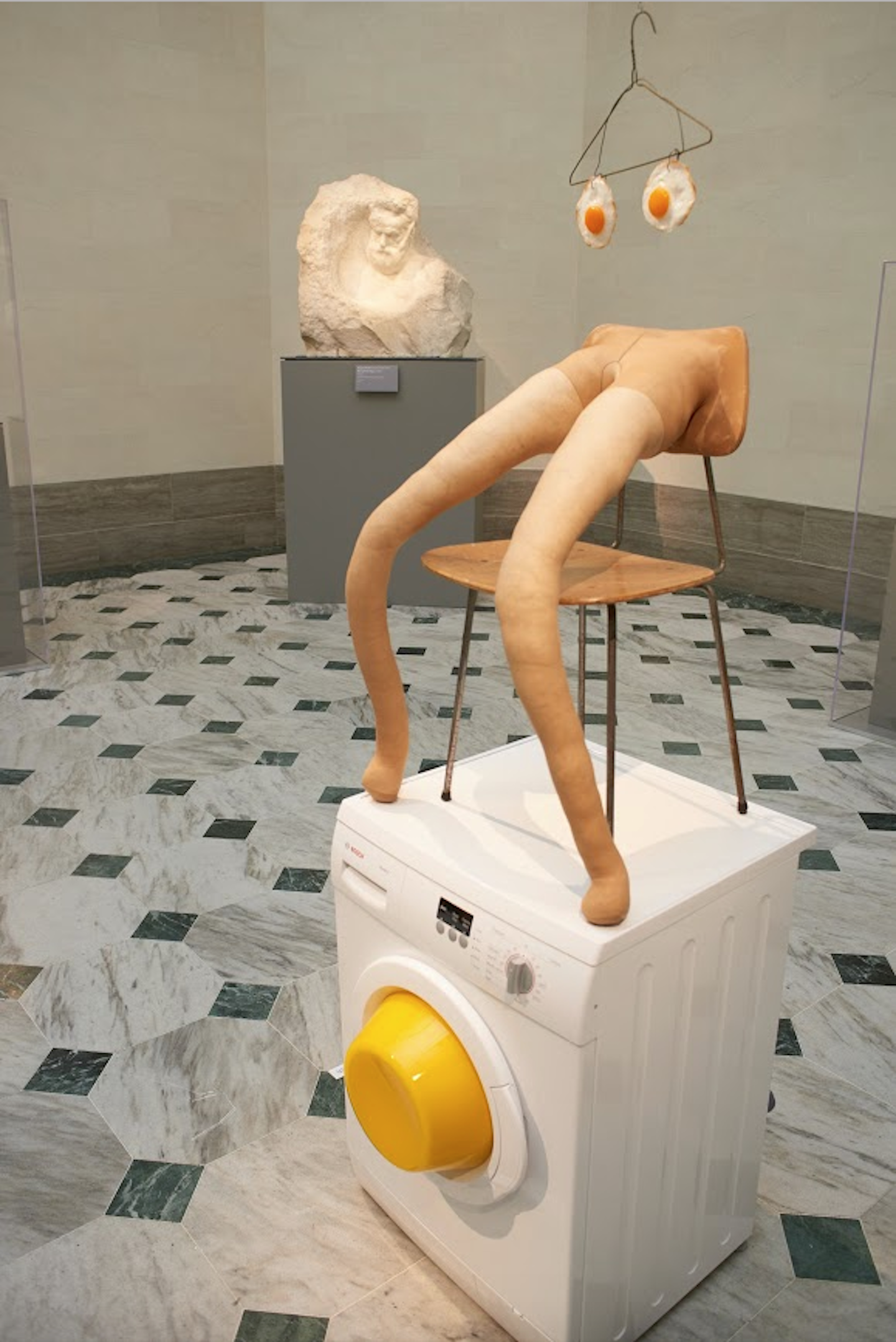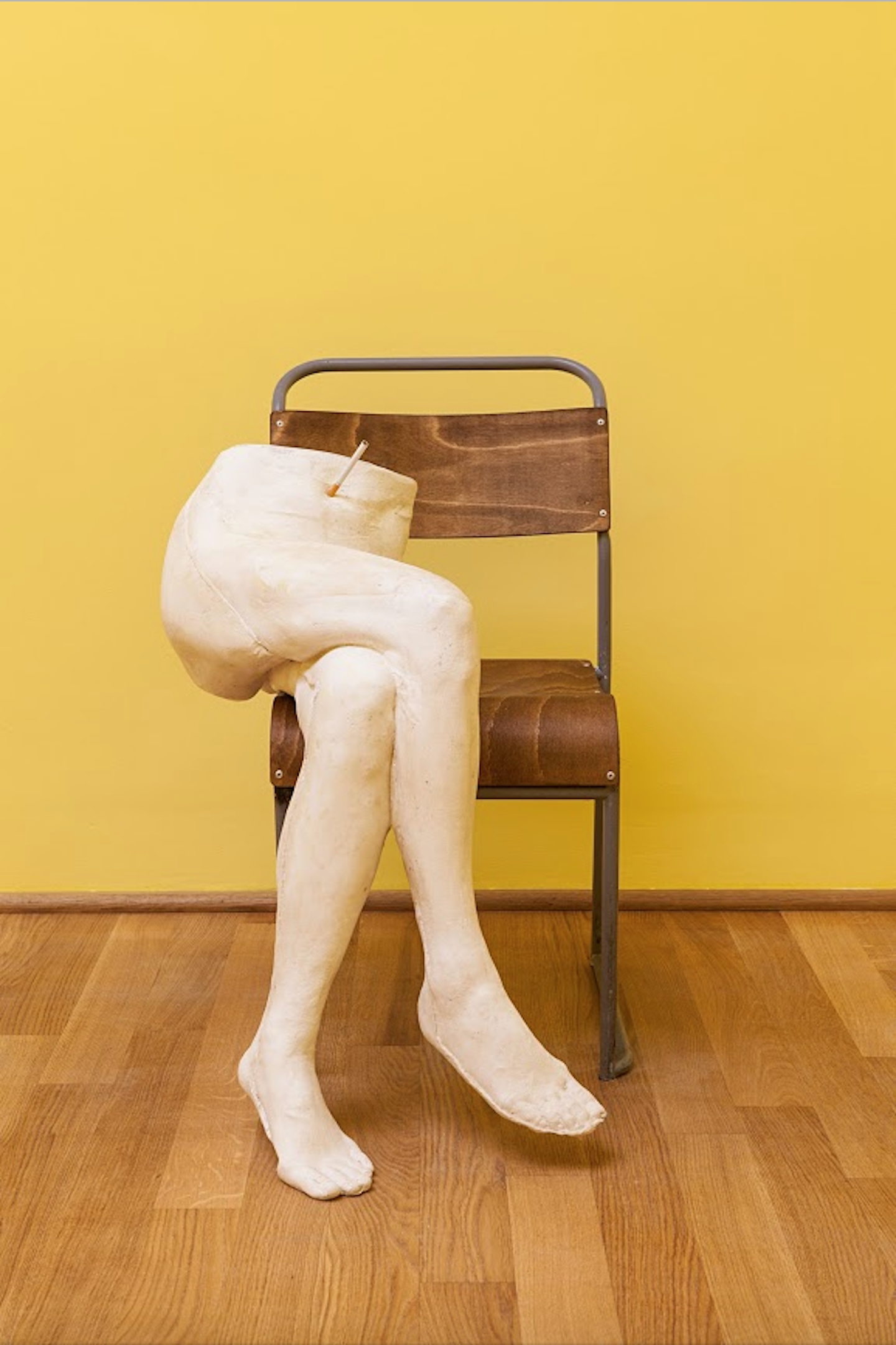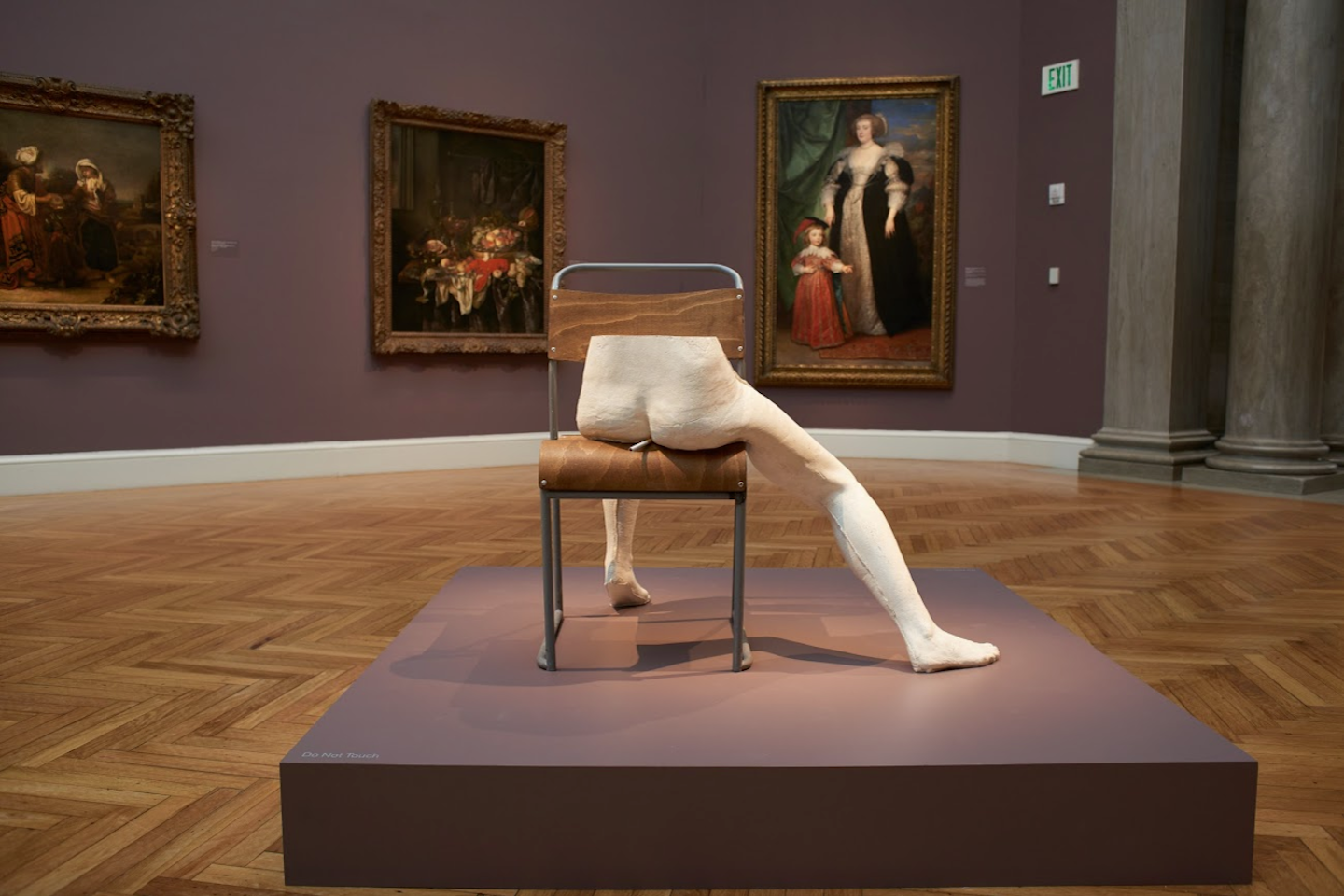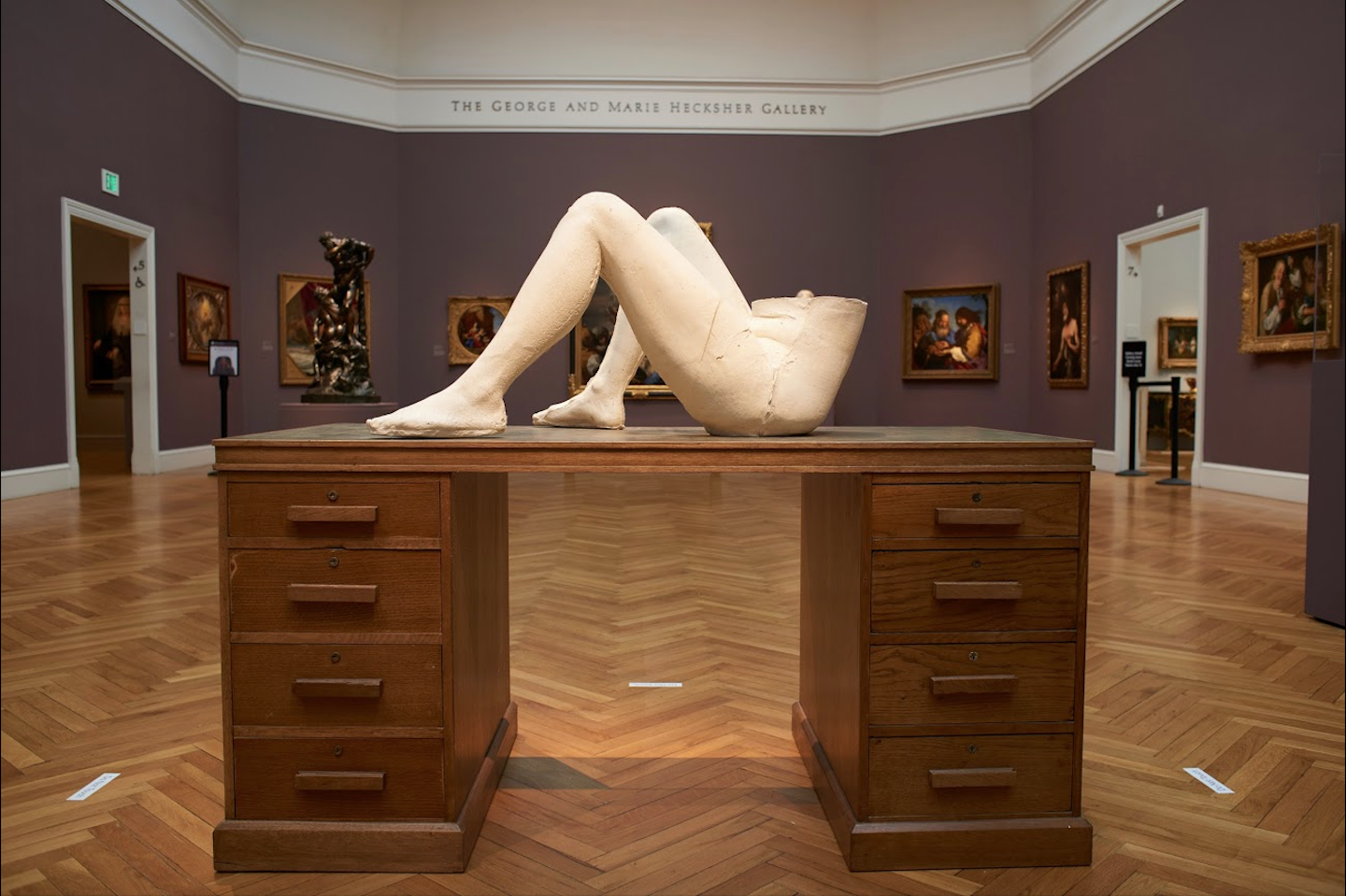 Good Muse is on view in The Legion of Honor's permanent collection galleries from July 15 through September 17, 2017. Click here to learn more about the exhibition.
Related:
A Giant Pillow Sculpture Creeps Towards Inevitable Demise

The Inflatable World of Tamar Ettun | Studio Visits

[NSFW] Eerily Lifelike Sculptures Cast Sex and Death Anxieties in Wax
Source: vice.com