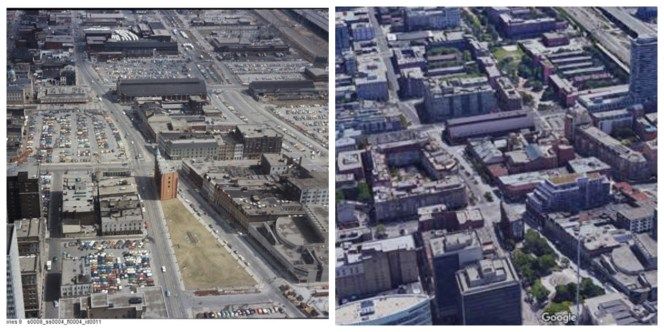 Parking lots are a drab to the cityscape. They're dull and dreary though they do provide shelter for people's cars. But much could be done to a space to make it more conducive for everyone in the city and that's what Parking Madness tries to highlight.
The second Final Four match in our annual Parking Madness tournament is here — so we're on step closer to identifying the "Most Improved Parking Crater in (North) America." Yes, things are getting interesting.
They will be pitting Toronto against Providence and Minneapolis against Pittsburgh for this Final Four.
We'll be matching up the winners of both of these contests early next week for the championship and a chance at the "Golden Crater," signifying the most improved former parking lot in a (North) American city.
(Image credit: Streets Blog)
Source: neatorama