Fellow nap enthusiasts Studio Banana are back with their latest nap accessory and we are here for it! The OSTRICHPILLOW® LOOP is a compact eye pillow that gives you a place to relax behind. The super soft, one-size-fits-all LOOP wraps around your head, covering your eyes for a comfortable, blackout rest.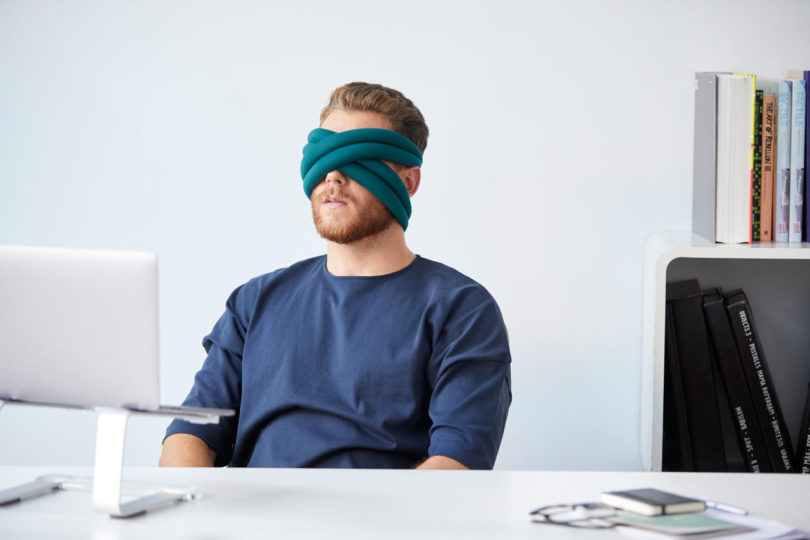 LOOP is easy to travel with as it's lightweight and smaller than their previous nap products. Filled with a microbead core and finished off with a smooth hook-and-loop fastener, the eye pillow even works with your headphones so you can go into complete isolation anywhere you are, whether you're at work or on an airplane (you might have seen comedian Whitney Cummings rocking one of their previous designs, like the Light version, on her Instagram account!).
As with their previous products, they're launching the LOOP on Kickstarter and it's the first ever campaign to deliver the product before the campaign ends! So jump in and get napping with LOOP or you can always purchase one of their older nap accessories here.

Source: design-milk