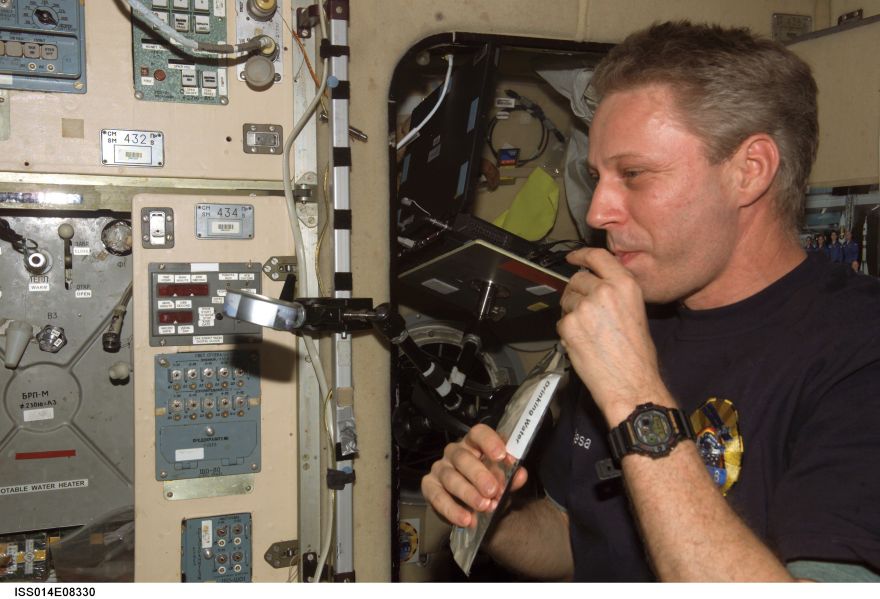 An astronaut carrying out an ultrasound on their own body as part of a new study on different well-known side effects of space travel, found a previously unknown side effect, a blood clot. A similar test performed before the unidentified astronaut launched into space had come back as normal.
"We were not expecting this," says Karina Marshall-Goebel, a senior scientist at NASA and the author of the study, published earlier this month. "This has never been reported before."
NASA doctors took over. The astronaut wasn't showing any symptoms stemming from the clot, but was still pulled out of the study and treated with blood-thinning drugs for the rest of their time in orbit. The researchers had discovered a new risk in human spaceflight.
The researchers warn that their findings may have implications for women who use birth-control pills, which increase the risk of developing blood clots, to suppress their period during their missions. (Menstruating in space, contrary to suggestions in early spaceflight history, is not dangerous, but some women avoid it out of convenience.) "There are an awful lot of effects of space on the human body that we're not aware of yet," says Virginia Wotring, an associate professor of space medicine at the International Space University, in France.
After nearly 60 years of human space exploration, researchers have gained a lot of knowledge on how the body of an extremely fit astronaut behaves in space. With commercial space travel on the horizon, the unknowns remain, and risks of space travel on the body of the average space traveler may be concerting. Read more about the study at The Atlantic.
Image Credit: NASA via Wikimedia Commons
Source: neatorama