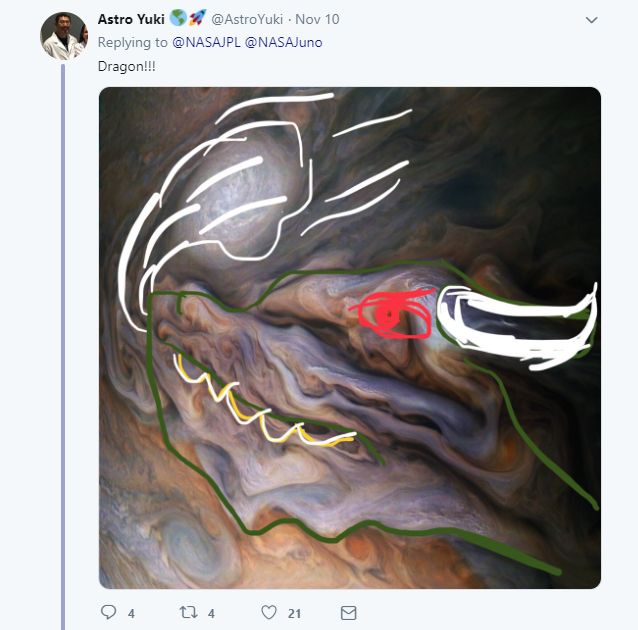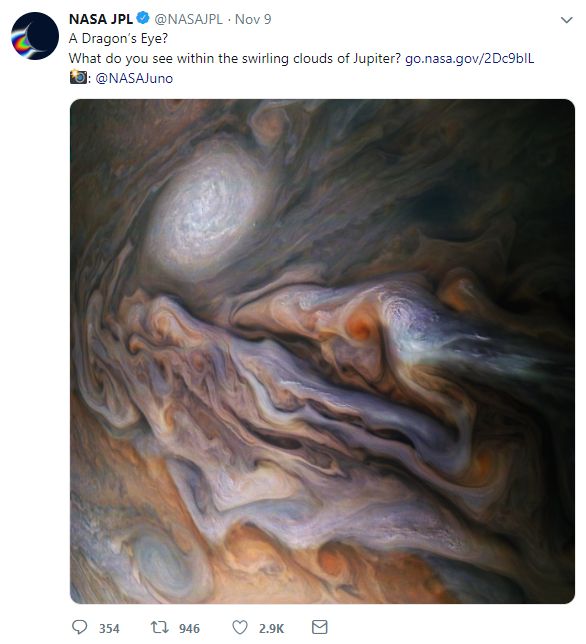 This photo of Jupiter was taken on Oct. 29 by NASA's Juno Cam and was enhanced by two citizen scientists Gerald Eichstadt and Sean Doran. When NASA JPL posted it on Twitter, several people shared their thoughts on the incredibly awe-inspiring photo.
Noel Blaney (@LividLFC) wrote: "I saw a Squid," putting the photo side by side with an uncanny resemblance to the sea creature.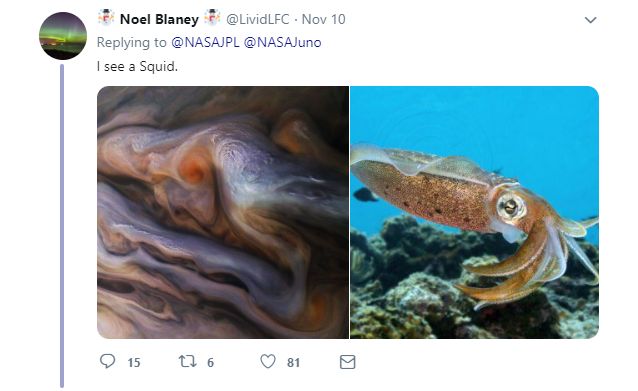 Another user, Paula (@cantwell14) said she saw the Virgin Mary with a diplodocus: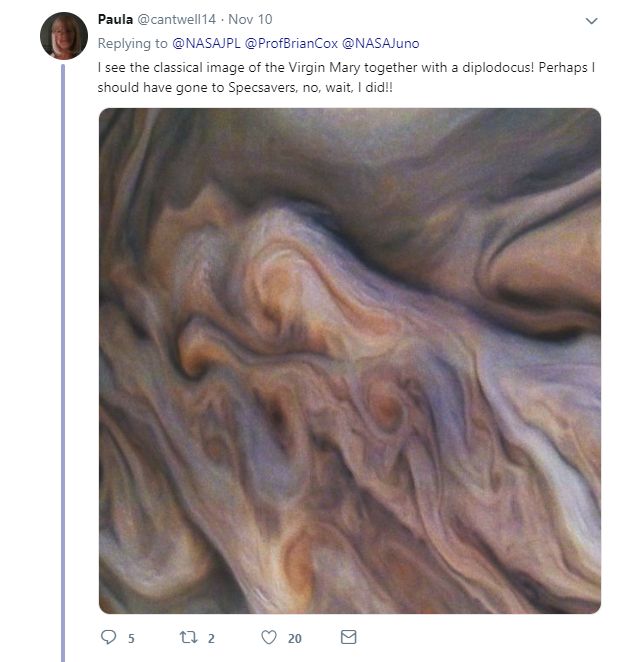 Other users also joined in the fun. Wonder of Science (@wonderofscience) pointed out its resemblance to Van Gogh's A Starry Night while others such as Astro Yuki (@AstroYuki) drew lines to show the image of a dragon breathing fire through its nostrils: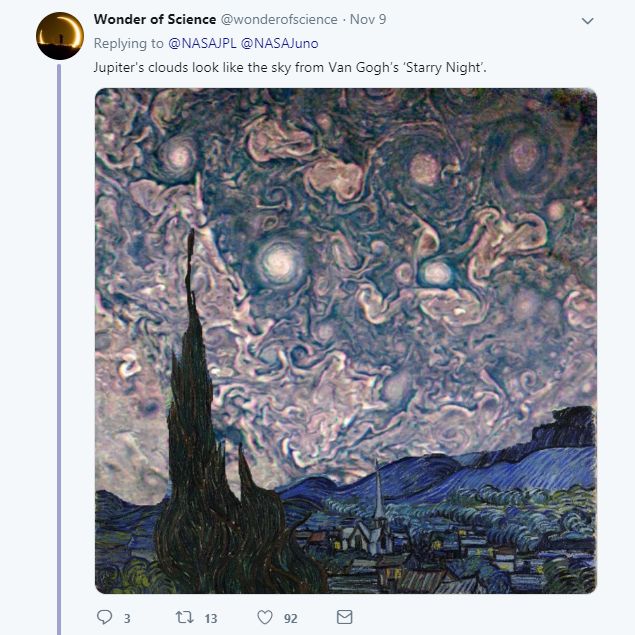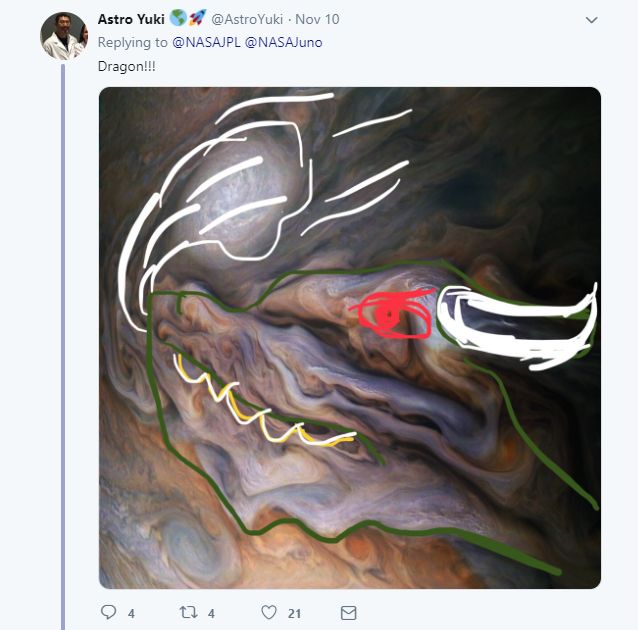 To see more photos of Jupiter, check out the Mission Juno website.
(Credits to: @NASAJPL, @LividLFC, @cantwell14, @wonderofscience, and @AstroYuki)
Source: neatorama