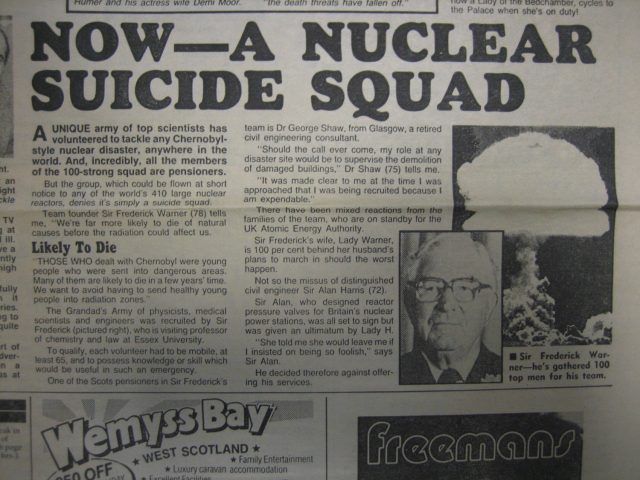 And here you thought Suicide Squad was just the name of a bad DC Comics-based film.
During development of the atomic bomb, the US Government had a 3-man suicide squad on standby, ready to kill the chain reaction manually should it begin to get out of control, the atomic pile having been built beneath the bleachers of a football stadium in Chicago.
Fast-forward now to 1986 in Chernobyl, Ukraine, where, on April 26 1986, accidental explosions at Reactor 4 threw up a cloud of radiation stretching from Ukraine to Scandinavia. Flashbak details the aftermath and backstory:
Professor Sir Frederick Warner was a leading authority on nuclear safety. He led the first international team into the ruins of the Chernobyl nuclear plant. The disaster killed many and damaged thousands of lives. The USSR's response was deeply flawed. Thousands of ill-equipped workers were sent in to fight the fires and bury the reactor. They were exposed to lethal levels of radiation. Contaminated farm produce was harvested, repackaged and sold as fit for human consumption. Warner wanted the UK to be better prepared. He wanted to set up a 'suicide squad' of skilled volunteers to enter the danger zone and save the day.
In November 1986, Warner sent letters to all Fellows of the Royal Society (FRSs) and the Fellowship of Engineering (FEngs) aged over 65, inviting them to volunteer. Many replied positively. As newspapers picked up on the story, others volunteered too. Warner compiled a list of over a hundred volunteers and assigned them to regional stations. The volunteers often gave reasons for volunteering: public service, not least strong nostalgia for wartime service, and a demonstration of support for the UK nuclear projects were foremost. Their letters, which are in Warner's archived papers at the University of Essex, expressed the values of a generation that had been forged in the war, had built the nuclear world, and was now willing to sacrifice aged bodies in return.
I presume that suicide squads are still in vogue in and around nuclear plants today although they are certainly not well-advertised.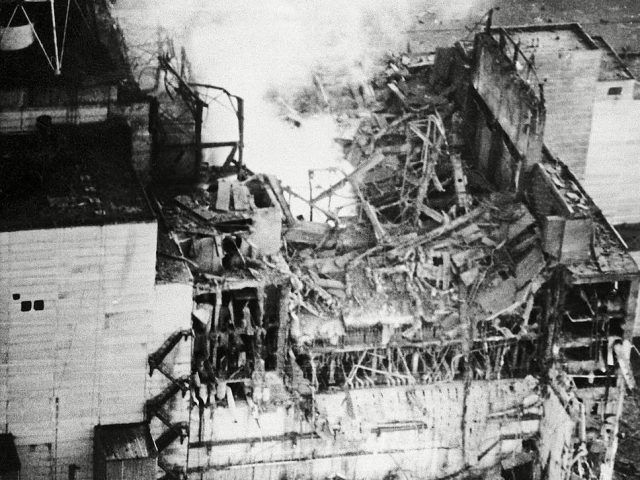 Source: neatorama