Sundays Live: Baritone Ryan de Ryke & Pianist Daniel Schlosberg
skatt
Mon, 03/09/2020 – 12:30
Sundays Live presents classical chamber music concerts and recitals by premier professional artists from Southern California and around the world.
Daniel Schlosberg has been described as an "expert pianist" (Boston Globe), and his performances have been praised for their "intellect and passion" (Washington Post). He enjoys a multifaceted relationship with the Chicago Symphony Orchestra, appearing on numerous chamber music and new music concerts. In 2012, he was a featured soloist in subscription performances of Messiaen's "Trois Petites Liturgies," for which John von Rhein in the Chicago Tribune wrote, "Daniel Schlosberg played the daunting piano part splendidly"; and Lawrence A. Johnson of the Chicago Classical Review wrote of "a prominent, challenging piano part, played here with great fire and conviction by Daniel Schlosberg in a notable CSO debut." He has been on faculty at the University of Notre Dame since 2005.
Ryan de Ryke has performed at many of the leading international music festivals including the Aldeburgh Festival in the UK and the festival at Aix-en-Provence in France. Apart from his recital career, de Ryke appears regularly as a soloist in many oratorios, including Handel's Messiah, the Passions by Bach and Schütz, Bach's Weinachts Oratorio, B-minor Mass, Magnificat and solo cantata Ich habe genug. His operatic roles include the title roles in Monteverdi's l'Orfeo, Purcell's Dido and Aeneas, Blow's Venus and Adonis, and Giove in Cavalli's La Calisto.
Listen to the live stream.
Access live recordings of Sundays Live performances at KUSC.org.
Short Title
Sundays Live: Baritone Ryan de Ryke & Pianist Daniel Schlosberg
Policies/Notes
This program takes place off site at St. James' in-the-City | 3903 Wilshire Blvd, Los Angeles, CA 90010
Primary image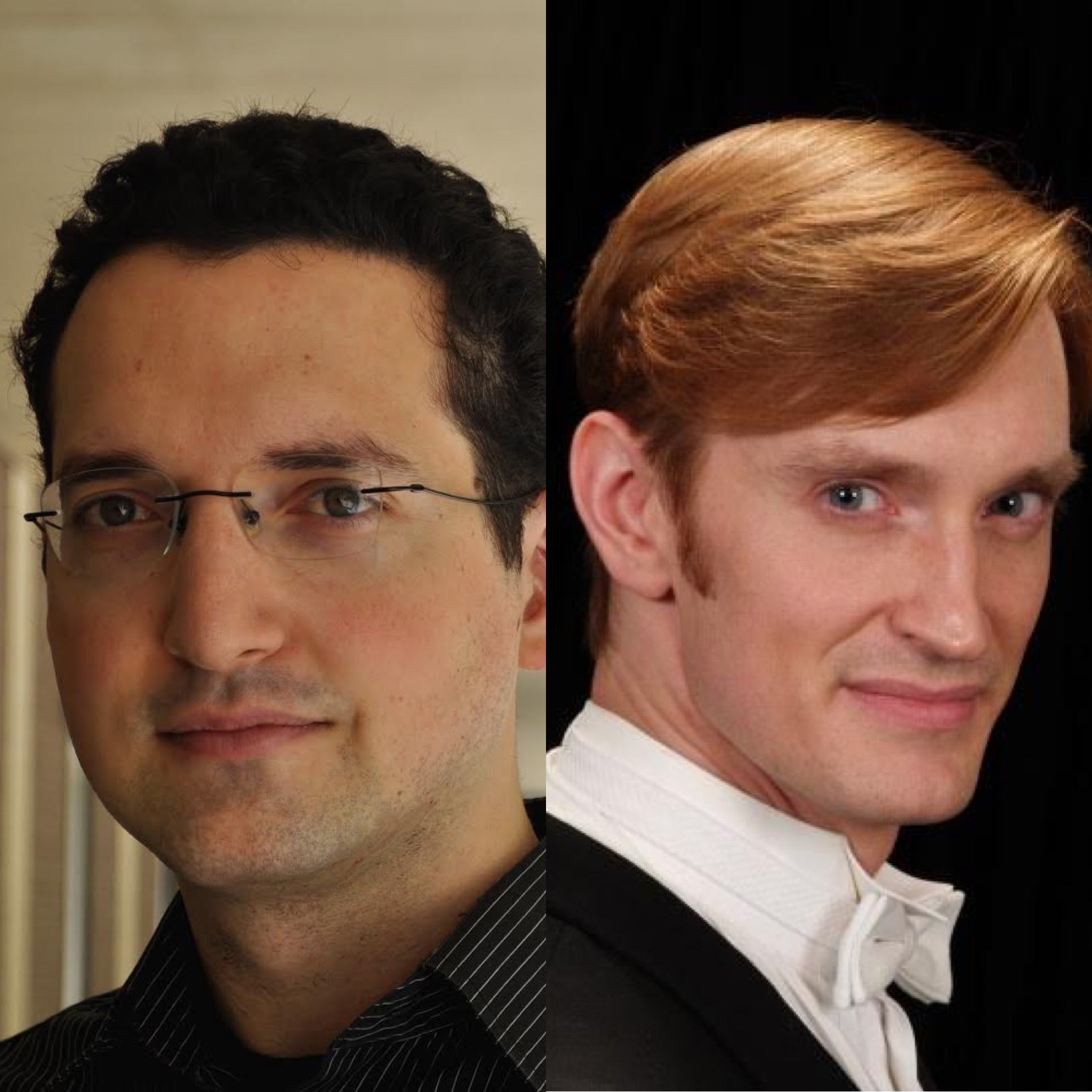 Date
Sun, 05/03/2020 – 18:00
– Sun, 05/03/2020 – 19:00
Mobile tile settings
Image tile format
Exhibition Format
On-sale time
Tue, 01/22/2019 – 12:30
Credit line – Left column
Sundays Live is made possible by the Colburn Foundation in memory of Ed Edelman and the Sidney Stern Memorial Trust.
Credit line – Right column
Images: Courtesy of Ryan de Ryke & Daniel Schlosberg
Ticket price
Free and open to the public
Module
Source: lacma.org