Sundays Live: New England Conservatory—Ziang Xu
skatt
Tue, 11/19/2019 – 12:30
Sundays Live presents weekly classical chamber music concerts and recitals by premier professional artists from Southern California and around the world.
We welcome Boston's visiting artists from their famed piano department for Part 1 of their three-part Beethoven 2020 project, presenting a survey of the master's piano sonatas. (Parts 2 and 3 are on April 5 and May 31, respectively).
Chinese-born pianist, Ziang Xu, has distinguished himself in several international competitions. His prizes and awards include first prizes in the Rondo Young Artist Competition, The East Coast International Piano Competition, The Princeton Festival Piano Competition, and The Grand Prize at Steinway Society of Puerto Rico Award. He has also been awarded top prizes at the New England Conservatory Honors Competition, the Five Towns Music and Arts Foundation, and the International Keyboard Institute and Festival. He has performed widely including at Carnegie (Weill) Hall, Ukrainian Institute, Hunter College in New York, and at New England Conservatory`s Jordan Hall in Boston. His performances of the complete Chopin Etudes, a feat for any pianist, were described as "extraordinary." Making his solo debut at age eleven, he studied at the Shenyang Conservatory of Music and pursued undergraduate studies at the Mannes School of Music, as a student of Vladimir Feltsman, Victor Rosenbaum, and Bruce Brubaker, with whom he continues to study at the New England Conservatory as he pursues his Master of Music degree.
Ziang Xu will perform Beethoven: "Piano Sonata No. 29 in B♭ major, Opus 106, Hammerklavier," and works by Bach.
Listen to the live stream.
Access live recordings of Sundays Live performances at KUSC.org.
Short Title
Sundays Live: New England Conservatory—Ziang Xu
Policies/Notes
This program takes place off site at St. James' in-the-City | 3903 Wilshire Blvd, Los Angeles, CA 90010
Primary image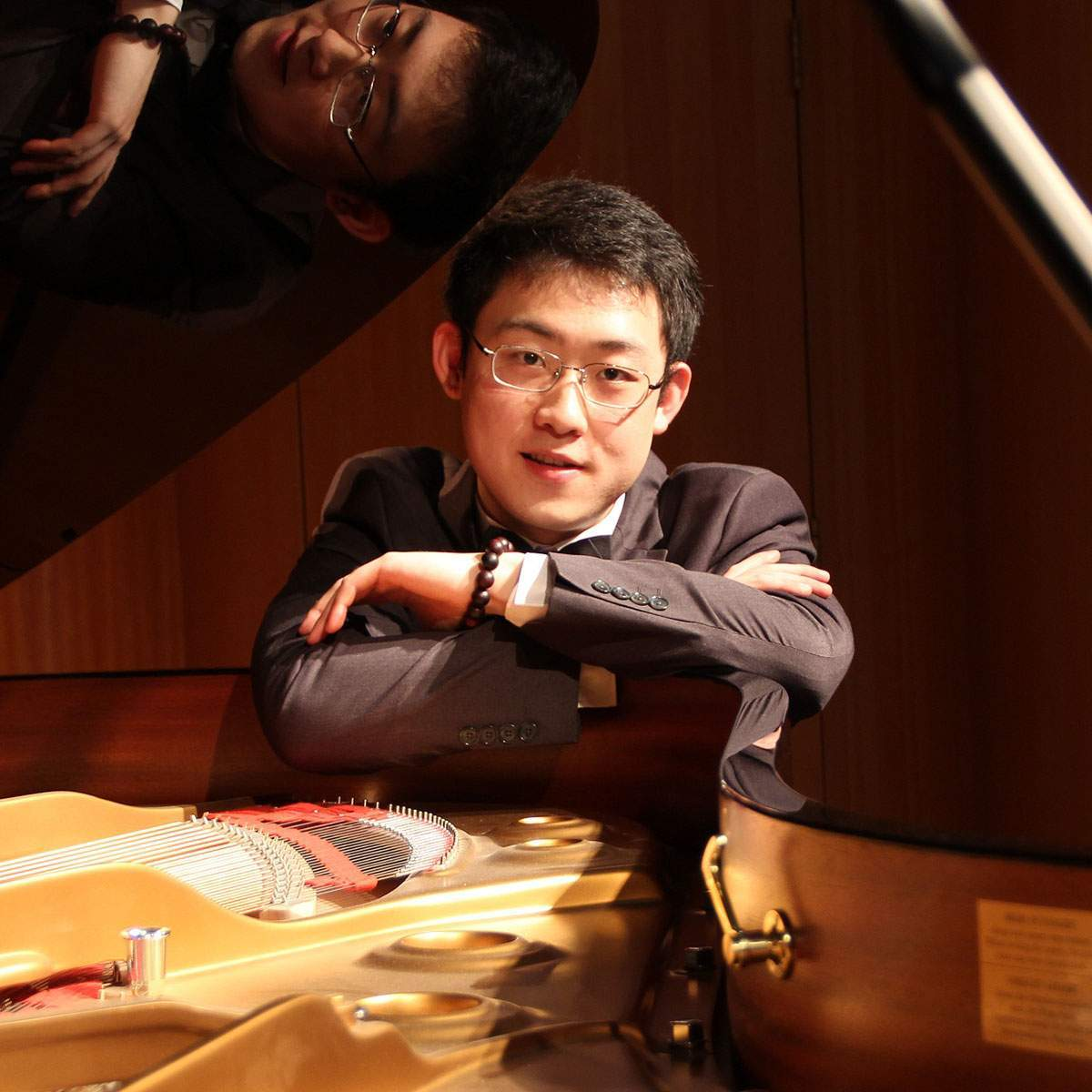 Date
Sun, 02/02/2020 – 18:00
– Sun, 02/02/2020 – 19:00
Mobile tile settings
Image tile format
Exhibition Format
On-sale time
Tue, 01/22/2019 – 12:30
Credit line – Left column
Sundays Live is made possible by the Colburn Foundation in memory of Ed Edelman and the Sidney Stern Memorial Trust.
Credit line – Right column
Image: Courtesy of New England Conservatory
Ticket price
Free and open to the public
Module
Source: lacma.org