Sundays Live: Pianists David Kaplan & Timo Andres
skatt
Mon, 03/09/2020 – 12:30
Sundays Live presents classical chamber music concerts and recitals by premier professional artists from Southern California and around the world.
David Kaplan, pianist, has been called "excellent and adventurous" by The New York Times, and praised by the Boston Globe for "grace and fire" at the keyboard. He has appeared as soloist with the Britten Sinfonia at London's Barbican Centre, at Miami's Arscht Center with Itzhak Perlman, and in recital at the Ravinia Festival, Sarasota Opera House, Washington's National Gallery, Music on Main in Vancouver, and Strathmore in Baltimore. This season, he makes his debut at the Berlin Philharmonie, performing Beethoven's "Concerto no. 3" with the Berlin Symphony Orchestra.
Timo Andres is a composer and pianist living in Brooklyn, NY. A Nonesuch Records artist, his album of orchestral works, Home Stretch, has been hailed for its "playful intelligence and individuality," (The Guardian). Notable works include "Everything Happens So Much" for the Boston Symphony with Andris Nelsons; "Strong Language," a string quartet for the Takács Quartet, commissioned by Carnegie Hall and the Shriver Hall Concert Series; and "The Blind Banister," a piano concerto for Jonathan Biss, which was a 2016 Pulitzer Prize Finalist.
Listen to the live stream.
Access live recordings of Sundays Live performances at KUSC.org.
Short Title
Sundays Live: Pianists David Kaplan & Timo Andres
Policies/Notes
This program takes place off site at St. James' in-the-City | 3903 Wilshire Blvd, Los Angeles, CA 90010
Primary image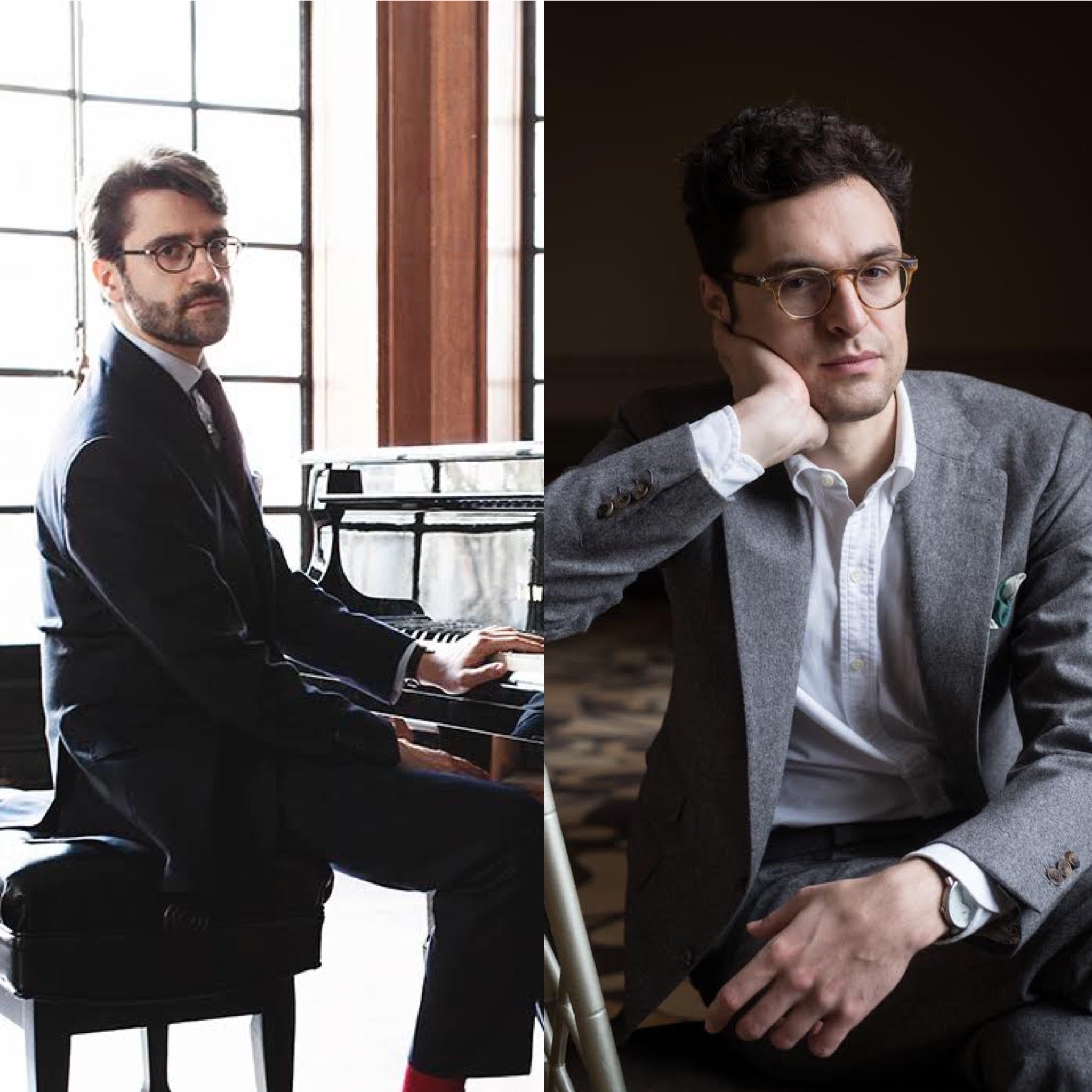 Date
Sun, 05/17/2020 – 18:00
– Sun, 05/17/2020 – 19:00
Mobile tile settings
Image tile format
Exhibition Format
On-sale time
Tue, 01/22/2019 – 12:30
Credit line – Left column
Sundays Live is made possible by the Colburn Foundation in memory of Ed Edelman and the Sidney Stern Memorial Trust.
Credit line – Right column
Images: Courtesy of David Kaplan & Timo Andres
Ticket price
Free and open to the public
Module
Source: lacma.org