Sundays Live—Samuel Nebyu, violin and Dr. Charles Abramovic, piano
scemcem
Thu, 03/25/2021 – 10:07
Join us for a virtual concert featuring violinist Samuel Nebyu and pianist Charles Abramovic performing music by African American composers, including Joseph Boulogne, Henry Thacker Burleigh, and Samuel Coleridge Taylor.
Ethiopian Hungarian violinist Samuel Nebyu has performed as a soloist at many international music festivals and venues. His first CD Music by Composers of African Descent, released on BCM+D label, was selected for Grammy nomination and was named Album of the Week by WRTI radio in Philadelphia and WQXR in New York. Recent highlights were performances as featured soloist at the Kimmel Center Verizon Hall in Philadelphia, performing Concerto for Violin with Choir and Orchestra "Singing Rooms" by Jennifer Higdon, and recital with Lambert Orkis in Rock Hall, Philadelphia. 
Charles Abramovic is Chair of Keyboard Studies at Temple University's Boyer College of Music in Philadelphia, where he has taught since 1988. Abramovic has performed with such stellar artists as Midori, Sarah Chang, Robert McDuffie, Viktoria Mullova, Kim Kashkashian, Mimi Stillman, and Jeffrey Khaner. His recording of the solo piano works of Delius for DTR recordings has been widely praised. Abramovic has also recorded for EMI Classics with violinist Sarah Chang, and Avie Recordings with Philadelphia Orchestra principal flutist Jeffrey Khaner. An active participant in the musical life of Philadelphia, he performs regularly with the Dolce Suono Ensemble, Network for New Music, Orchestra 2001, and has frequently been a substitute orchestral pianist with the Philadelphia Orchestra. 
Short Title
Sundays Live—Samuel Nebyu, violin and Dr. Charles Abramovic, piano
Policies/Notes
This program will take place online via YouTube.
Audio livestream available at mixlr.com/sundayslive. Downloads available from our broadcast partner, kusc.org.
Primary image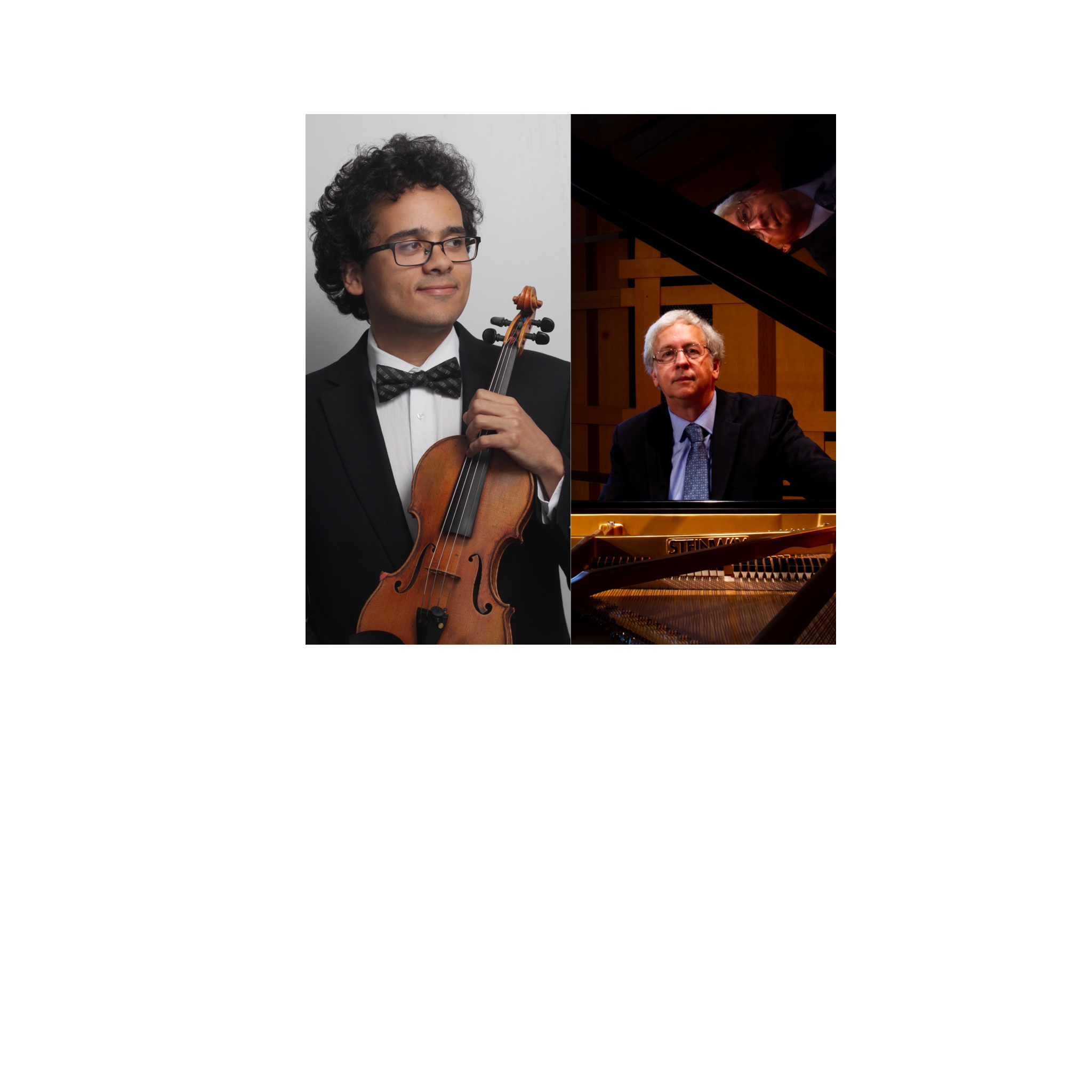 Date
Sun, 04/25/2021 – 18:00
– Sun, 04/25/2021 – 19:00
Mobile tile settings
Image tile format
Exhibition Format
On-sale time
Thu, 03/25/2021 – 10:07
Credit line – Left column
Sundays Live is made possible by the Colburn Foundation in memory of Ed Edelman and the Sidney Stern Memorial Trust. This concert is supported in part by a grant from the Hind Foundation.
Credit line – Right column
Image: Courtesy of Dana Ross and David Diehl
Learn more about the complete catalogue of LACMA programs for all ages—many free. Discover film screenings, art talks and classes, music, creative fun for kids, wellness activities, and more.
Ticket price
Free, RSVP for a reminder email
Module
Source: lacma.org