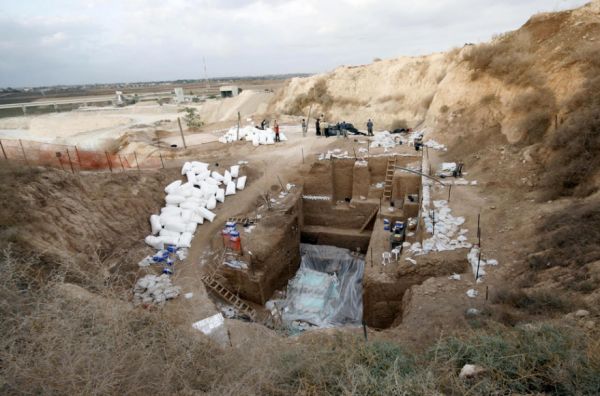 It is commonly thought that Homo sapiens came from Africa and Neanderthals evolved in Europe. However, a discovery in Israel appears to put both human species in the same location in the Levant. An archaeological dig started in 2012 at Nesher Ramla, and has yielded human remain in which a skull fragment appears to be Homo sapiens, while the jawbone sports Neanderthal features. Dental anthropologist Rachel Sarig says the discovery may force us into a new interpretation of human evolution.
Sarig's paper describes the physical characteristics of the remains from Nesher Ramla, and the other paper describes the stone tools found at the site. The bones were compared to other members of the genus Homo using 3D morphometrics—basically, the researchers created a dataset of points in three dimensions and looked at how similar or dissimilar the skull fragment, jawbone, and teeth were from those of other humans. They also dated the specimen to between 140,000 and 120,000 years old, which would mean it lived at the same time as Homo sapiens in the area.

"The Nesher Ramla fossils certainly complicate a straightforward evolutionary story, which traditionally hinged on exclusive occupation of the Levant by either Neanderthals or Homo sapiens," said Michael Petraglia, an archaeologist at the Max Planck Institute for the Science of Human History who was unaffiliated with the recent papers. "Instead, there may be multiple species around at the same time, sometimes interbreeding, learning from one another and sharing in their cultural behaviors."
That would certainly be a new way to look at human history. Read more about the research at Gizmodo.
There is some speculation that the human remains may be a previously unknown species that was a common ancestor of Homo sapiens and Neanderthals, instead of a hybrid of the two. 
(Image credit: Tel Aviv University)
Source: neatorama