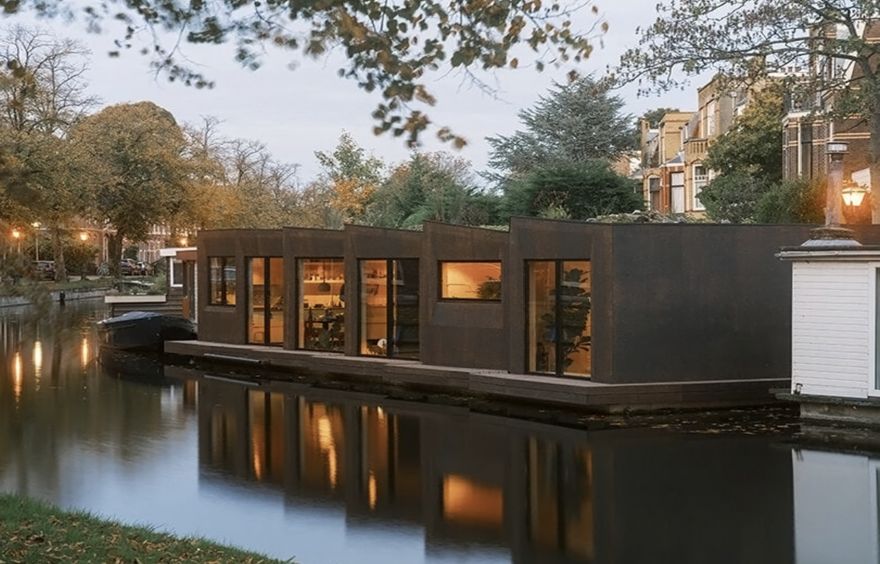 How is this home still standing? 
Architecture firm Studio RAP has designed a sustainable floating home by using light materials. One look at the house called The Float, and we were left wondering how the architects made it stable on the water. 
The firm utilized cork to make the home blend in with its surroundings, which makes it looks like a cottage in a forest, except it's on water. Additionally, the company also picked timber to provide a more soft and zen atmosphere. The design for The Float was based on the idea of a house that can be a series of atmospheres that show functions of living without having a single, container-like appearance. 
The structure was built around the idea of having a small series of modules with extra panels in between them for connection. The architects decided to base their designs on Origami and folded structures. So if you're wondering why The Float looks like a paper doll house that you can build via folding specific areas, well, there you have it. 
Learn more about the wonderful home here. 
Image credit: Studio RAP 
Source: neatorama